A Mediterranean experience in Estonia - the Merekarp holiday home
The Merekarp holiday home in Estonia is a beautiful Mediterranean style seaside cabin that had caught my eye already at the end of last year. The beautiful scenic photos on their Instagram made me consider a small getaway for Ben's birthday. By the way, Merekarp vacation home also offers gift cards for these occasions.

At the time it was the mid-winter and the sea was all frozen, so we decided to wait for the spring in order to enjoy this beautiful holiday home in its full glory :) And it was worth the wait! During our stay we got to enjoy the beautiful spring sun shimmering on the sea, as well as a rainy day that made us feel extra cozy.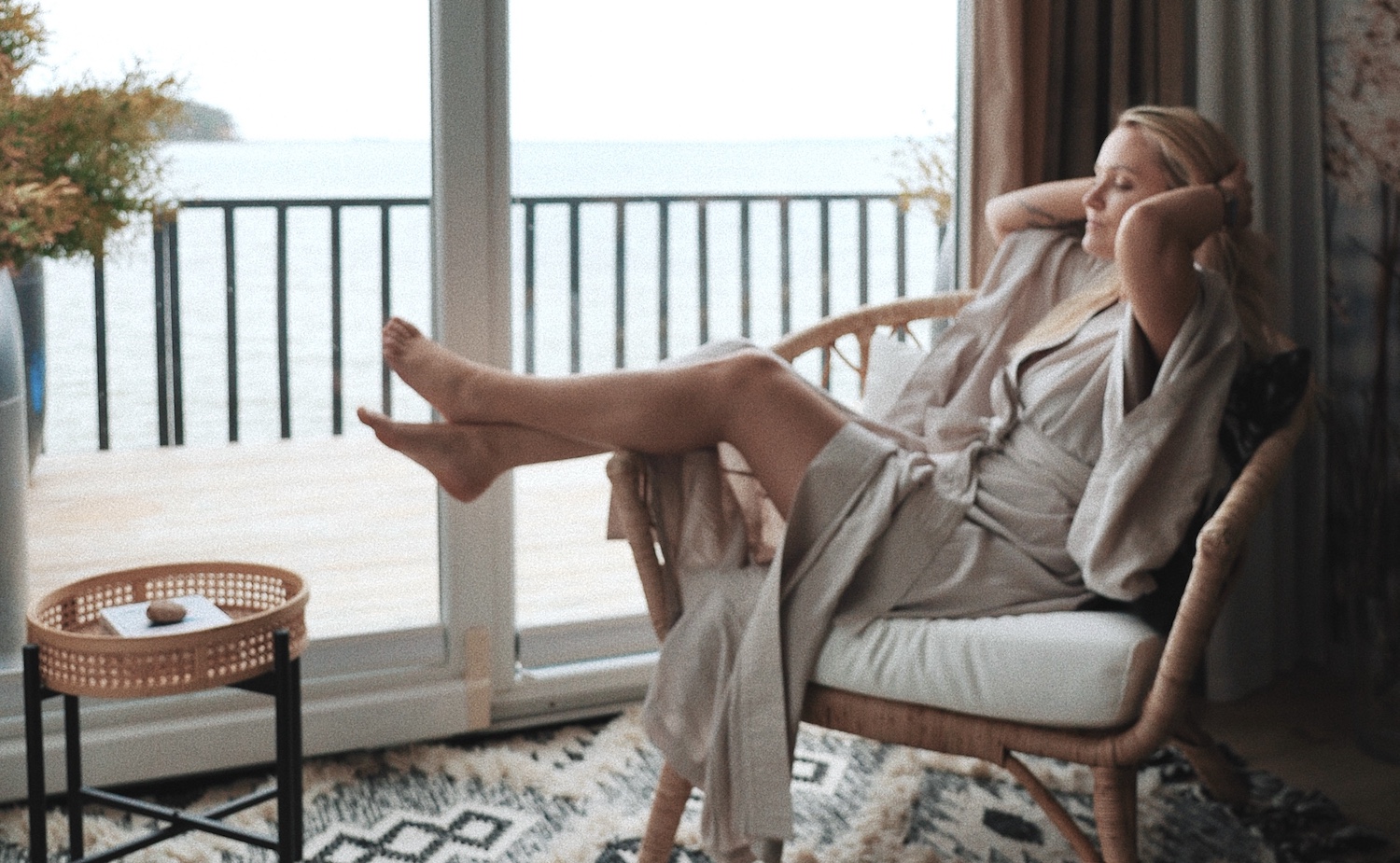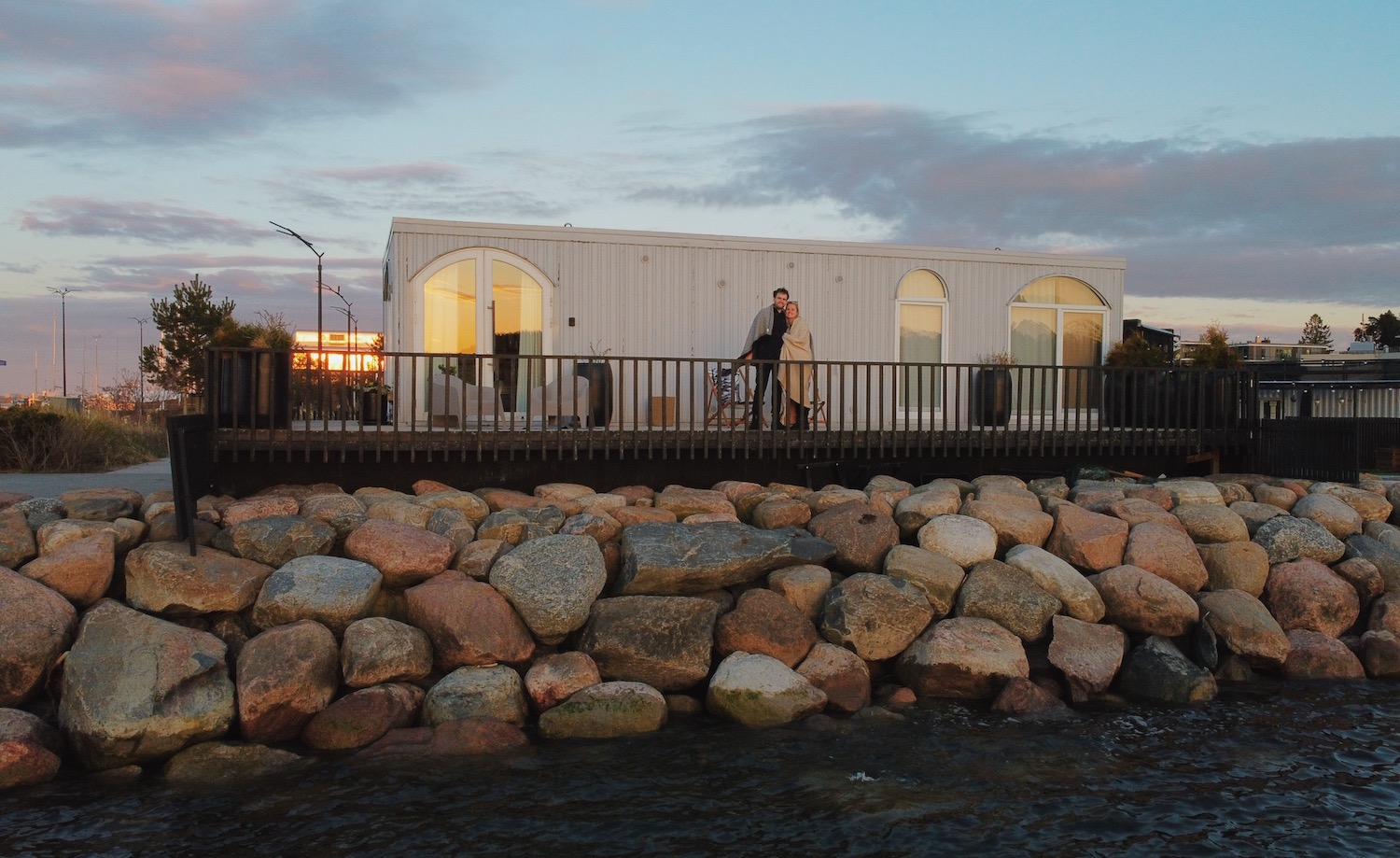 Merekarp holiday home is a 60 square meter house with a big terrace that is situated right at the end of the Haven Kakumäe Marina's promenade - a perfect spot for an unbothered view to the coast.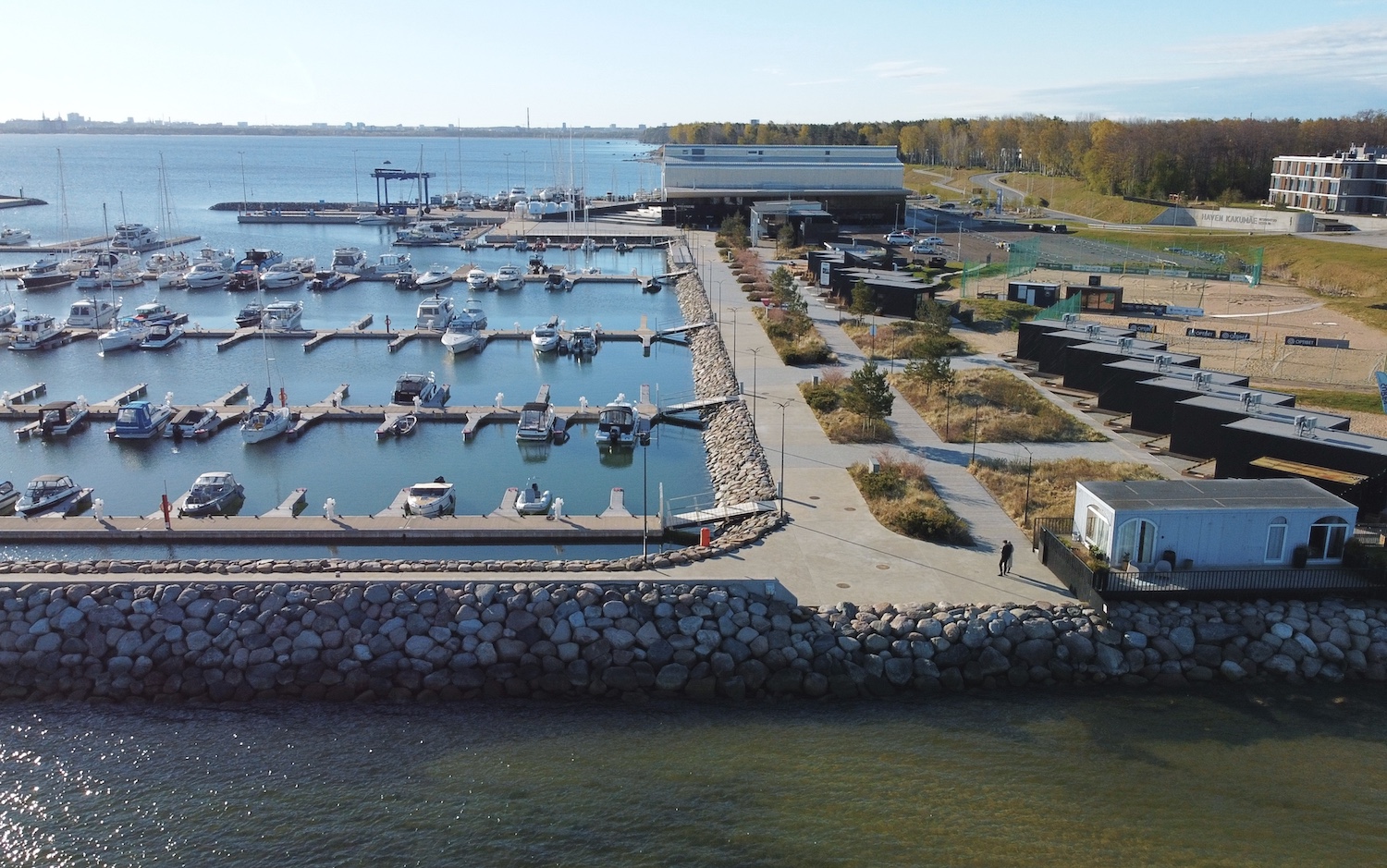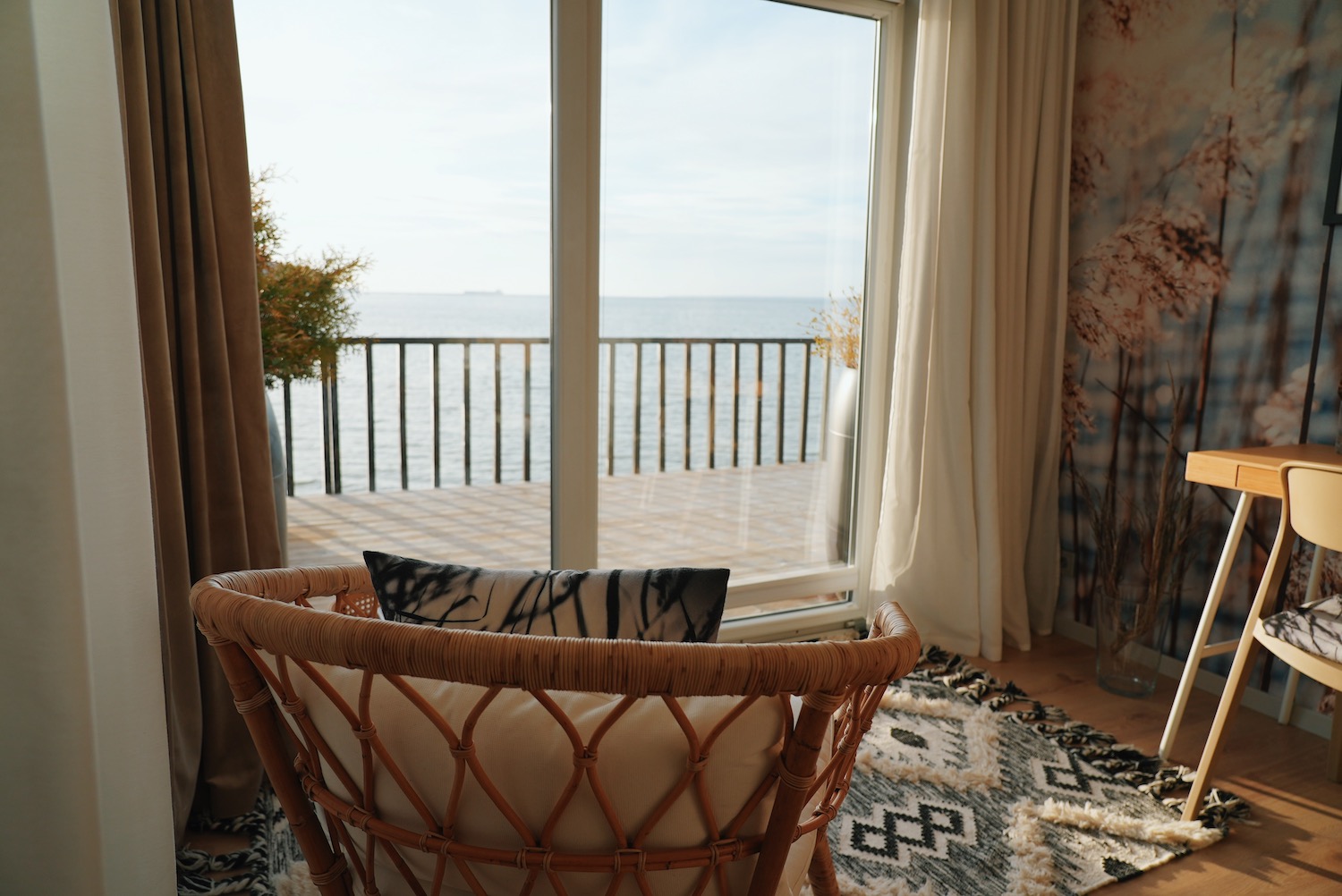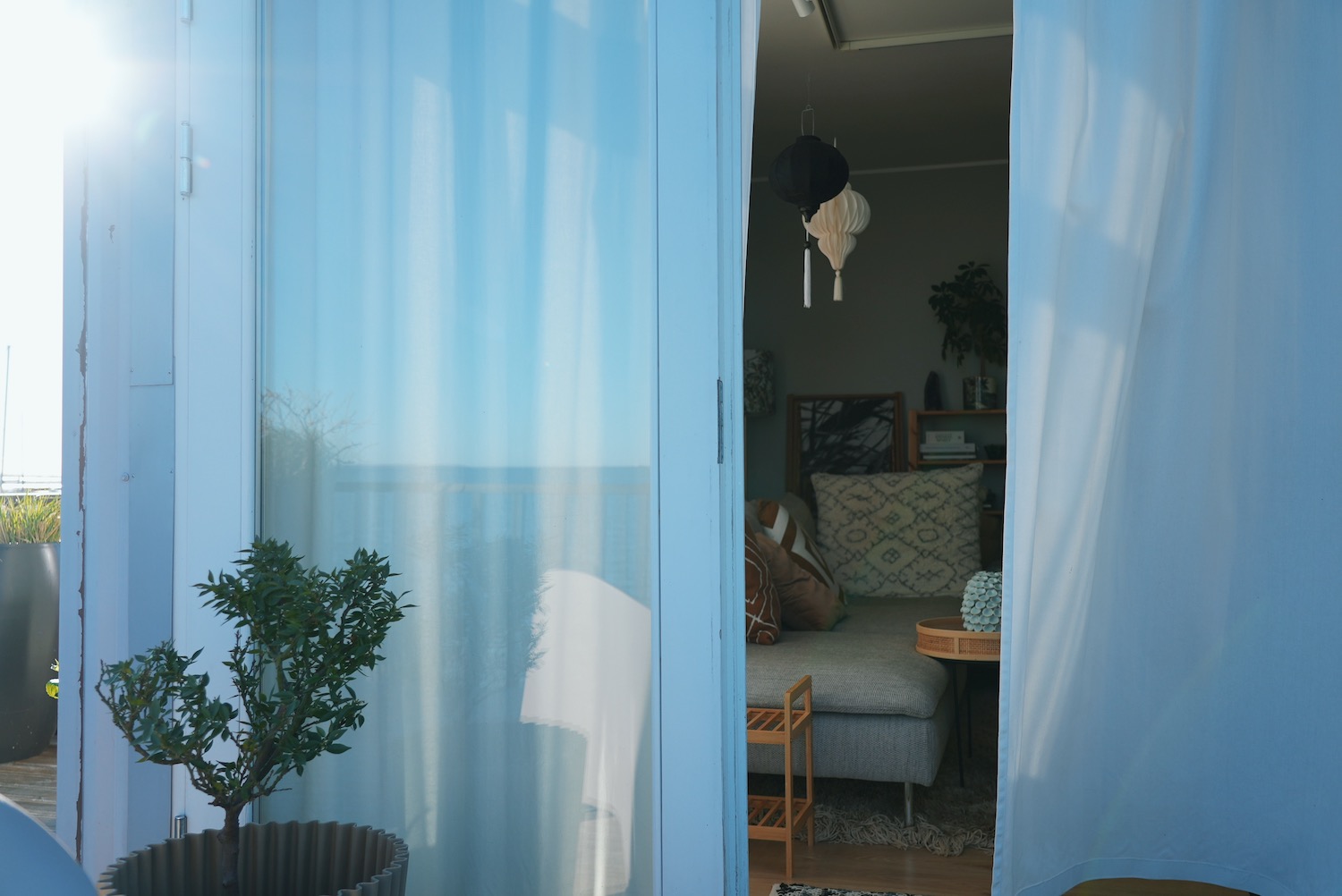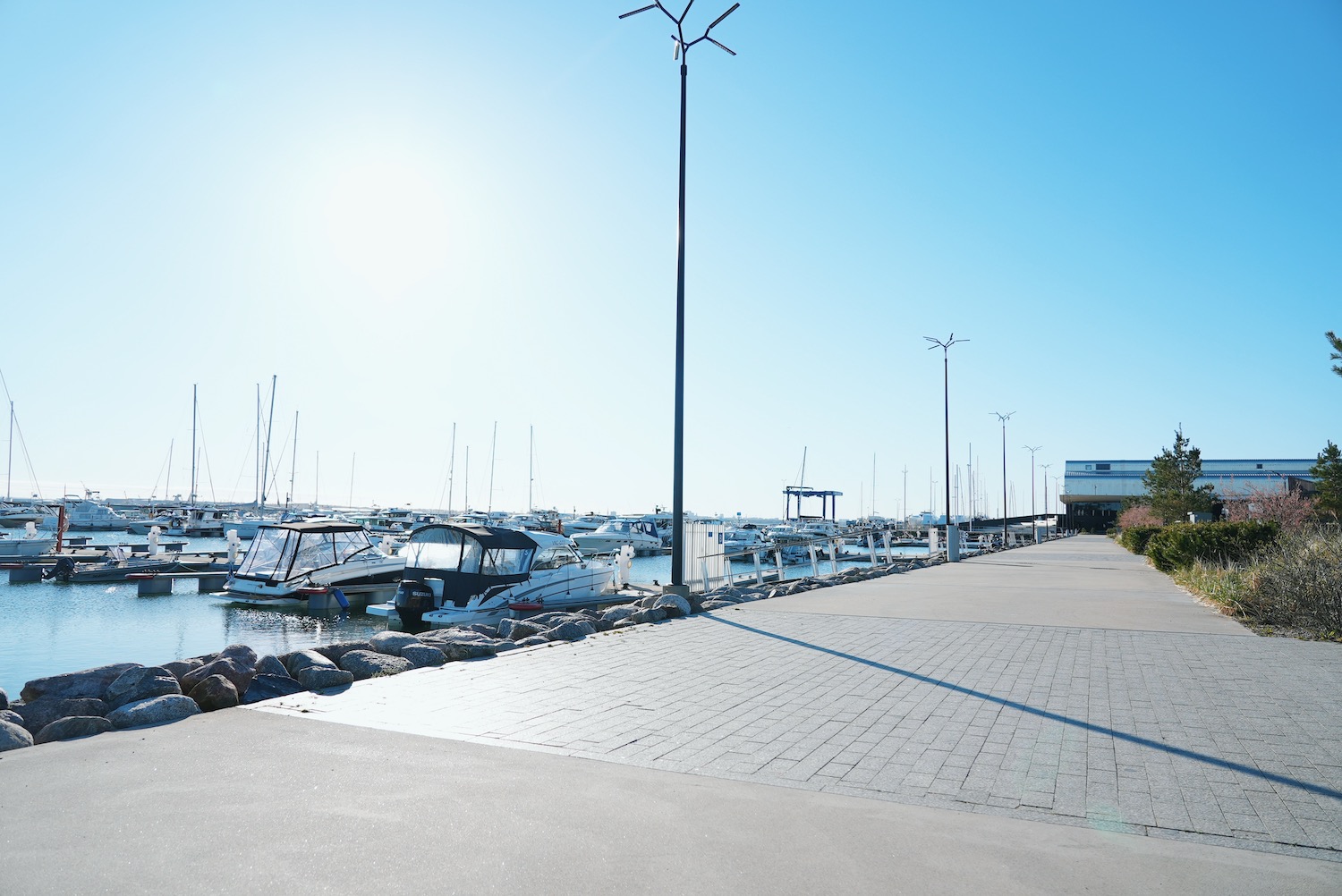 Did you know that the Haven Kakumäe marina is the most modern marina in the Baltics and up to 300 boats can ancor there? We had often heard about Kakumäe, but this was our first time visiting. A wonderful place that almost makes you forget that you are still in Estonia.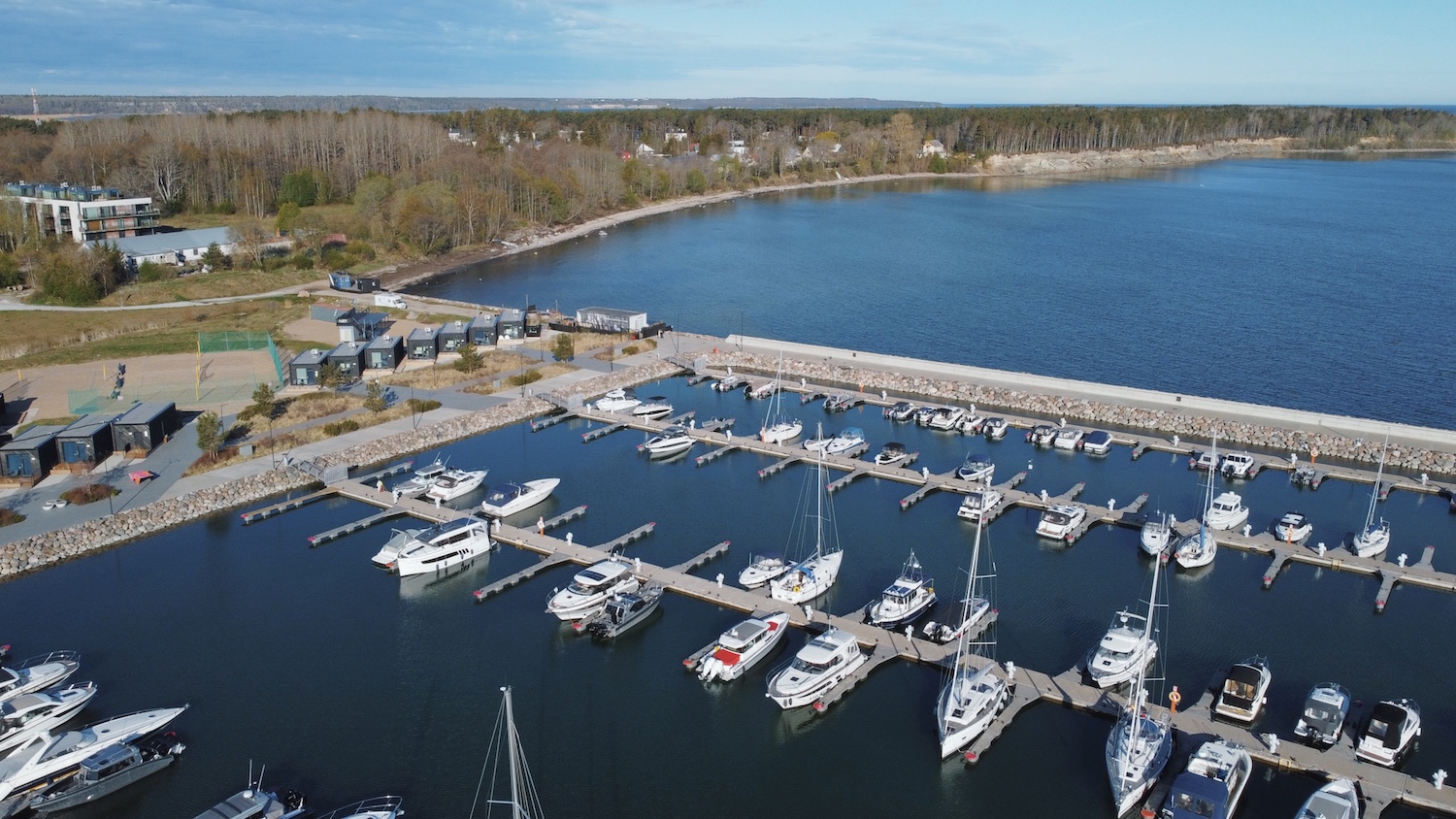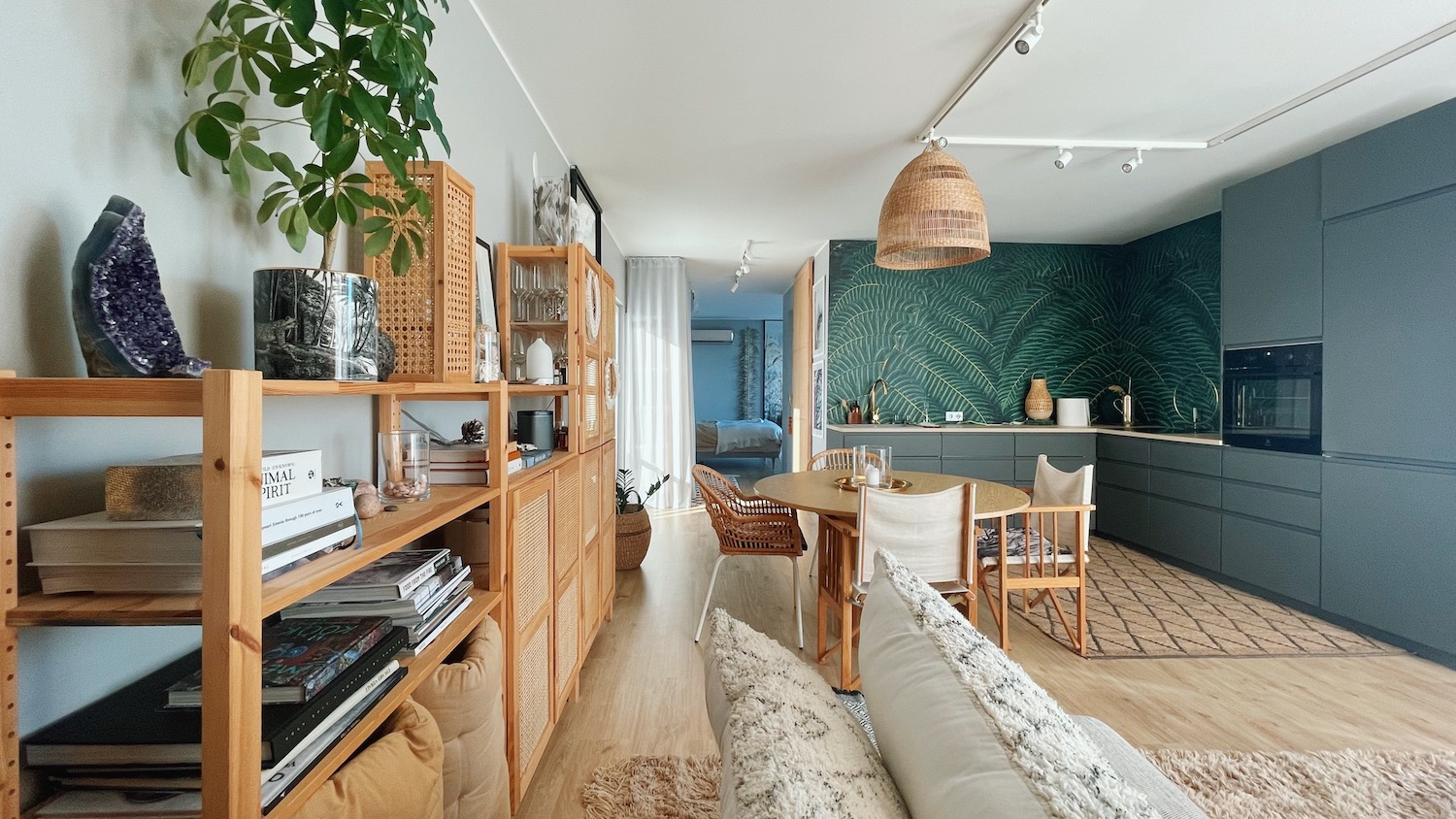 In theMerekarp holiday home you will find an open kitchen-livingroom, a spacious bathroom with a beautiful view to the sea, and a bedroom with equally beautiful view to the sea as well. In the kitchen there is a fridge, a stove, an oven, a dishwasher, a toaster, a French coffee press as well as coffee. You will also find everything you need for cooking in the drawers. And the tap water is drinkable!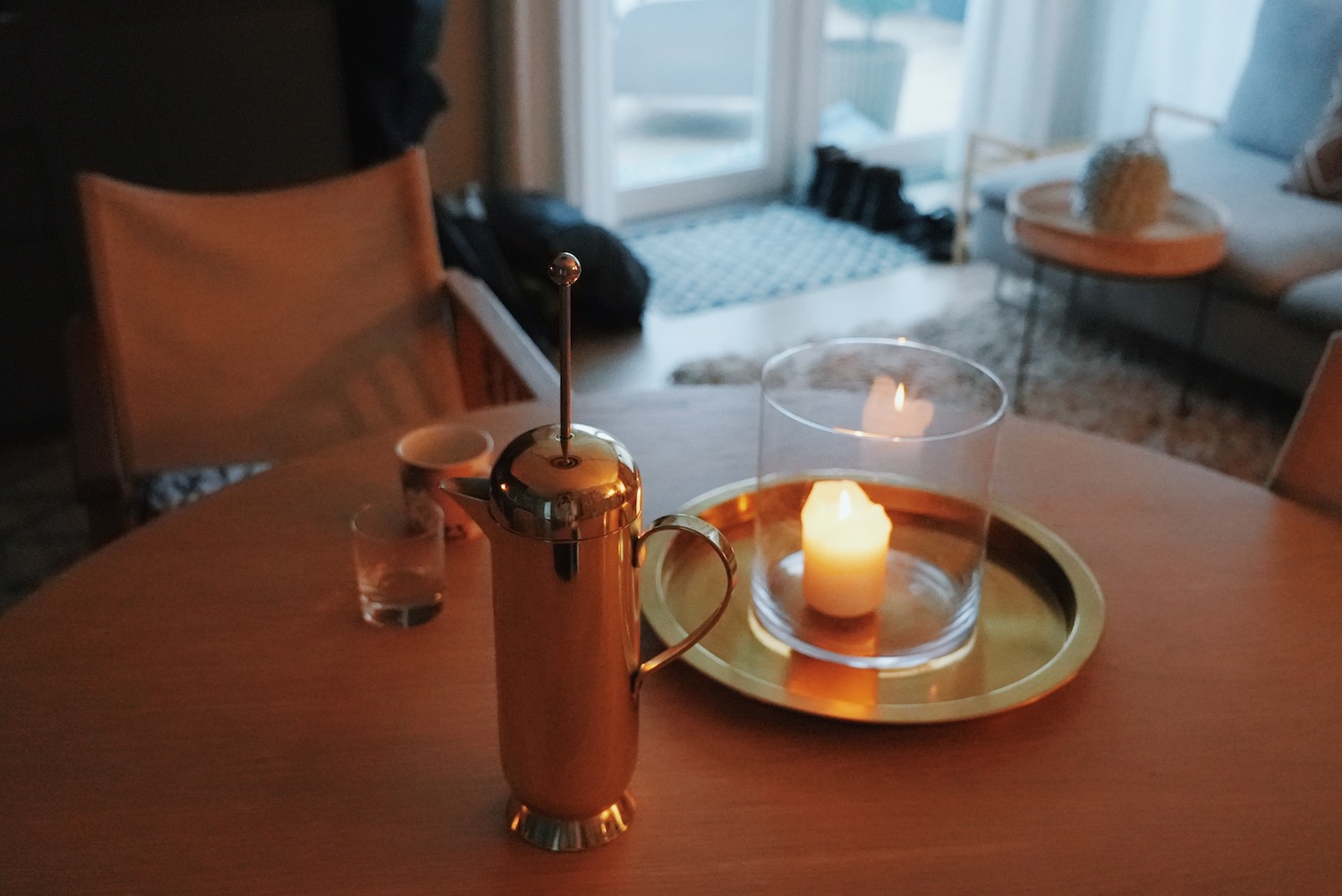 There are speakers both in the living room and in the bathroom. The latter one made us think that we hould implement the same solution in our home as well. It's super nice to play music in the bathroom - you get ready faster as well as into better mood early in the morning. The music also adds some more privacy as the bathroom door is semi-transparent.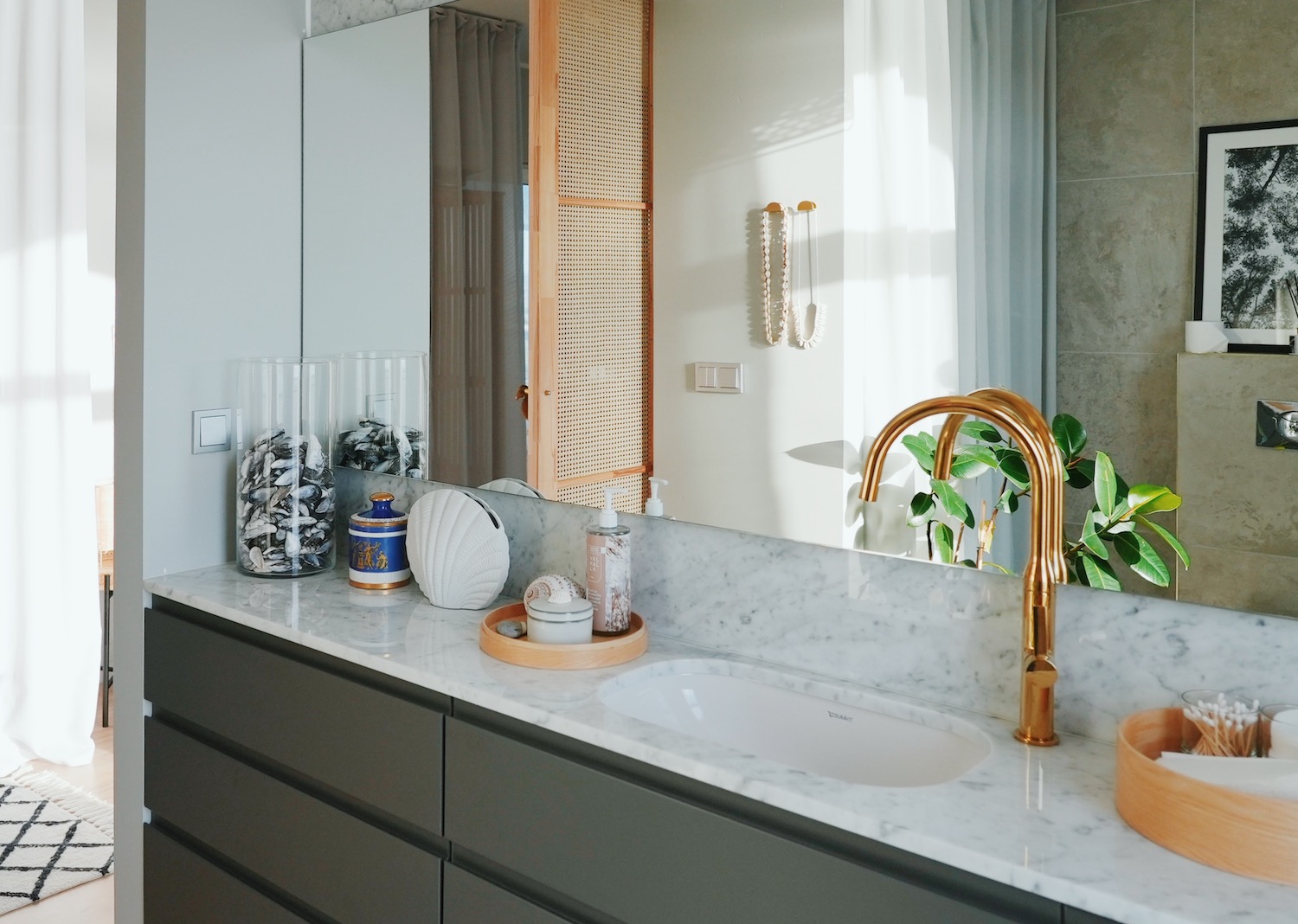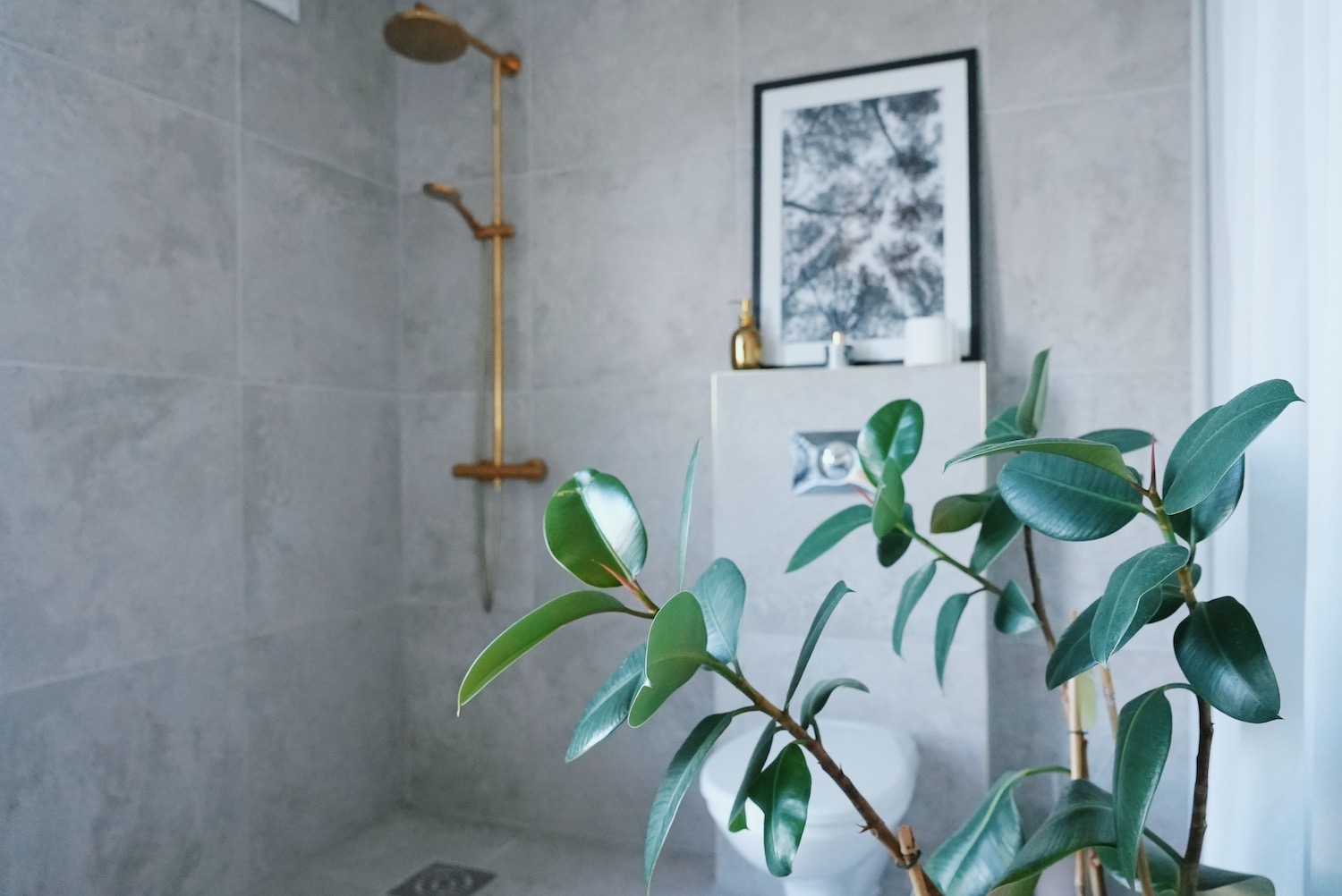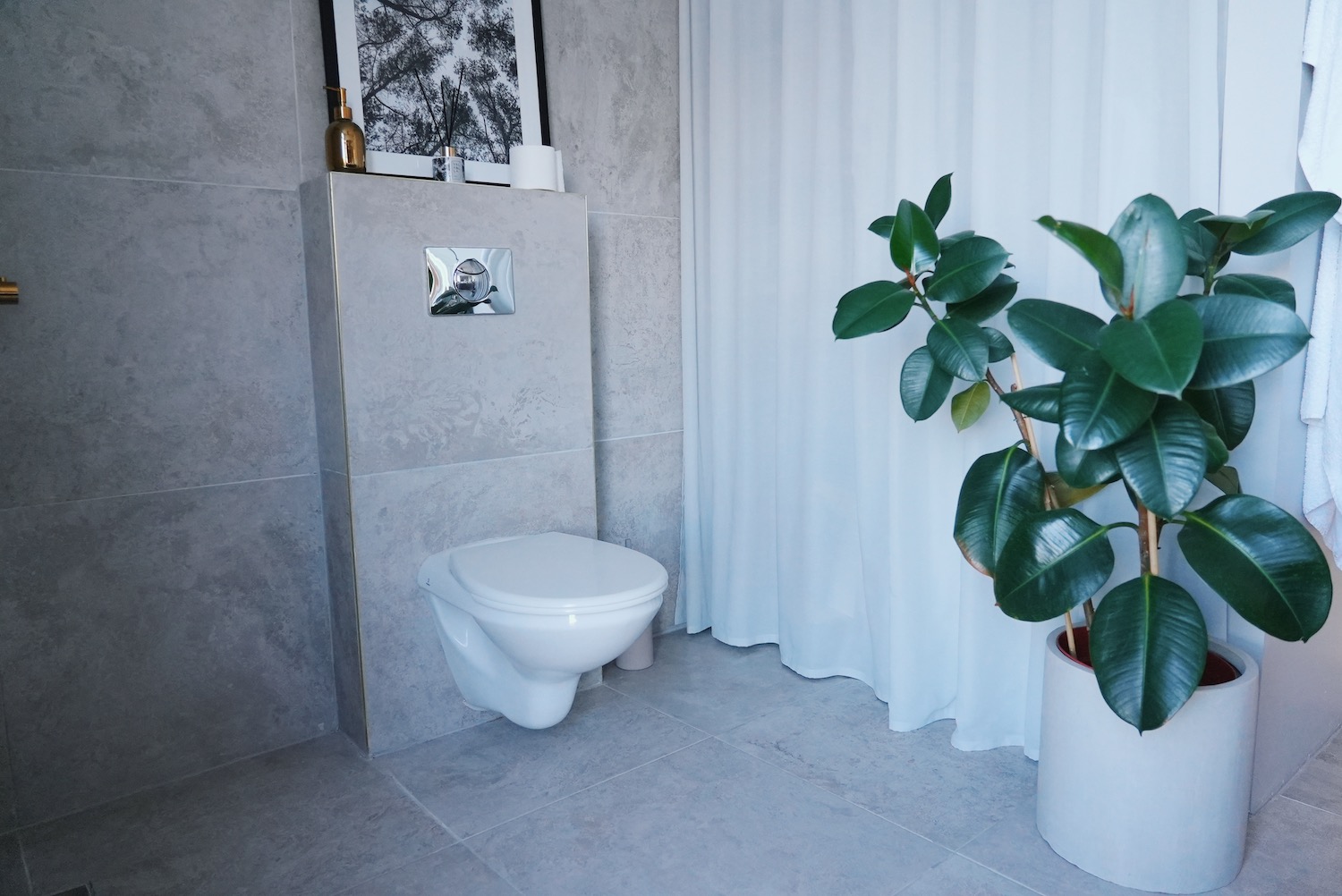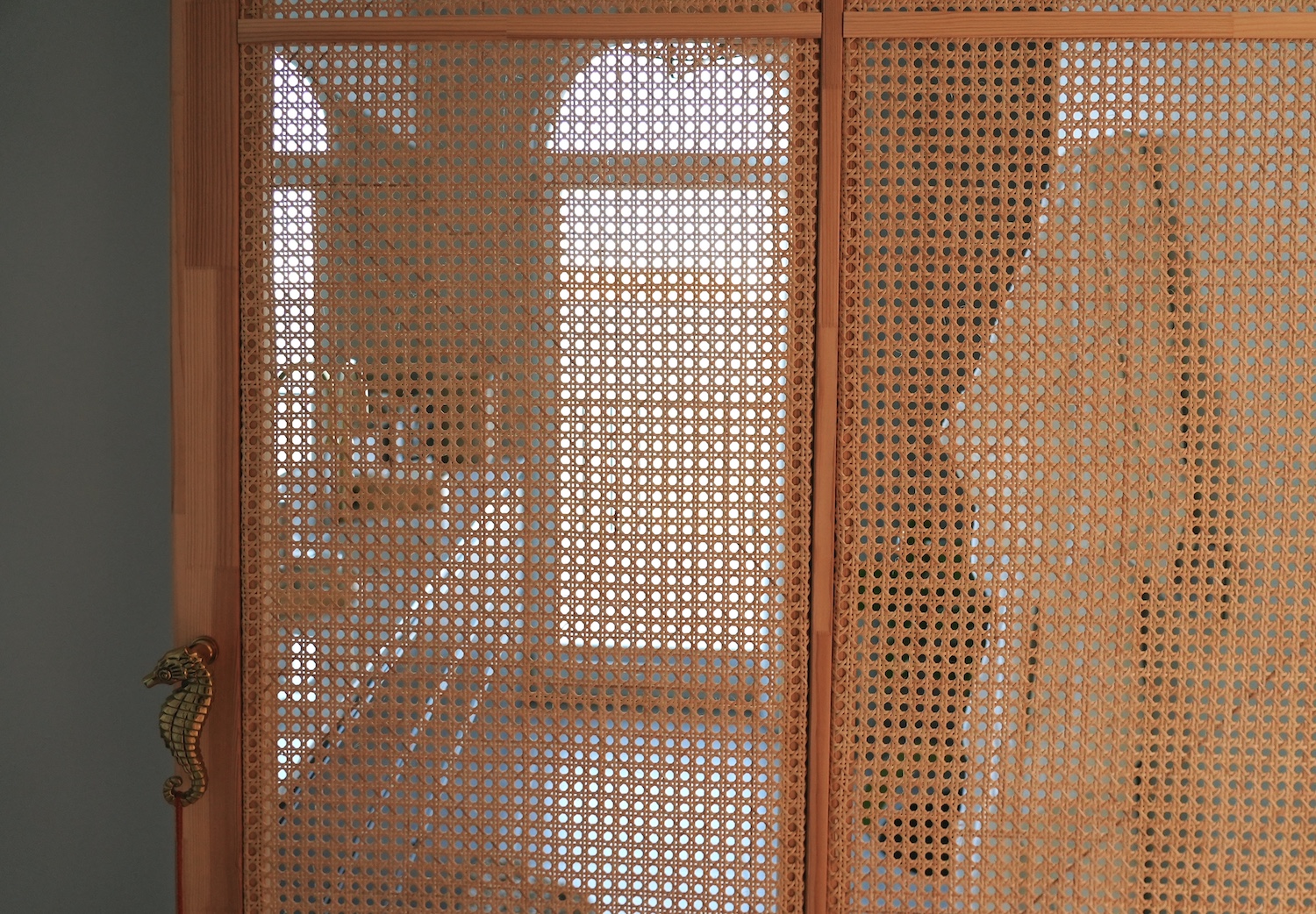 This whole vacation home is with an open plan, no real doors, and I noticed some other details indicating that the owners are following some feng shui tips in the interior decor. The whole place was truly zen!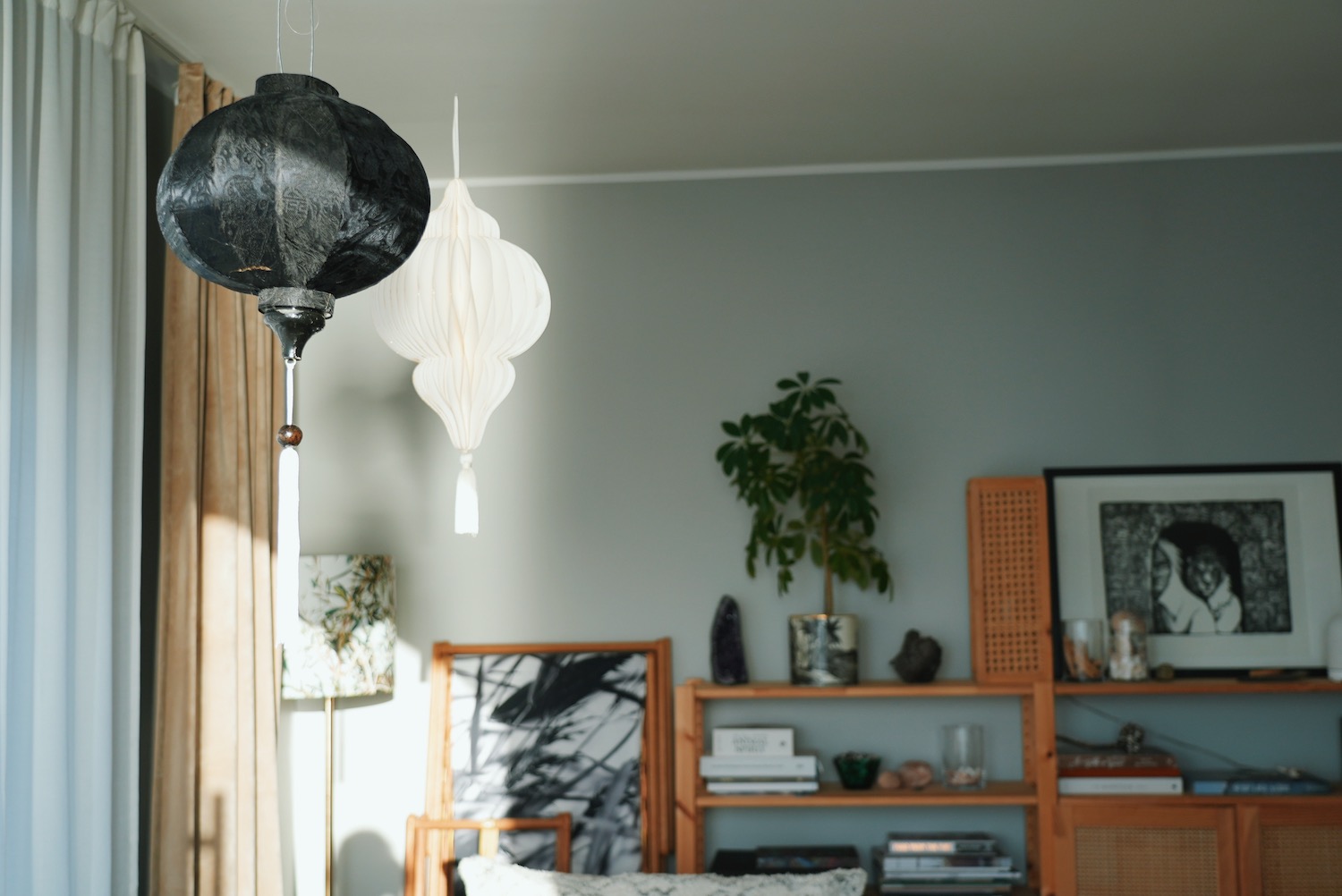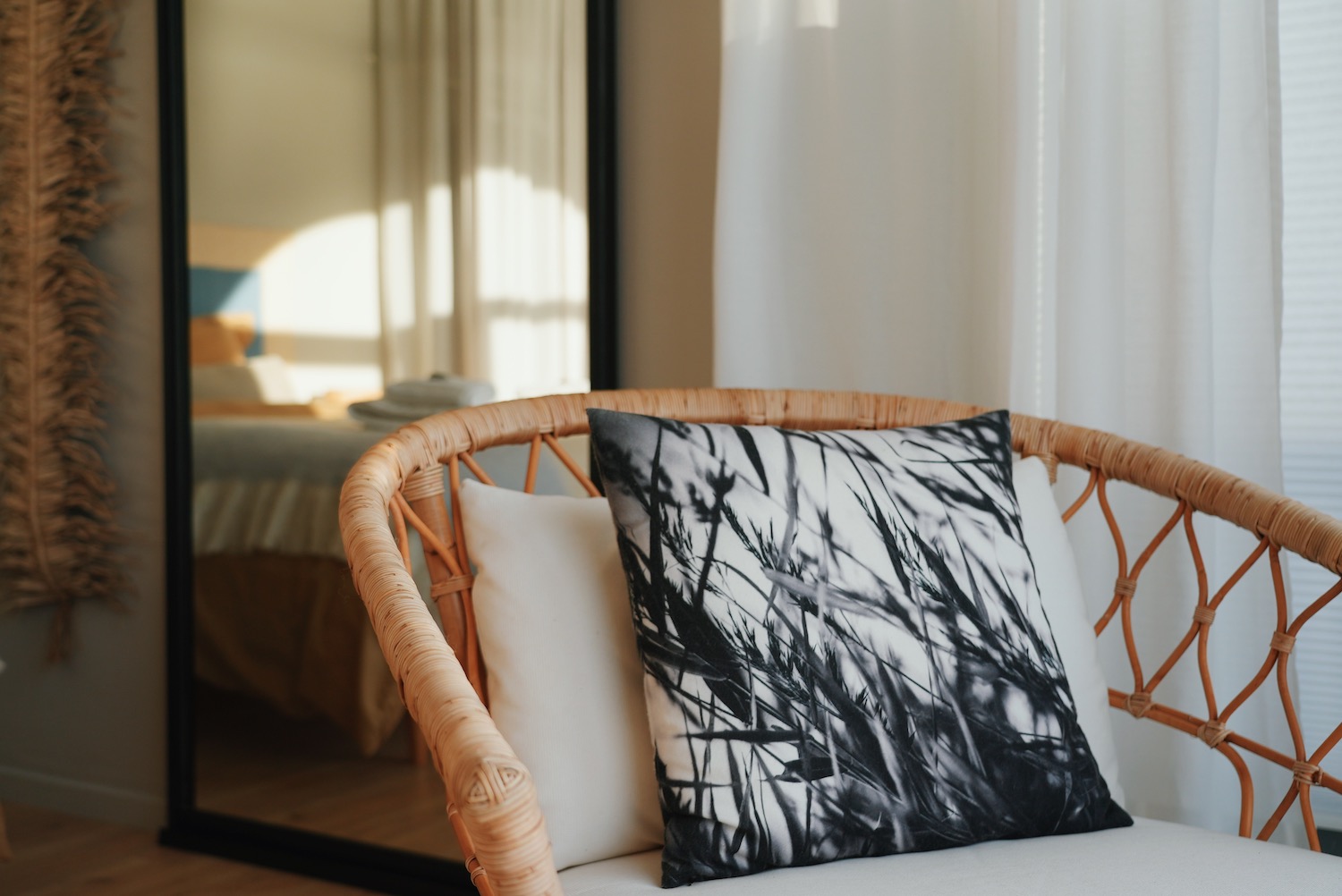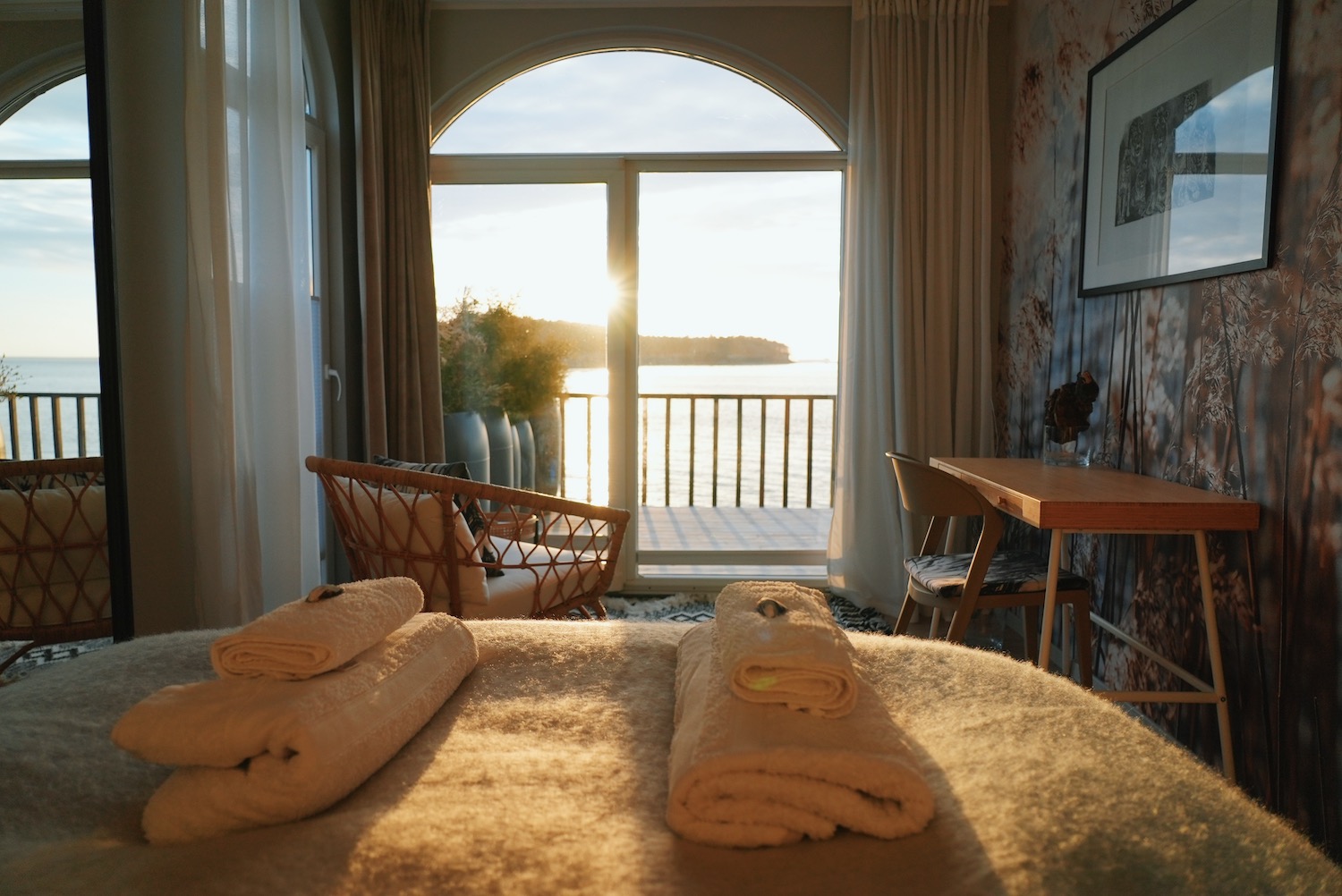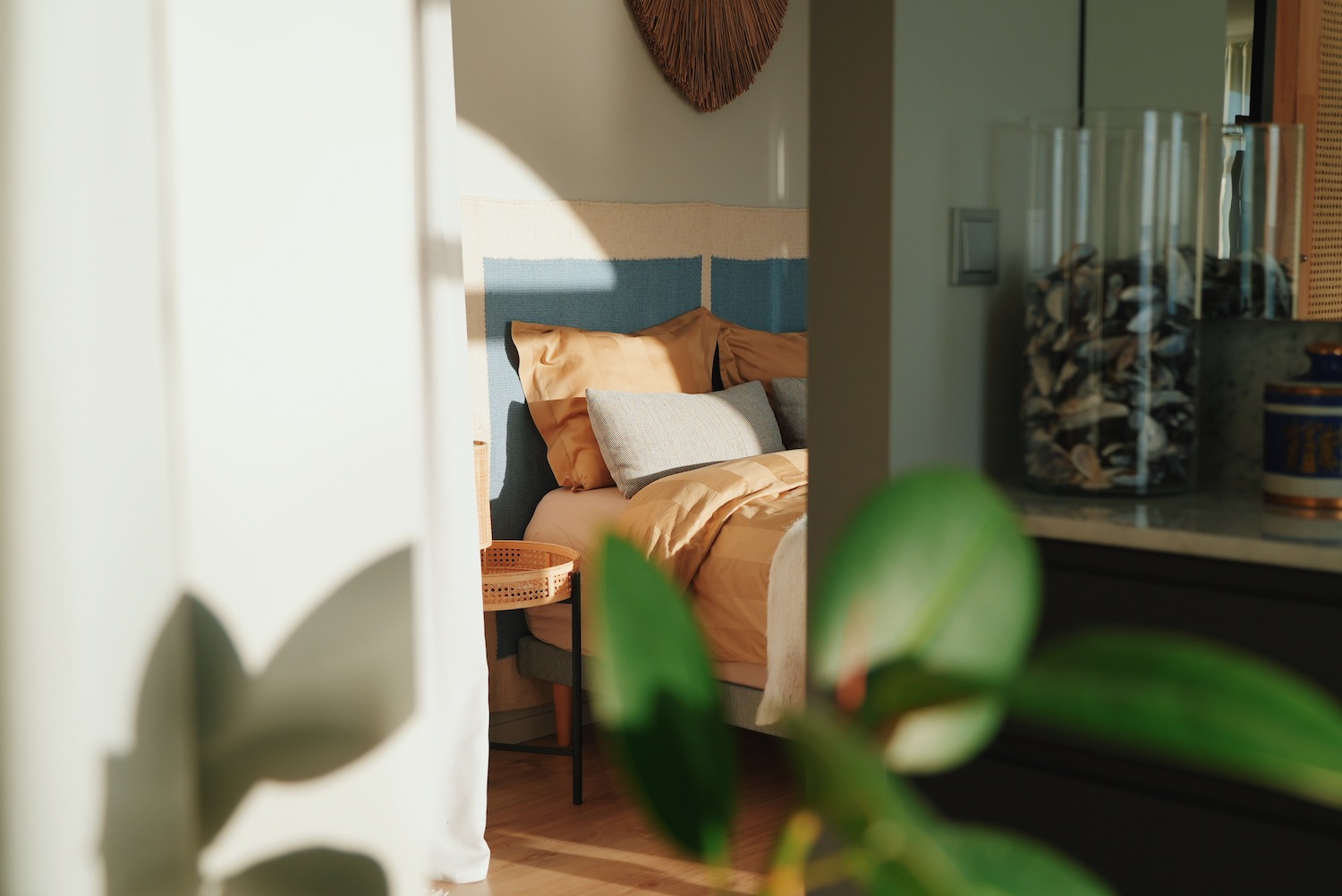 There is a desk near the bed - possibly the best spot for a remote work. We got our work done by this table and by the dining table in the kitchen-livingroom. The holiday home has a very proper wifi connection, so everything went smoothly.

The house has an AC that kept the rooms warm during our stay and will help keep them cool during the warmer times.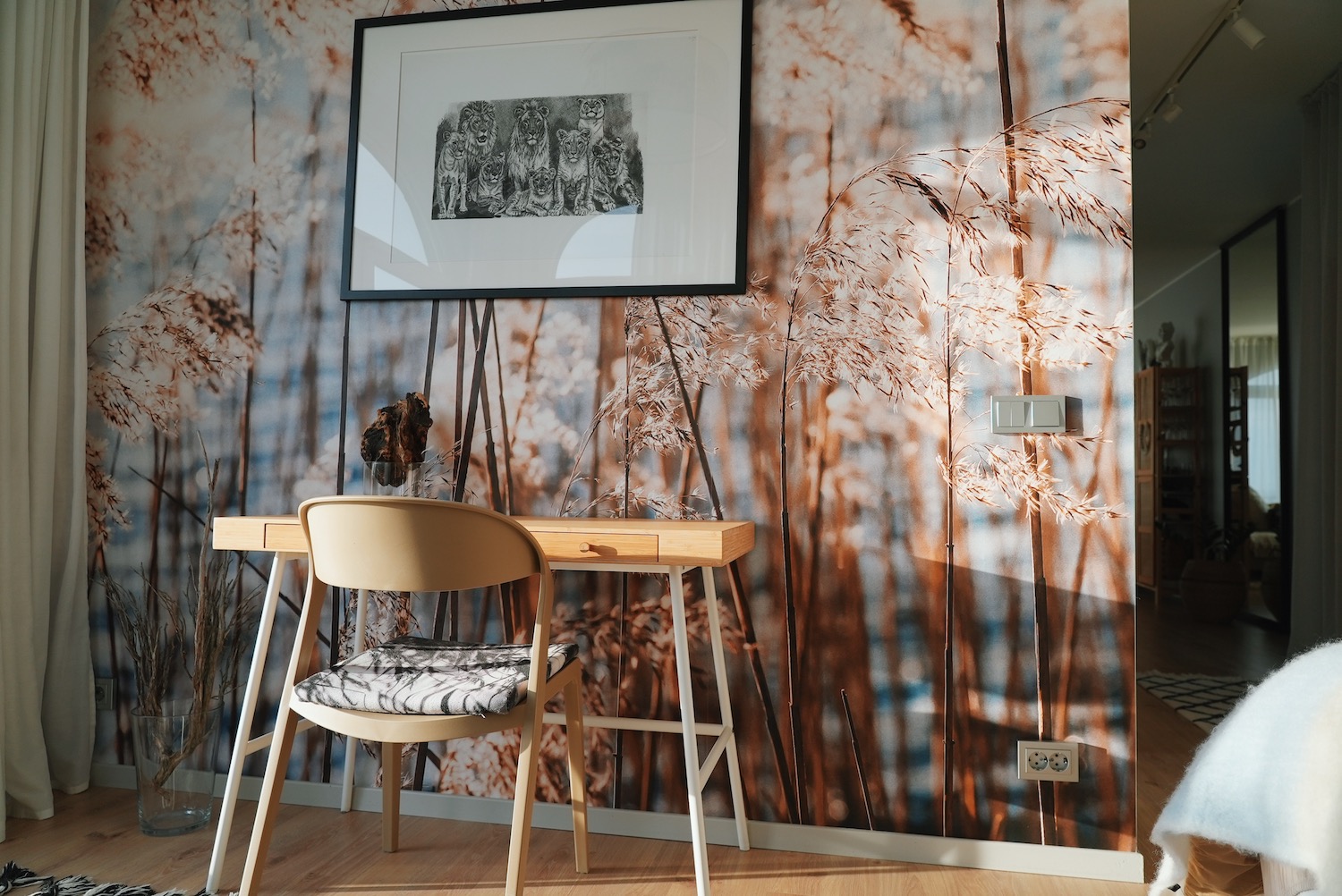 We were joking that at times it felt like this holiday home might be too zen, making us extra relaxed and sleepy. Ben slept in two days straight and we both fell asleep on the couch at 7PM, which is very rare.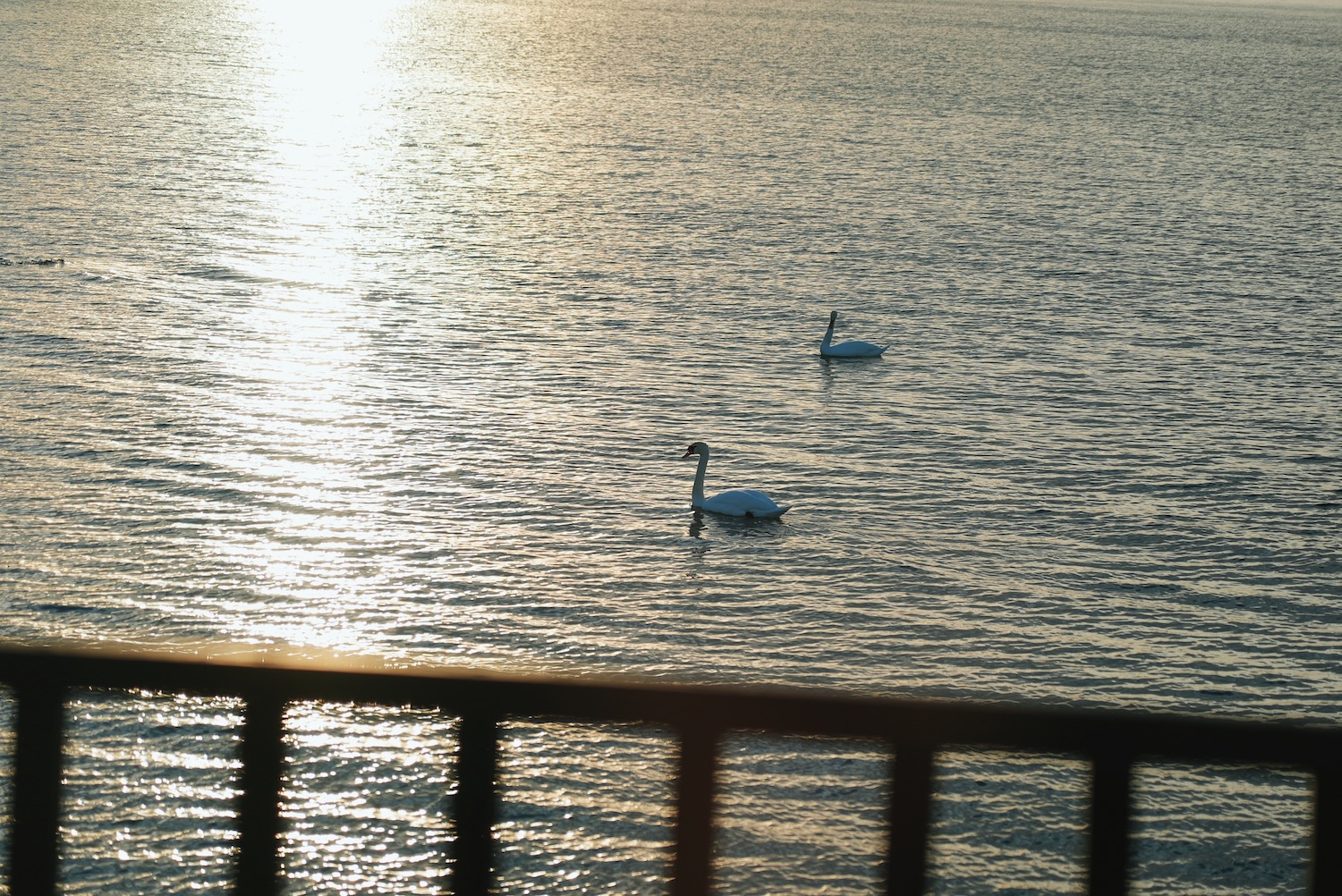 Might be just us, but we enjoyd the rainy day the most. The sea went light green, the sharp sun light was replaced by the moody clouds and the whole athmosphere was just perfect for a cozy afternoon with a book.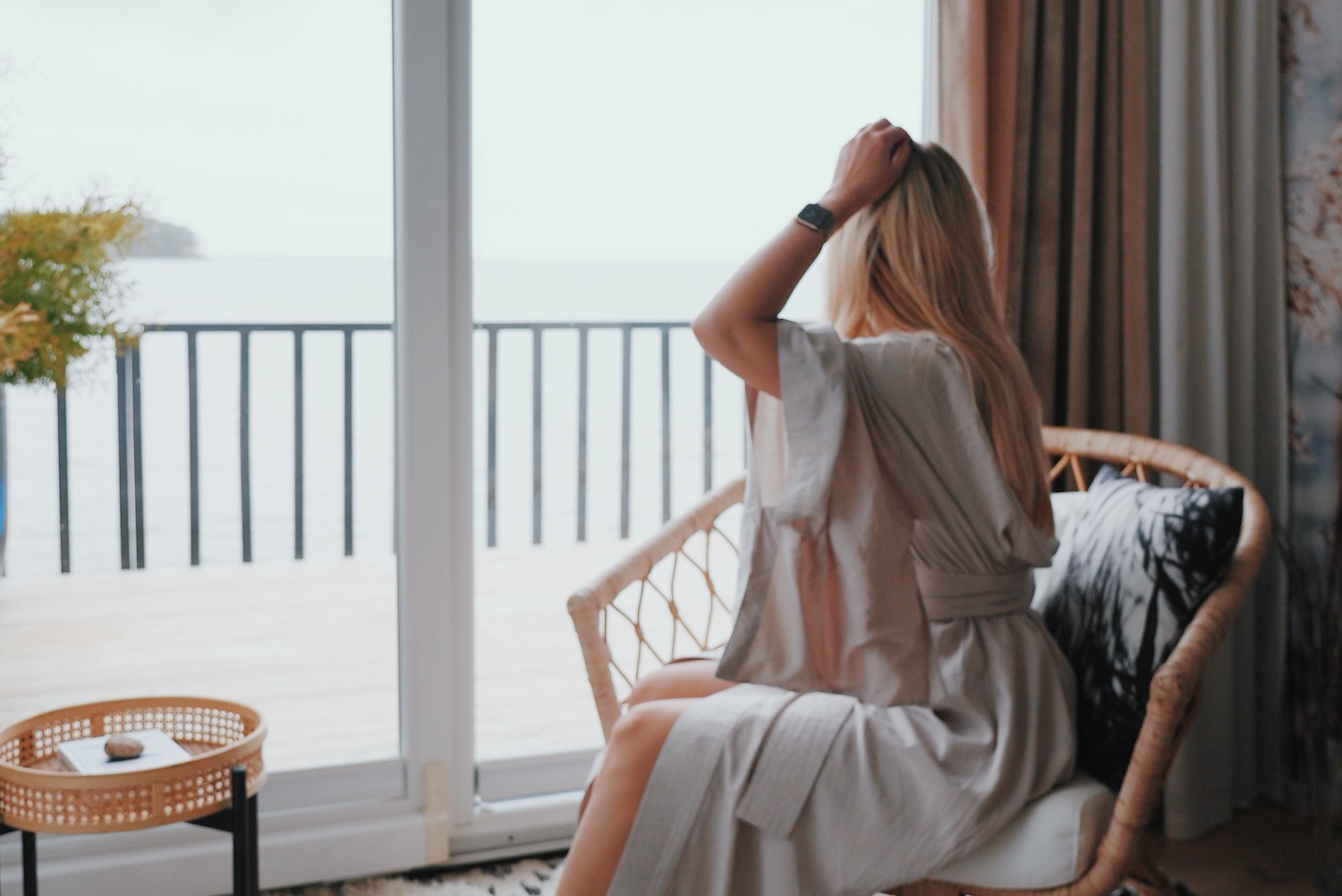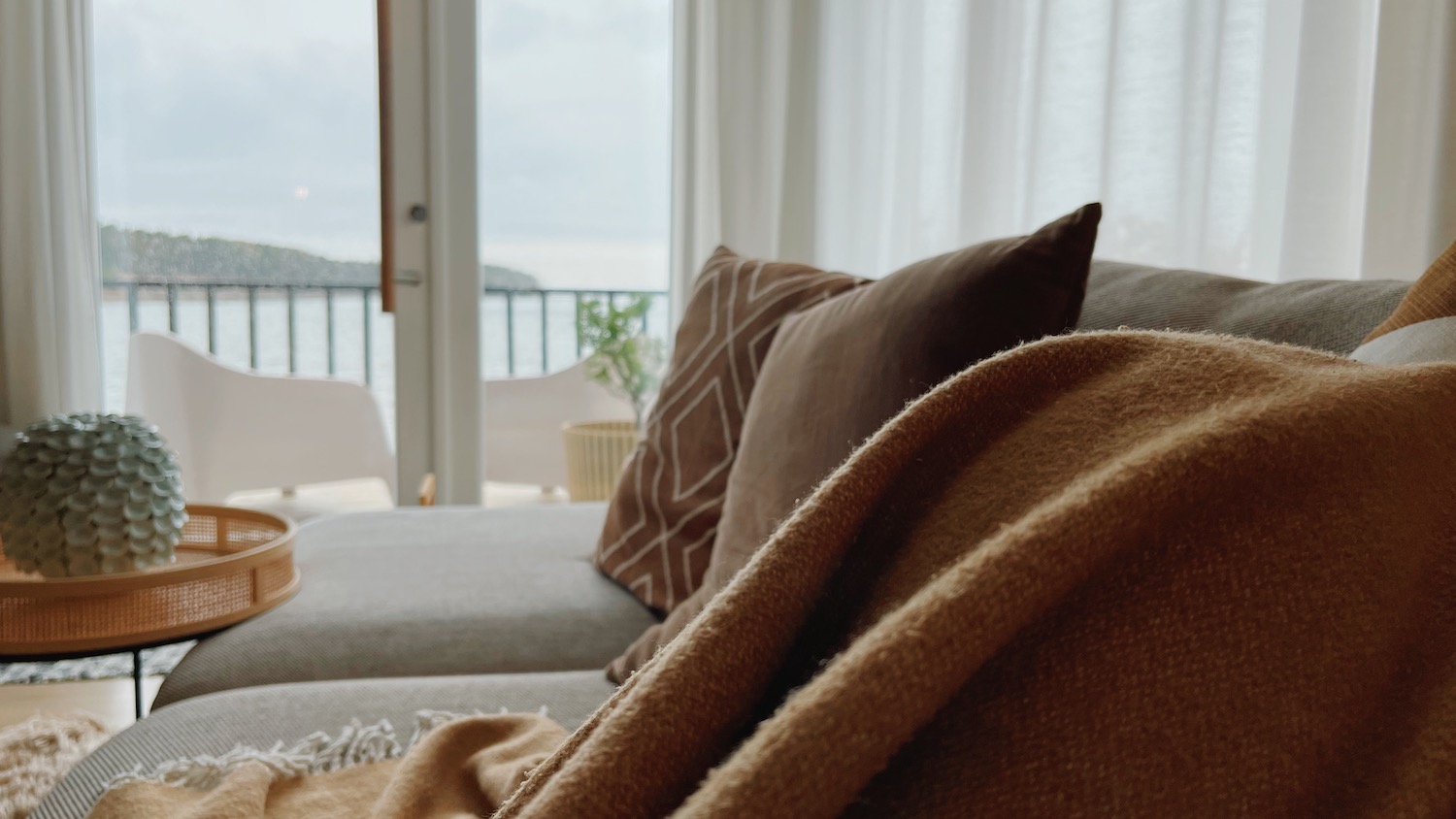 I have to admit, at times it was hard to focus on the book, because the view from the window was just so beautiful and relaxing. I swear I could just stare outside for hours without getting bored. Am I getting old or something?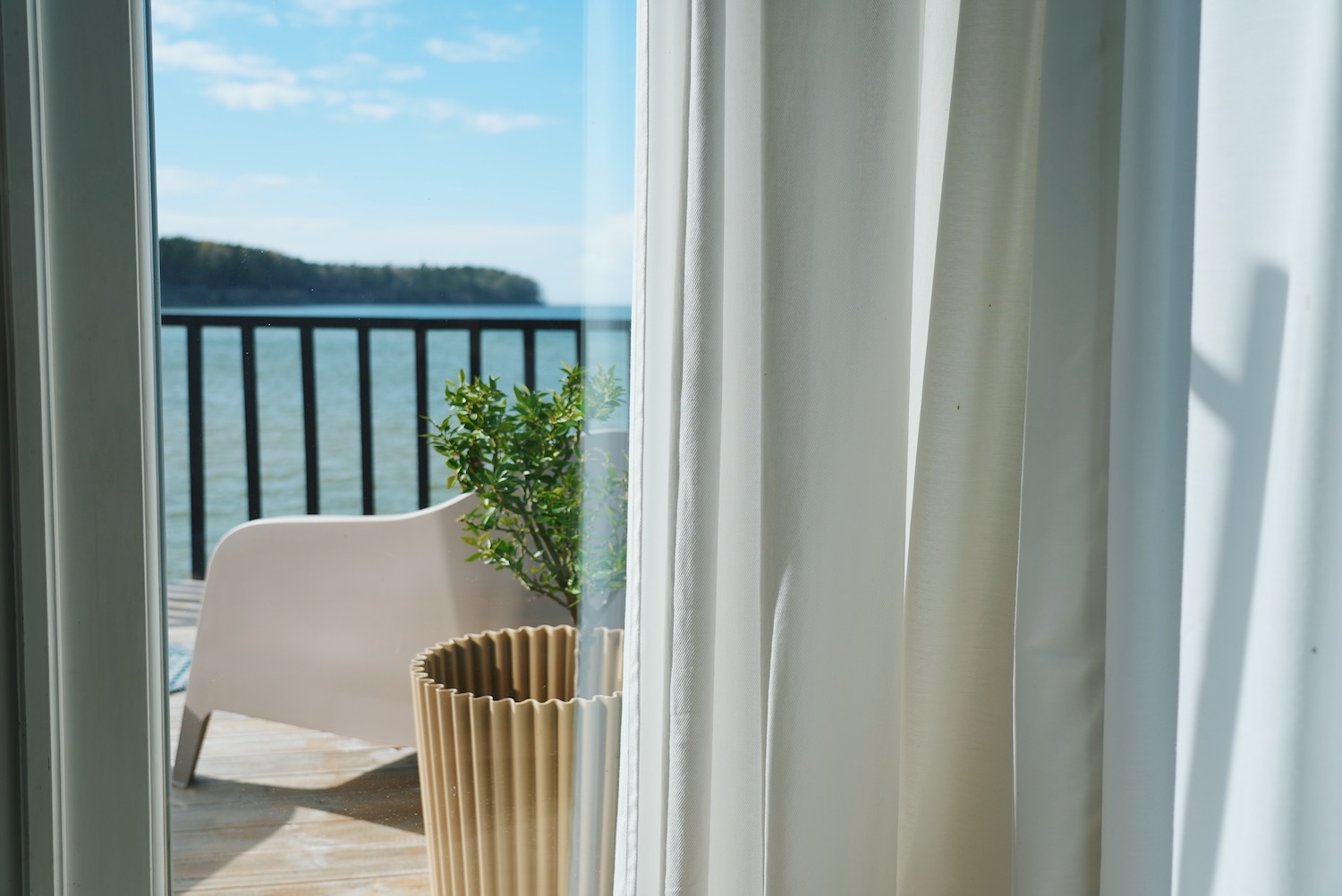 Merekarp holiday home's living room has some beautiful books that also kept catching my attention. They looked like they belonged to this house.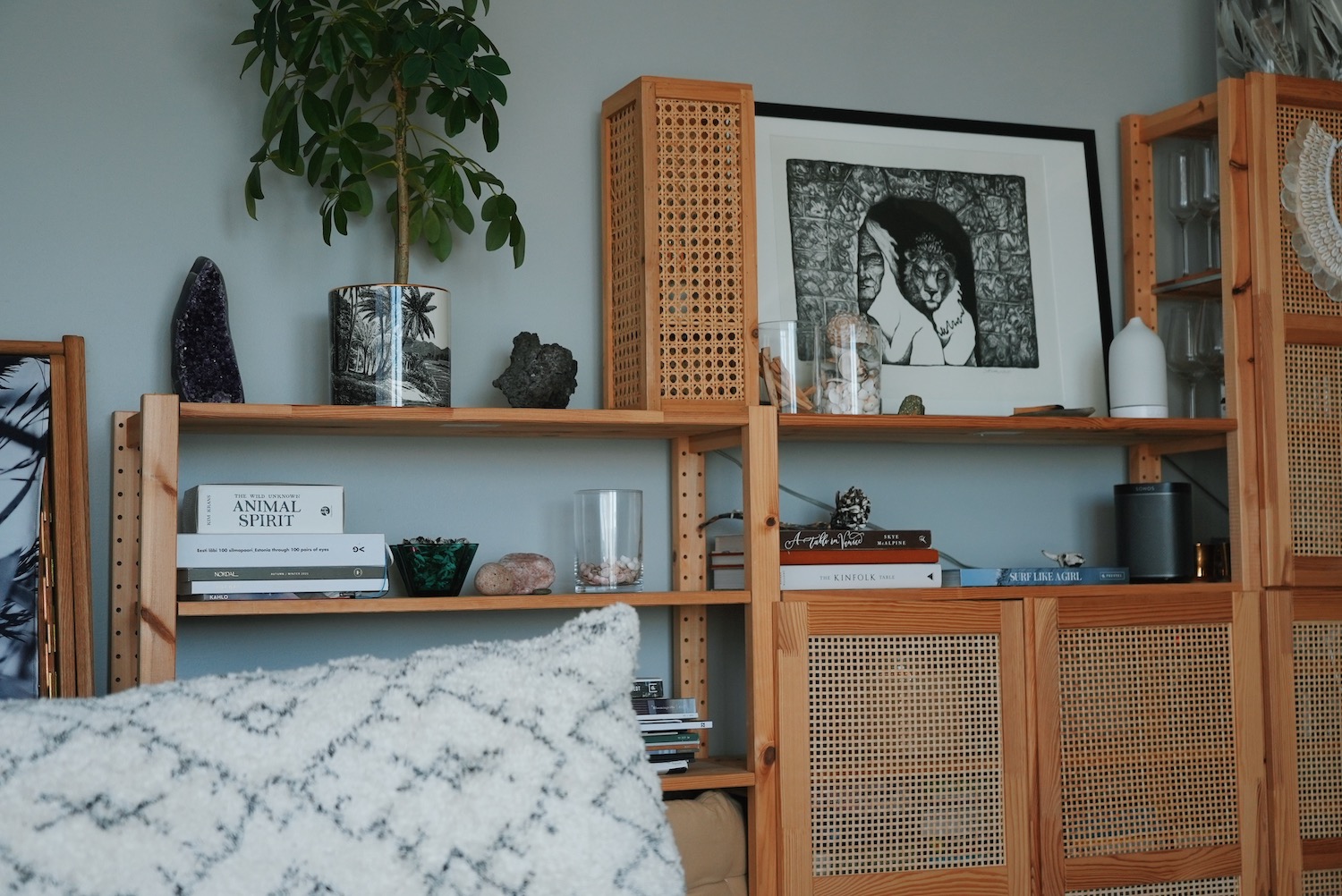 Many of our followers already asked who is behind this beautiful interior design and the answer is - the hostess Terje herself! She also runs the interior design store Valhalla Living and many of the items seen in this house are from there. I recommend to check it out, they have a lot of beautiful items!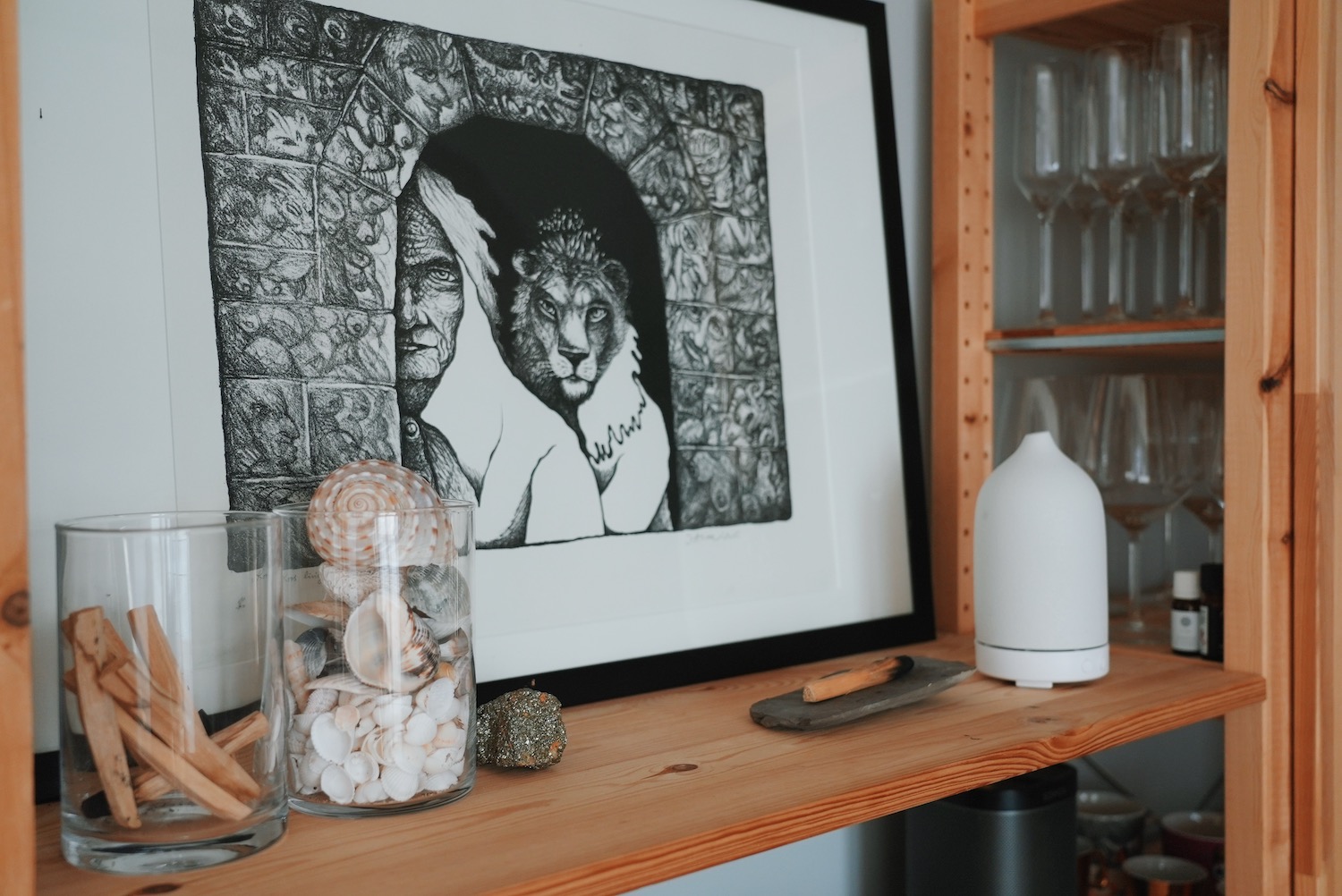 The first thing that I noticed however were these graphic works by Estonian artists featuring tigers and lions. I instantly googled if there are any available, but no such luck. I will definately keep them in mind tho. So cool!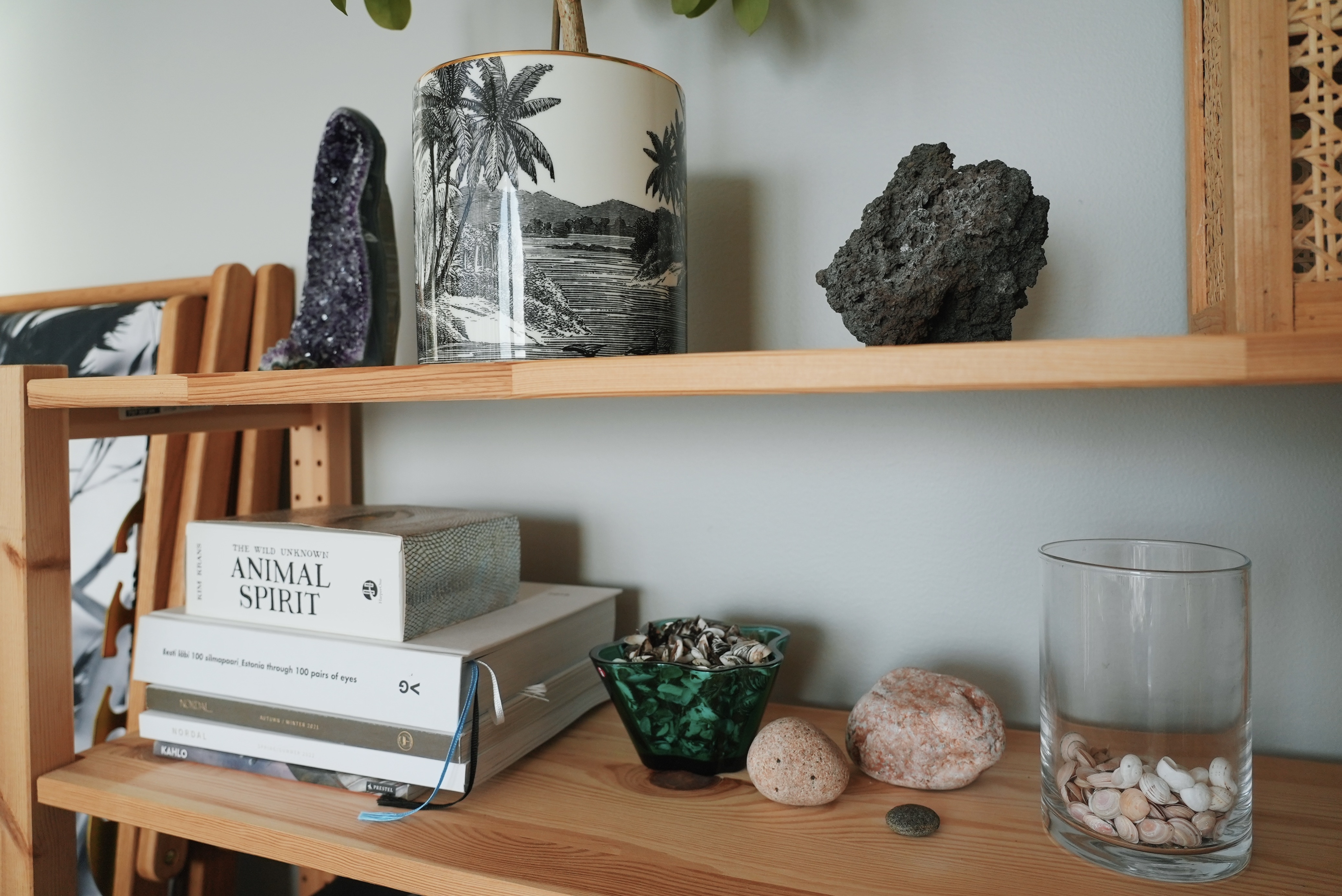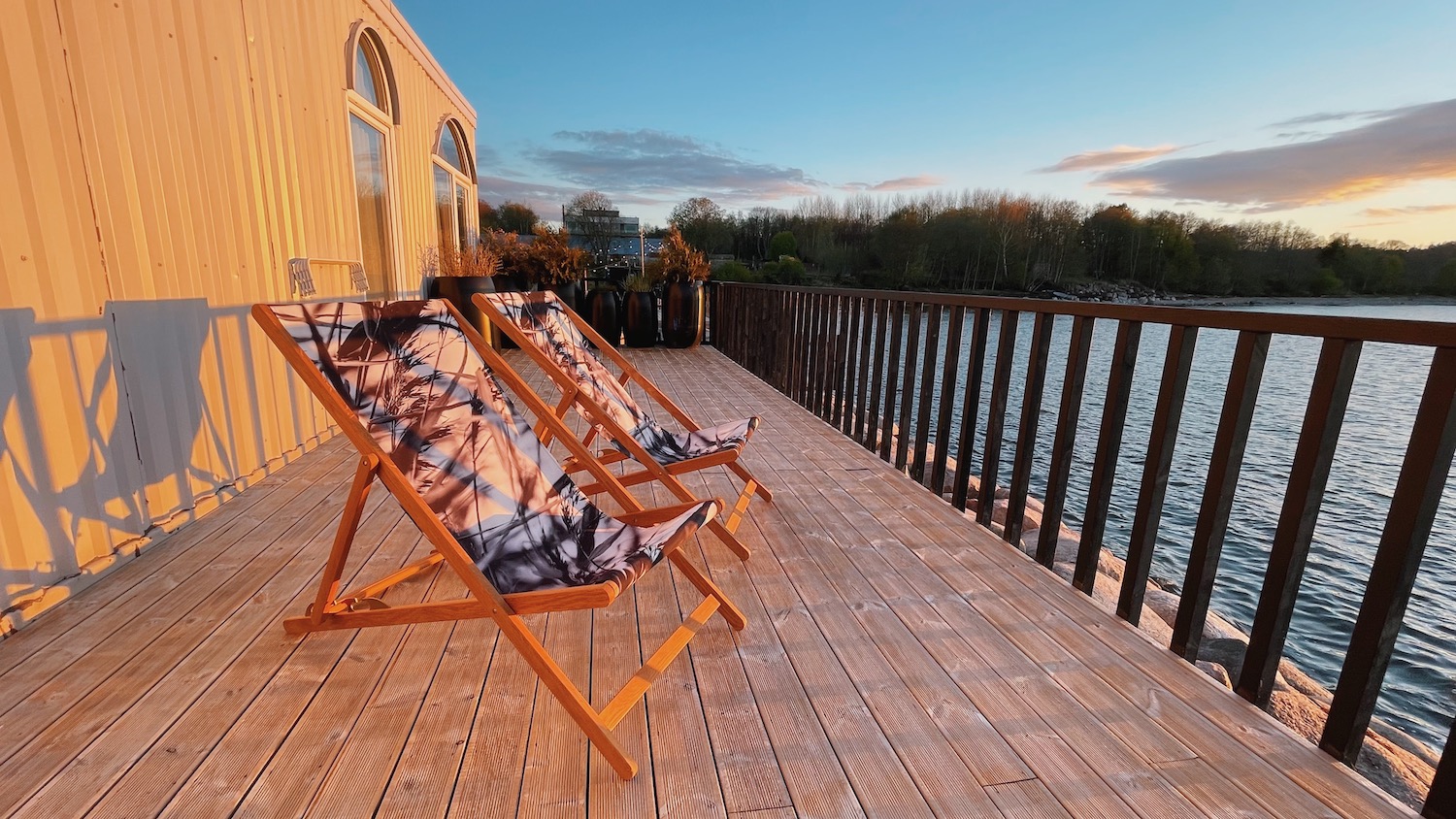 As the Merekarp holiday home is located at the Haven Kakumäe marina, there are many stores and also the restaurant Puri nearby, so there is no need to worry too much about stocking up before your stay - everything is close by.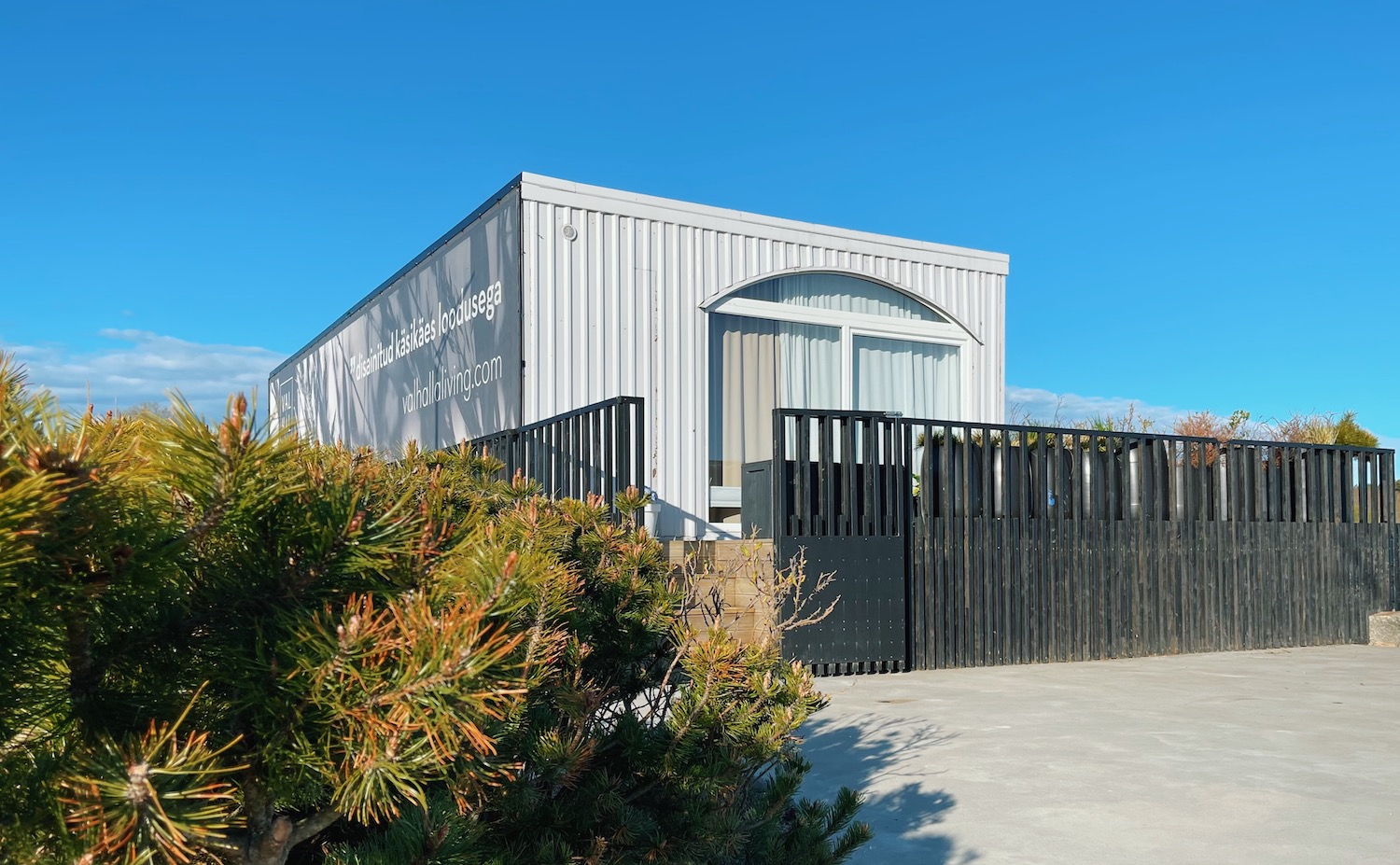 This time we decided to go for our new favourite - Poke Bowl chicken bowls from Kakumäe Selver that is only 10 minutes away.

We are still not planning to buy a car and in this case using Bolt Drive worked out especially well. We got our Bolt car from the center of Tallinn, drove to Kakumäe, carried all our things in to the house and finished our drive there. A few days later we got a new Bolt car nearby, went to get some groceries and returned home. Super comfortable not having to worry about gas or parking etc.

The guests that do arrive with their own car can park it to the marina's parking lot. The parking for Merekarp holiday home's guests is for free. You will be able to find the necessary instructions at the house.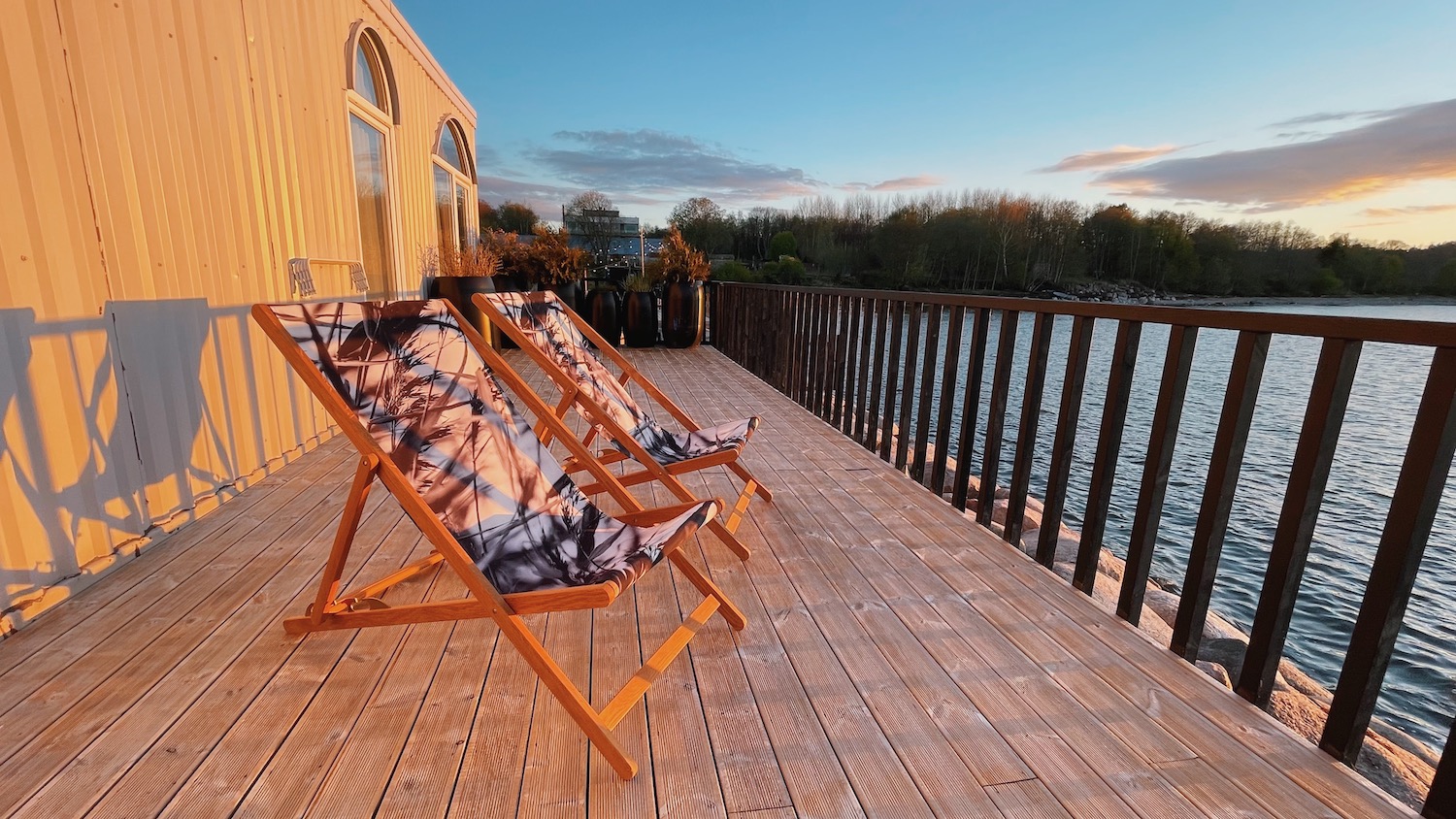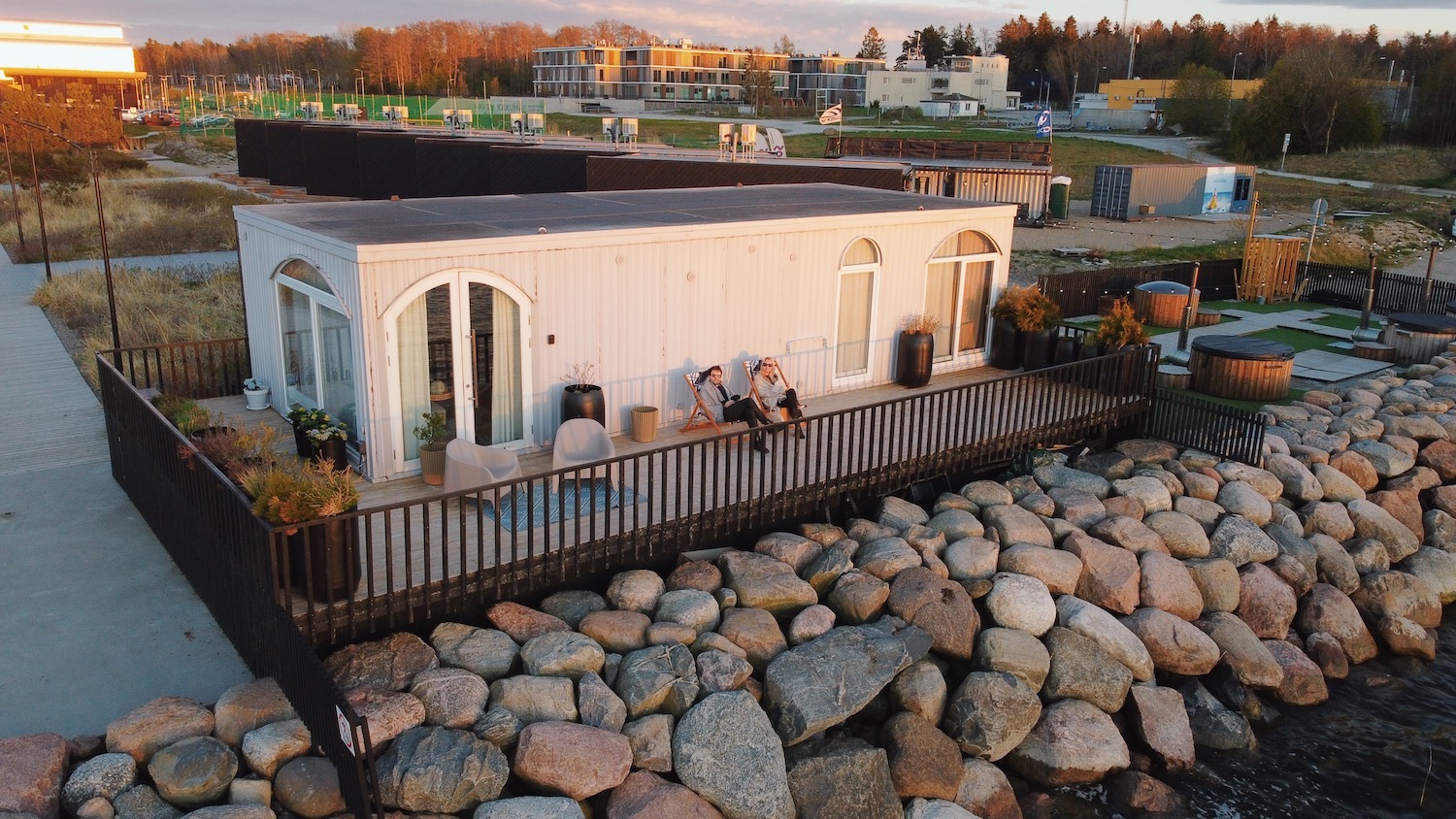 Honestly, this whole house is perfect for an Estonian summer vacation - the views that remind you of Medeterranean travels, a big spacious terrace for tanning and dining, a beach for a refreshing swim. Everything you might need is nearby. The peace and quiet. What more could one ask for?

And to everyone looking for an idea for a romantic date/getaway - this is it. Combine a lovely dinner at the Puri restaurant with a scenic walk at the seaside and then then cuddle up on Merekarp's terrace for a beautiful sunset.

Book Merekarp holiday home in HERE

See more of our travels in our Instagram!
Safe travels!
Liis and Ben