Cozy and family friendly Rosi holiday home in Ida-Viru county
We get asked quite often for holiday home recommendations for familys and so far we have not yet had a good answer to that as we usually prefer vacation homes in Estonia that are close to water - thus not so kid friendly.

But NOW we got a chance to visit theRosi holiday home that is both located on a cool spot and also cozy and safe for kids to run around and have good time. Rosi vacation home in Estonia is also a very good solution for team events or hackatons.Rosi puhkemaja is located in the Ida-Viru county, 'in the midst of adventures' as they like to say.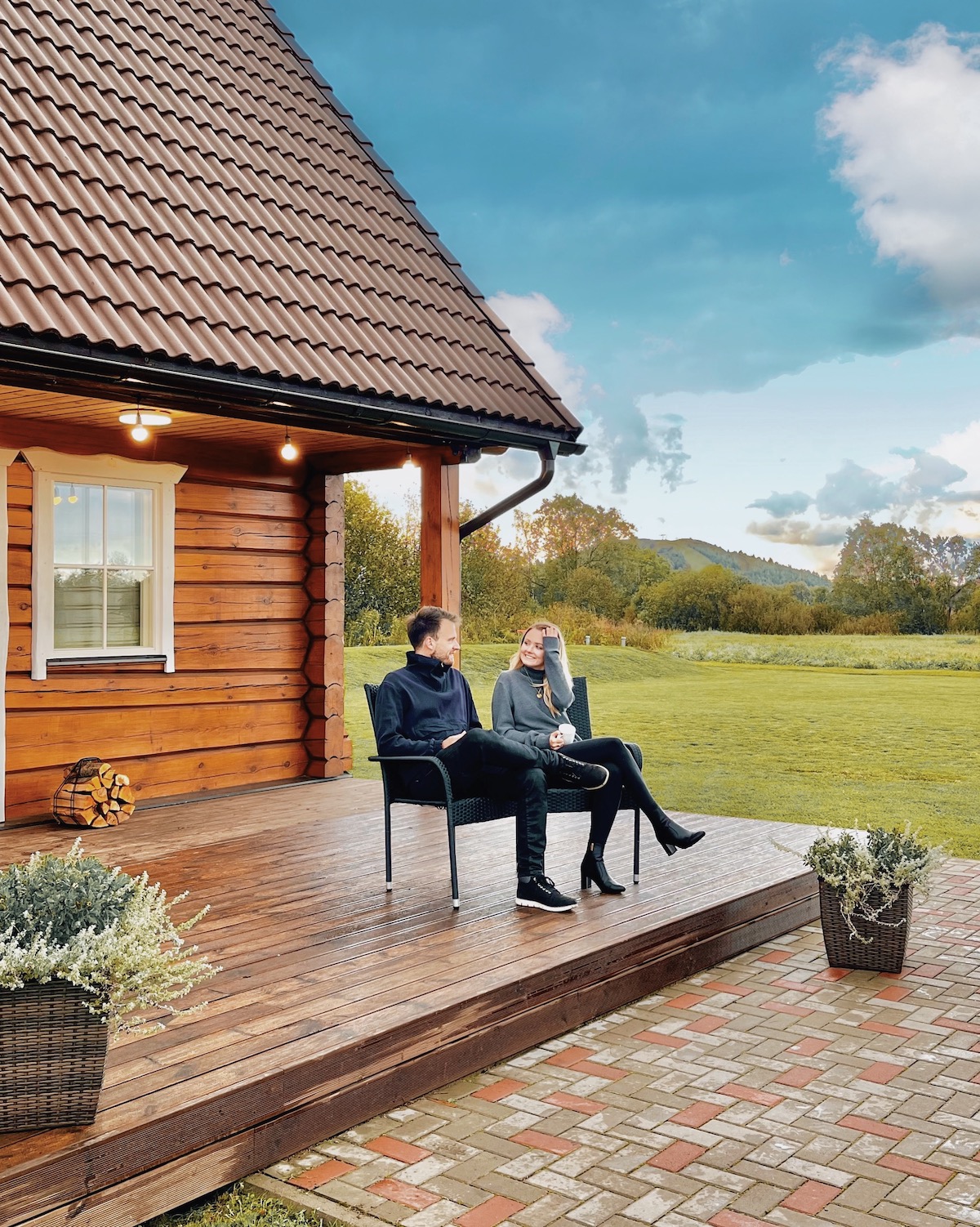 Rosi holiday home is only 1km away from the famous Kiviōli family adventure park (a must visit place during the winter season!) and 10km away fromAidu ja Aidu Water Park, so this holiday home is also a good choice for those who prefer an active lifestyle even when on holidays.The owner of Rosi holiday home also offers boat hikes and water skiing tours, so definitely ask about these when booking this place! ;)
The house itself is very clean, spacious and cozy. Rosi holiday home hasfour bedrooms, a big dining room with a small kitchen and a chimney, a proper sauna and also a hot tub outside next to a big terrace. We had some fun with the hot tub, to be completely honest. As it was a rather windy day, we held a competition on who will manage to light the fire under the tub - Margus and Maiken won! :D

After that we spent couple of hours adding more fire wood and as usual with these barrel hot tubs, the water gets hot on the top and remains cool in the bottom, so we also needed to go and stir the water every now and then. Initially we couldn't really find anything to stir with, but Ben came to the rescue. With a plate. So you can imagine all four of us around the barrel trying to stir the water with a plate and a broom stick.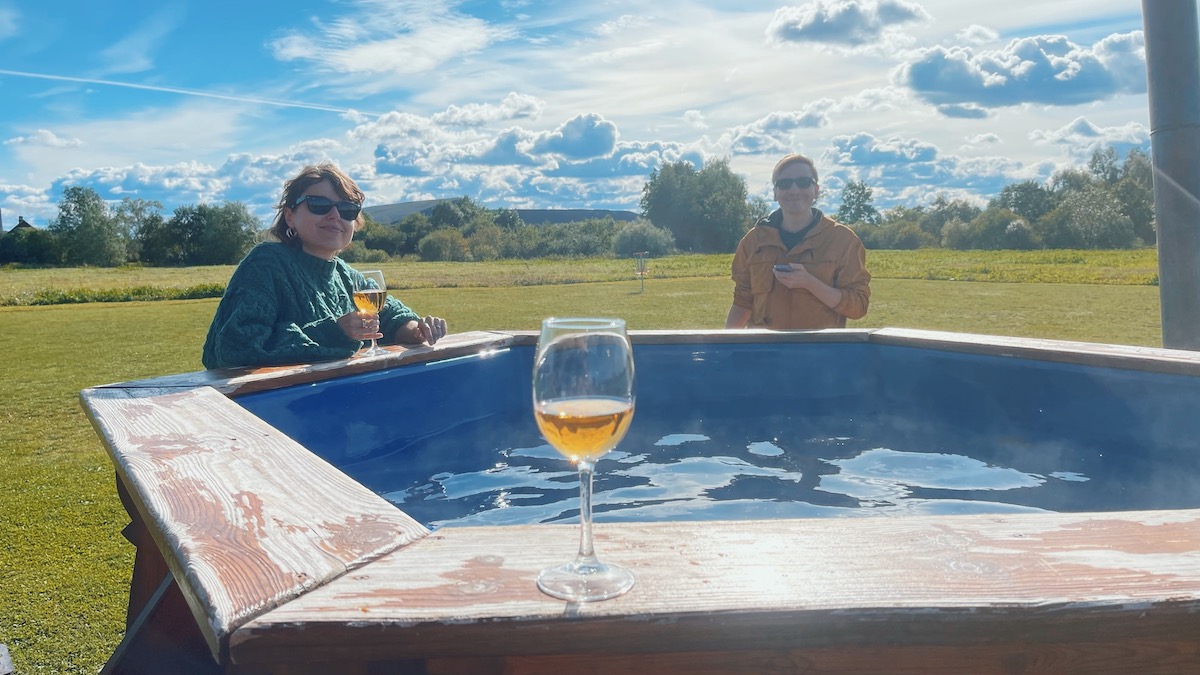 To speed things up, I started adding fire wood more often and at one point the water seemed finally hot enough. As we had just gathered around the tub, we all fell silent while holding back the laughter. It was now TOO hot. but we managed! It just took some wood, plates, brooms, cold water and (just for a laugh) some ice-cubes.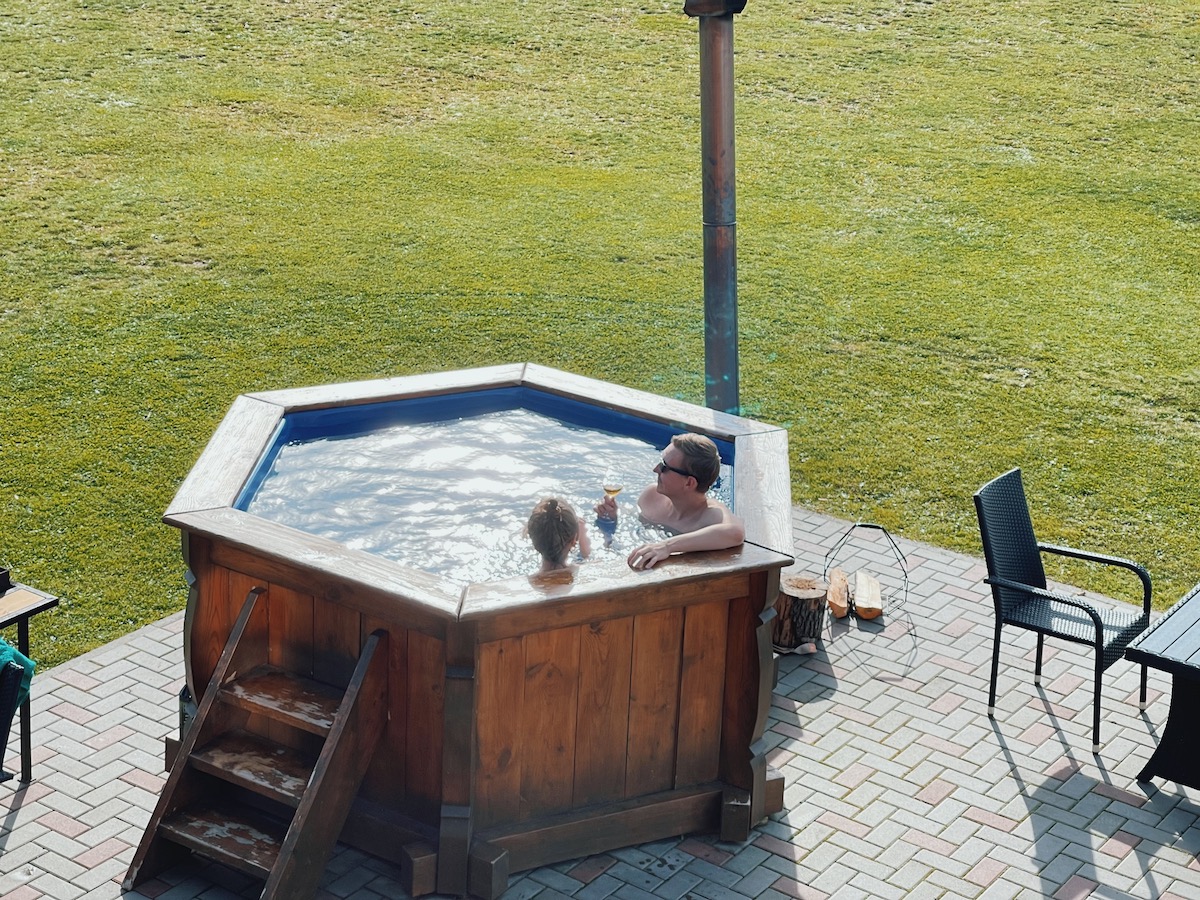 By the way, there is also a volleyball field and discgold course next to the house ;)

Like mentioned before, the bedrooms are nicely spacious andcan accommodate up to 10 people, but with the two additional sofas that can be opened, you can make room for more, if your group of friends or family is not so picky :)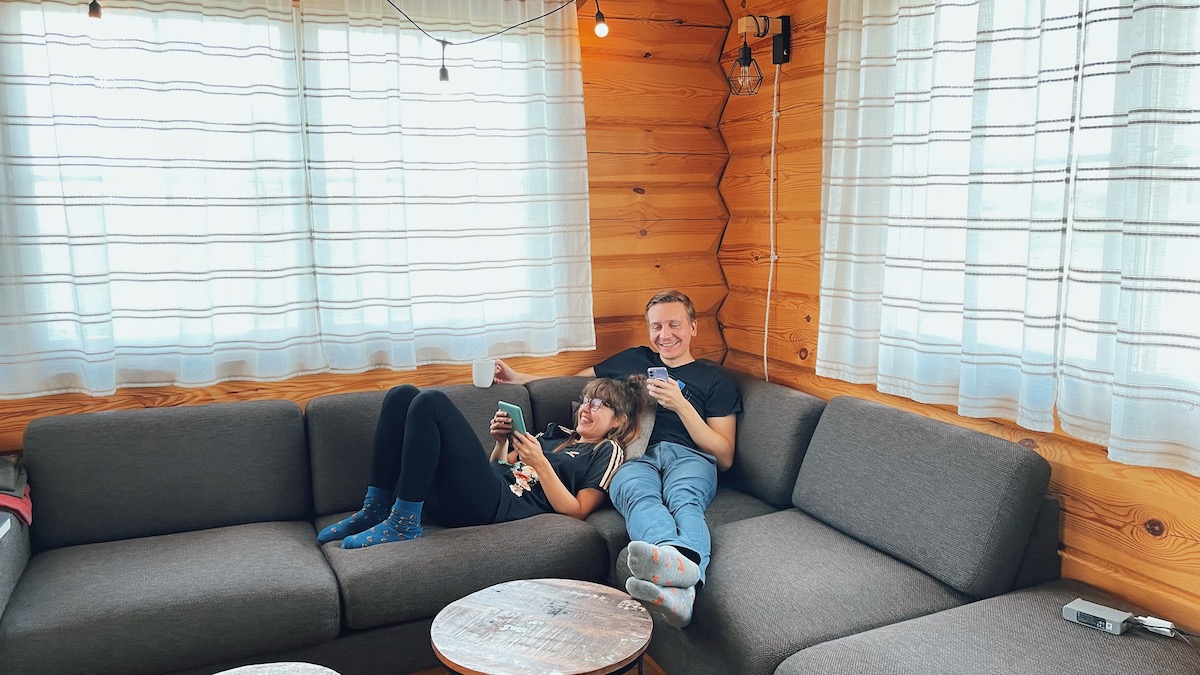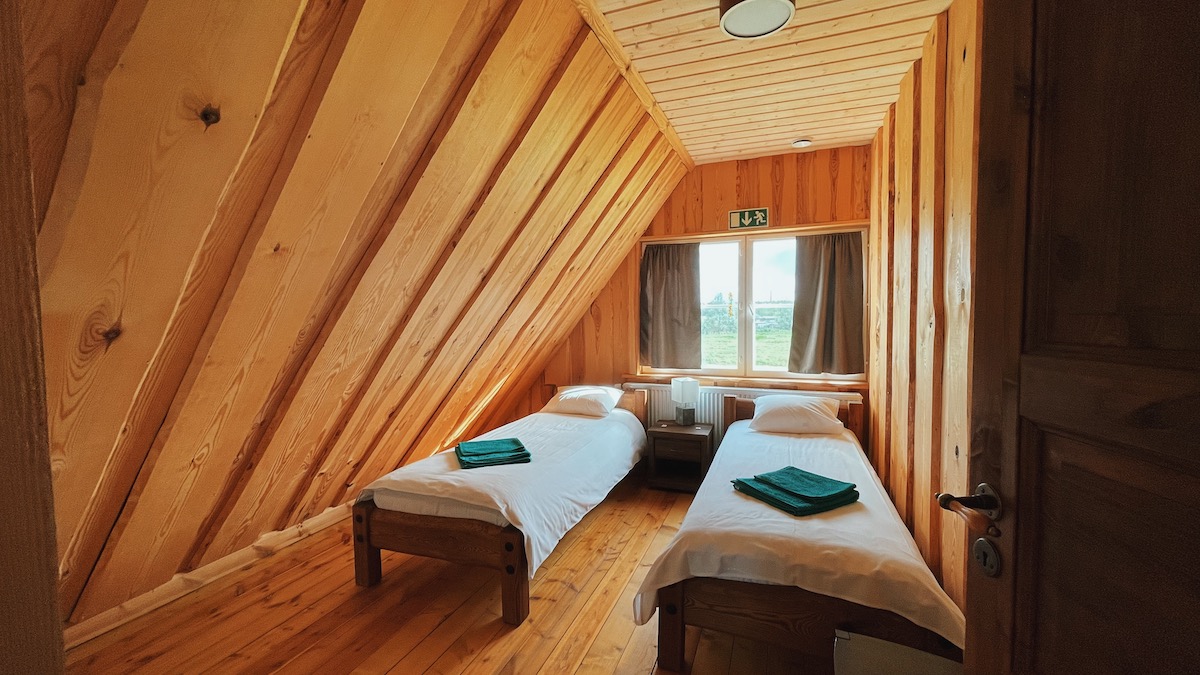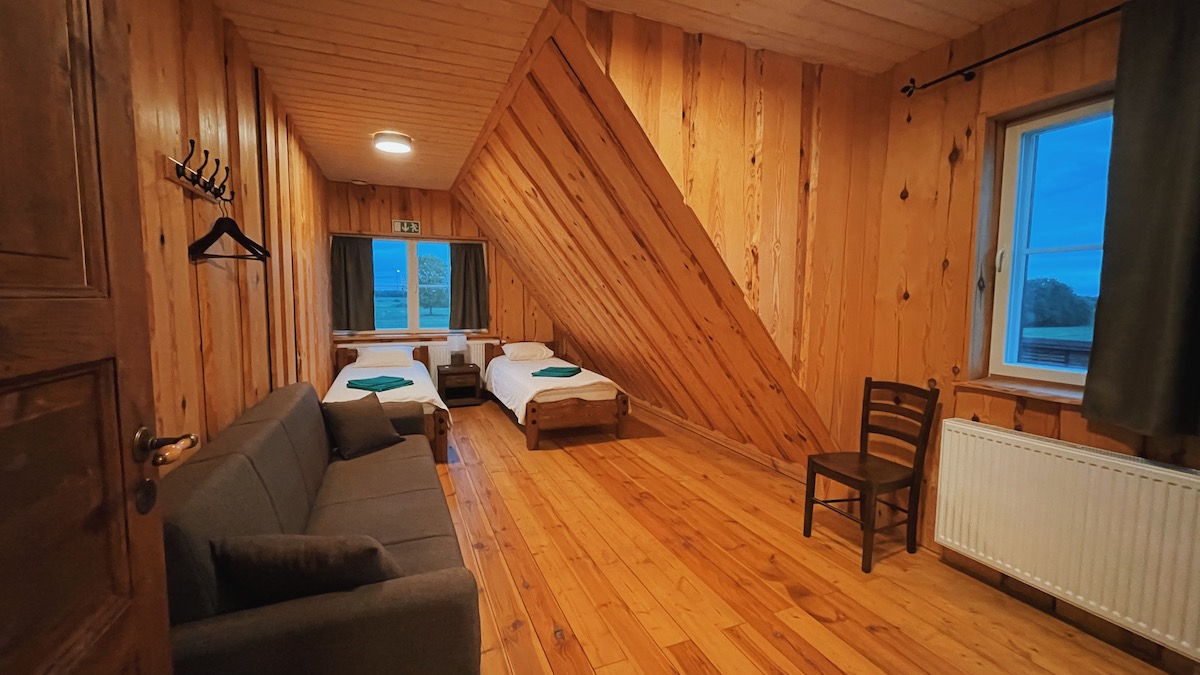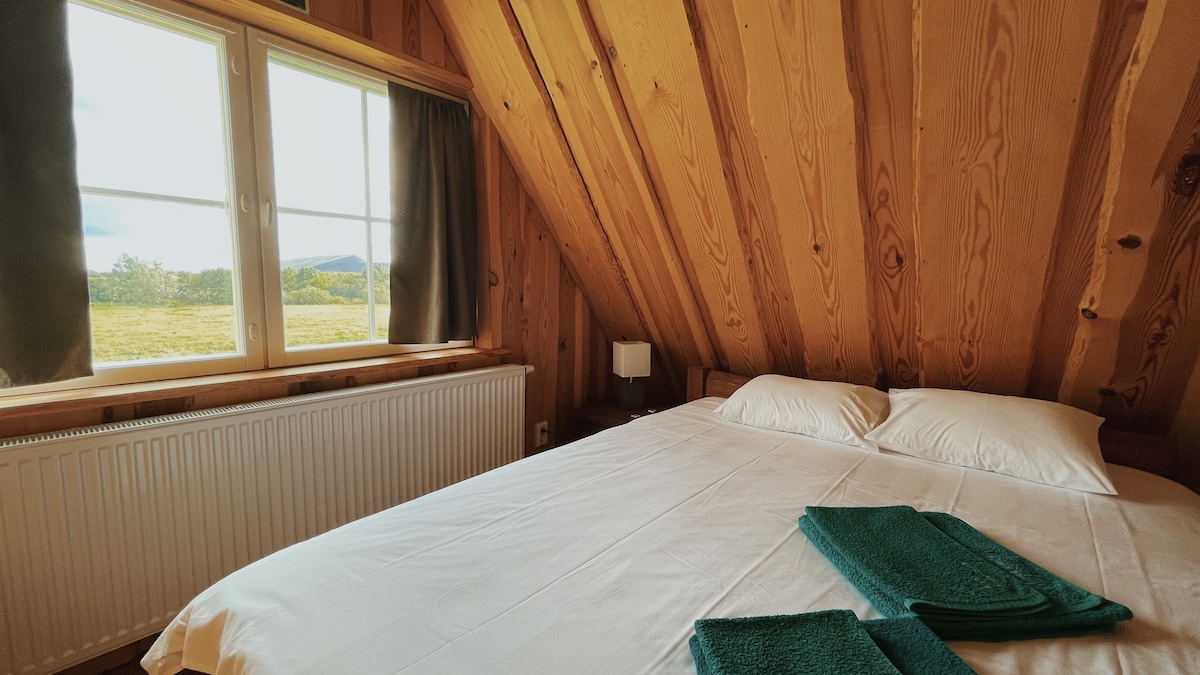 From several windows you can get a glimpre of theash mountains that are very specific for Ida-Viru county: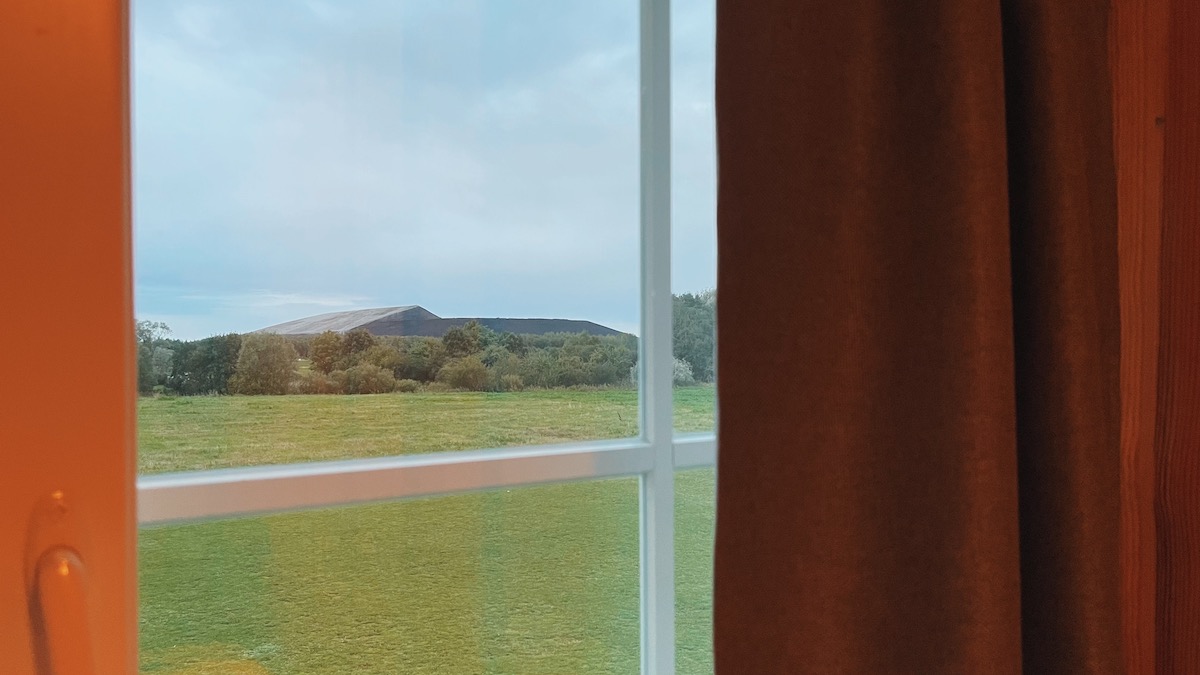 There's a shower room and a toilet on each floor, which makes this holiday home even more comfortable for bigger groups.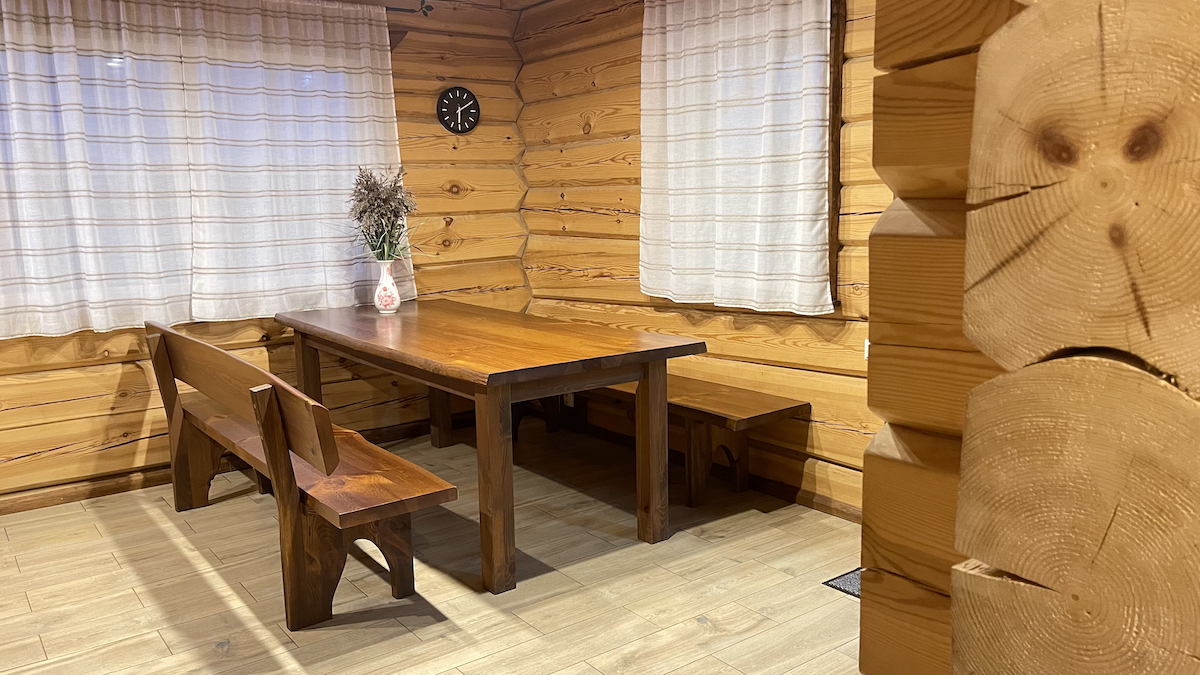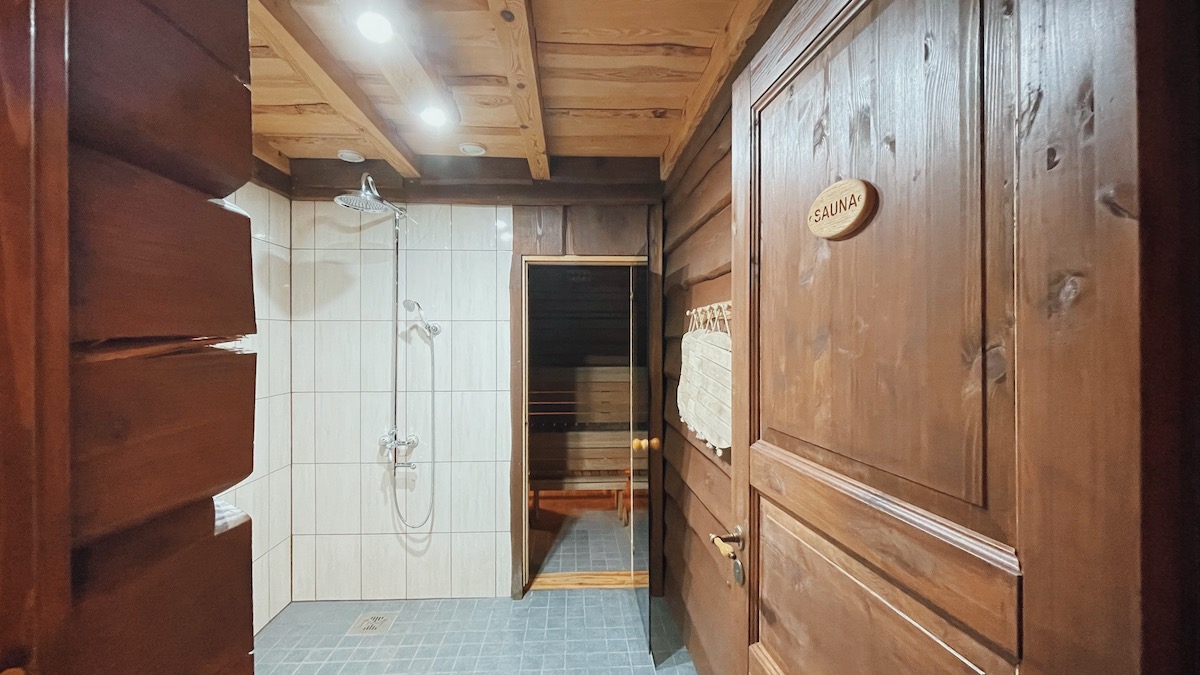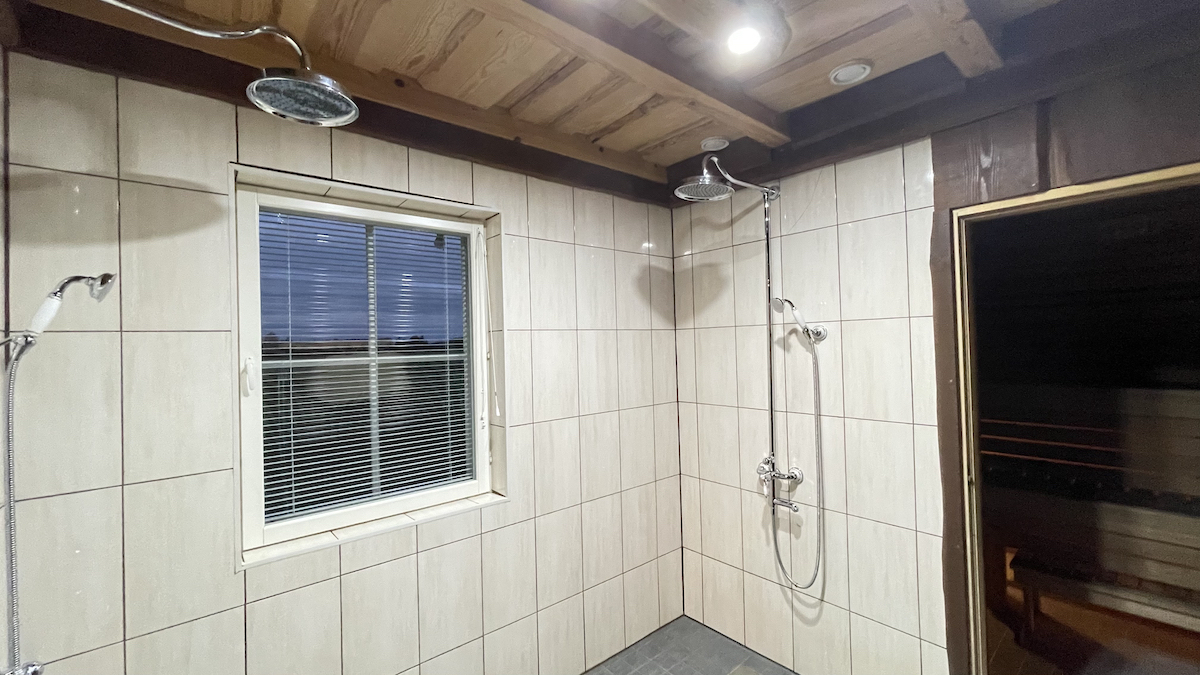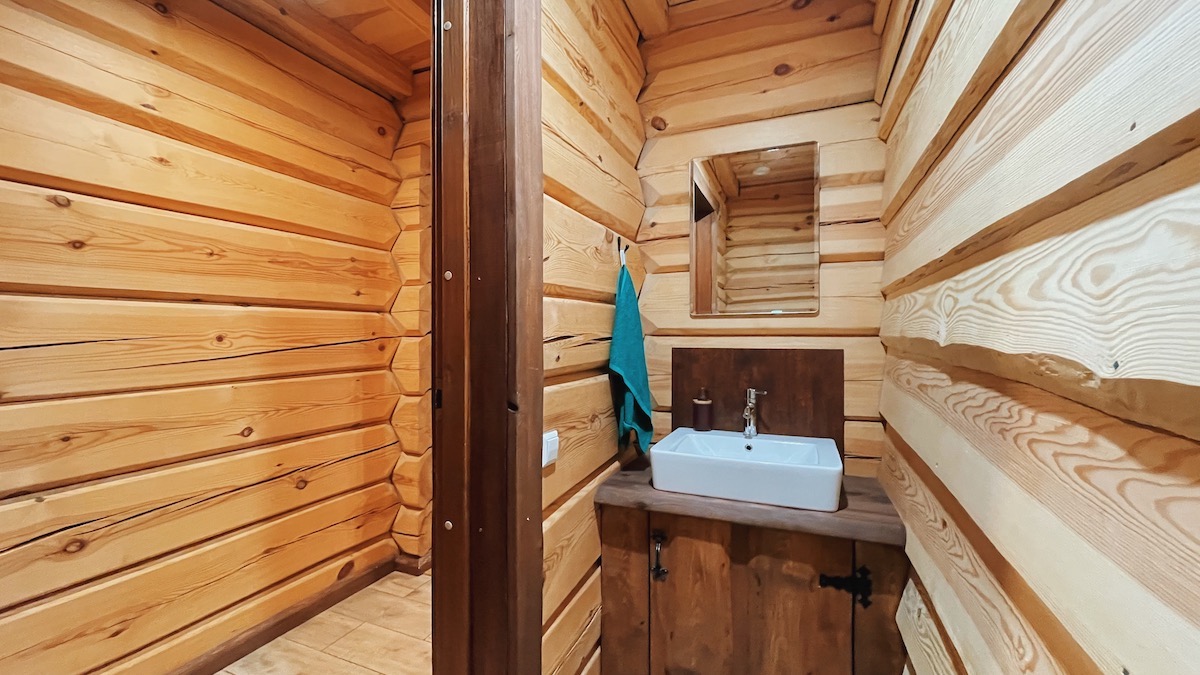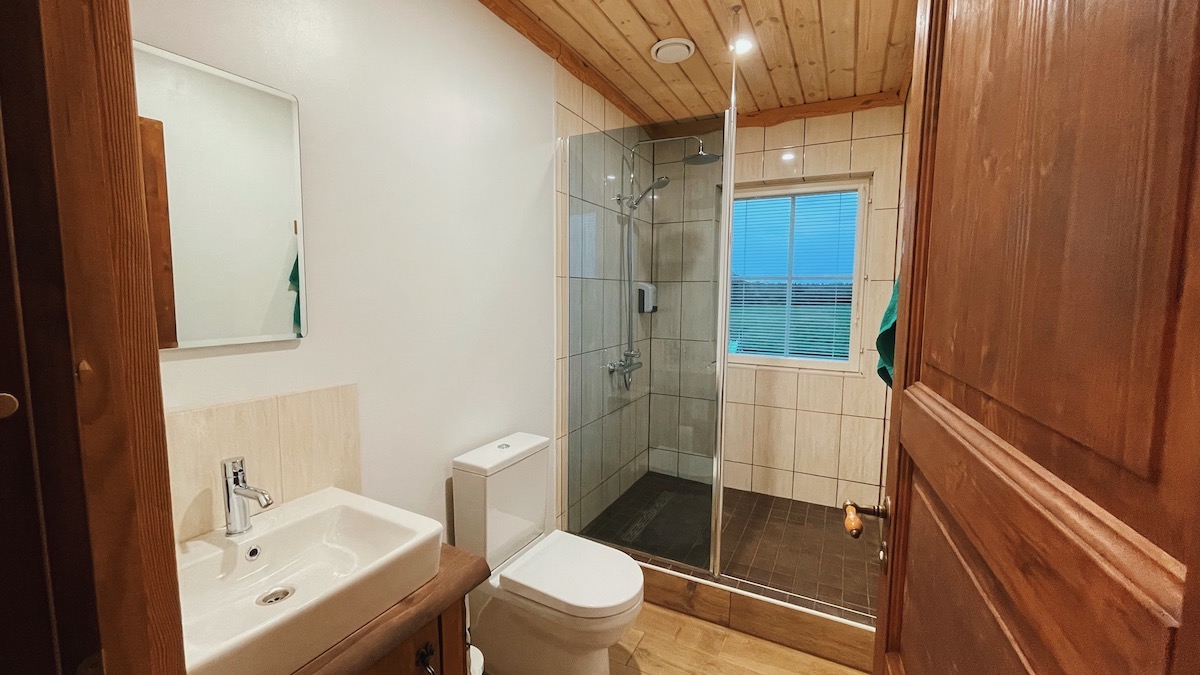 Outside you will also find a decent barbeque grill next to the hot tub, but since we were experiencing all four seasons during our stay, we decided to rather use the oven in the kitchen and no regrets.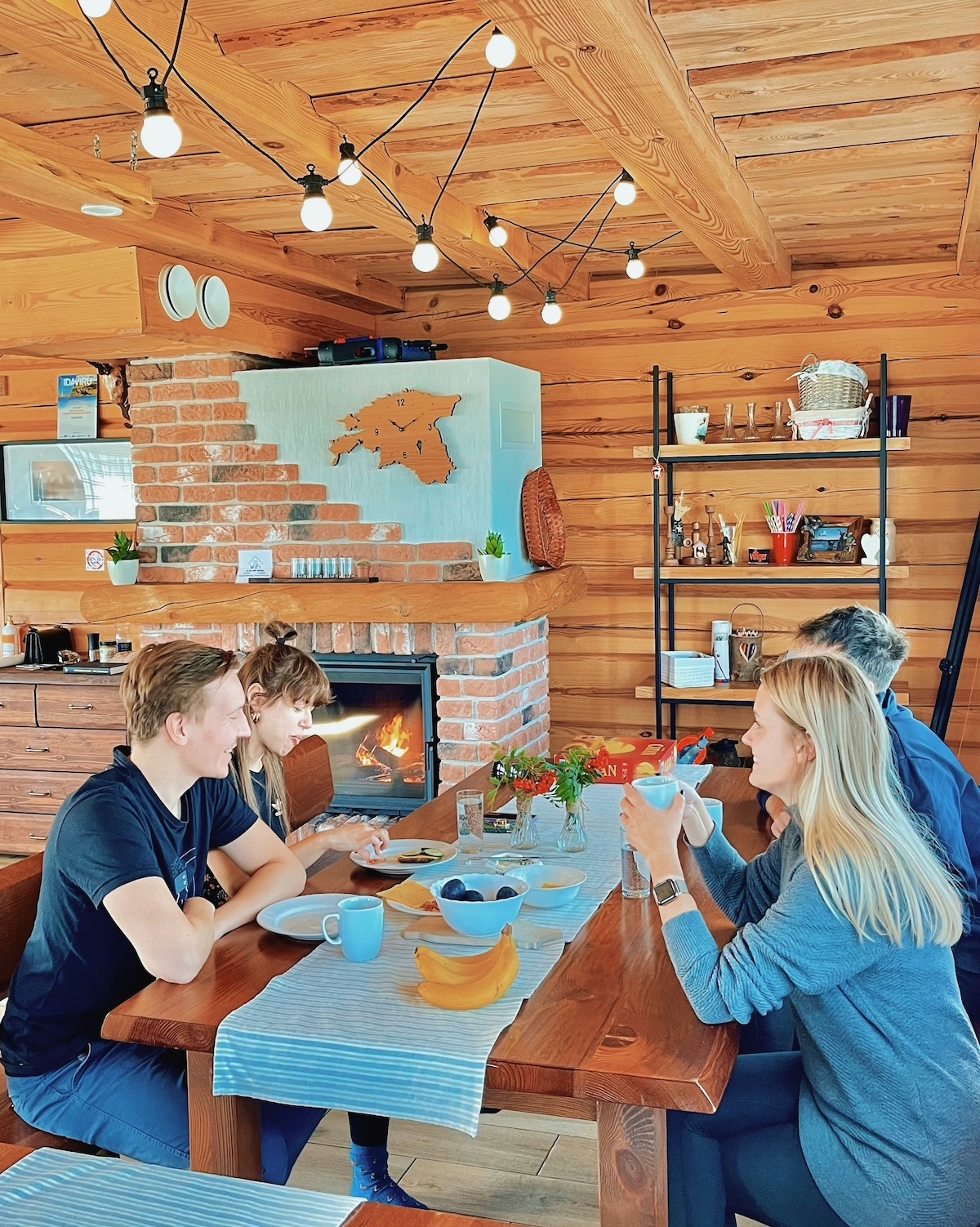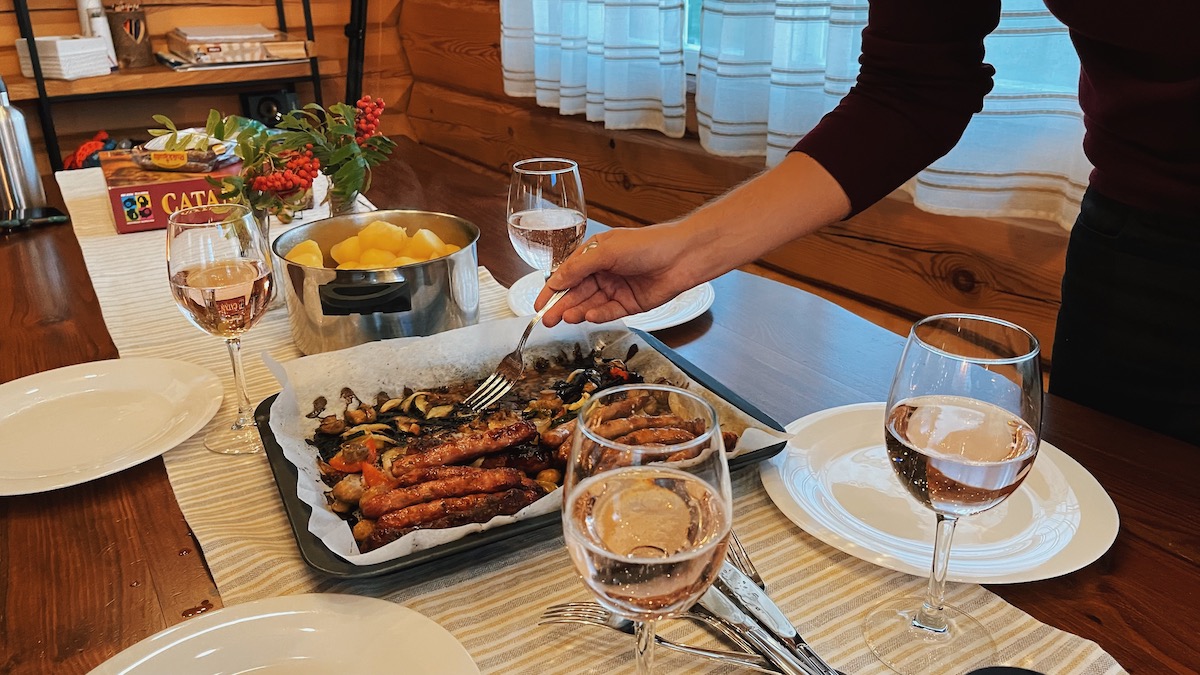 Honestly, it was really fun to get together and cook like that, having a cozy chimney and a chill music in the background. Almost felt like Christmas. We really should make this time of gatherings a normality. So put together your group of friends or family and start planning! Even if it's three months prior ;)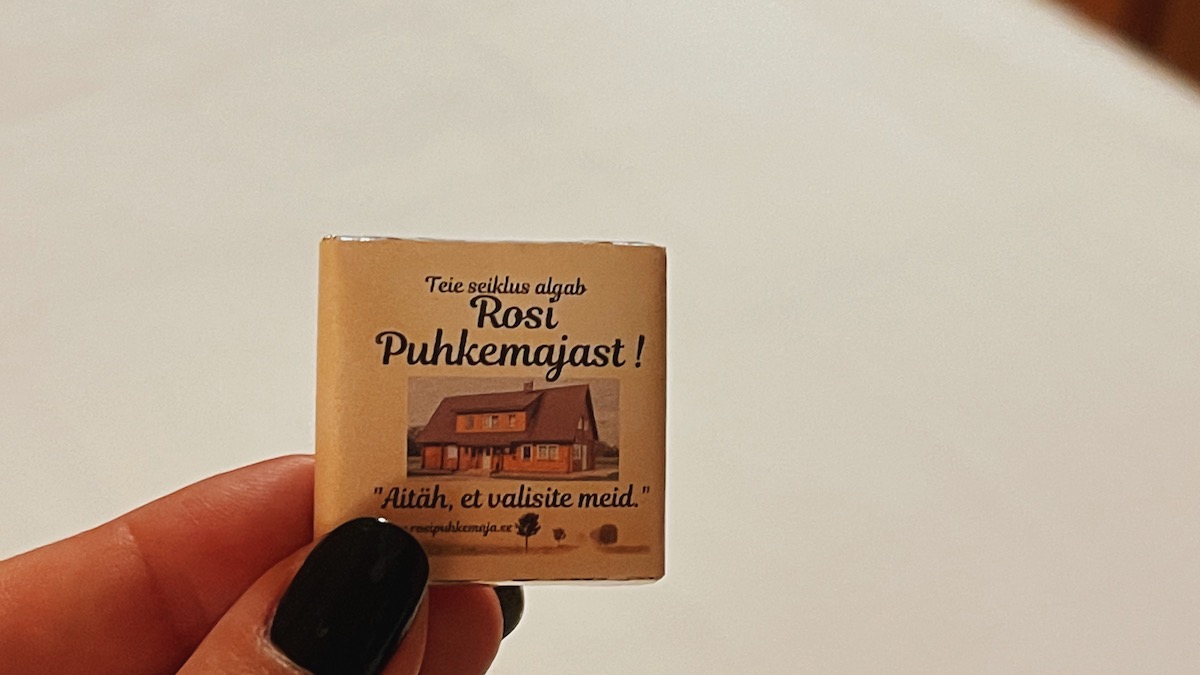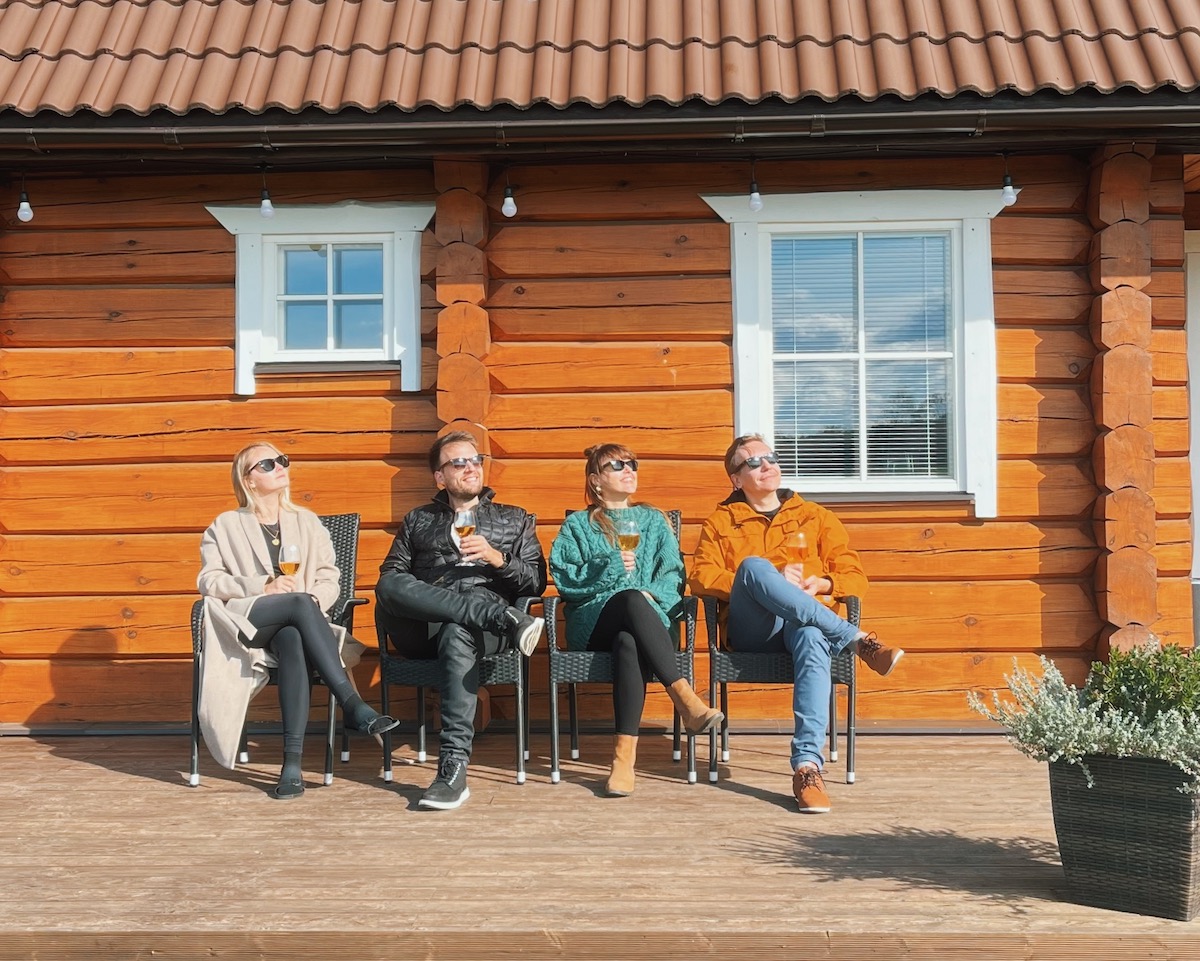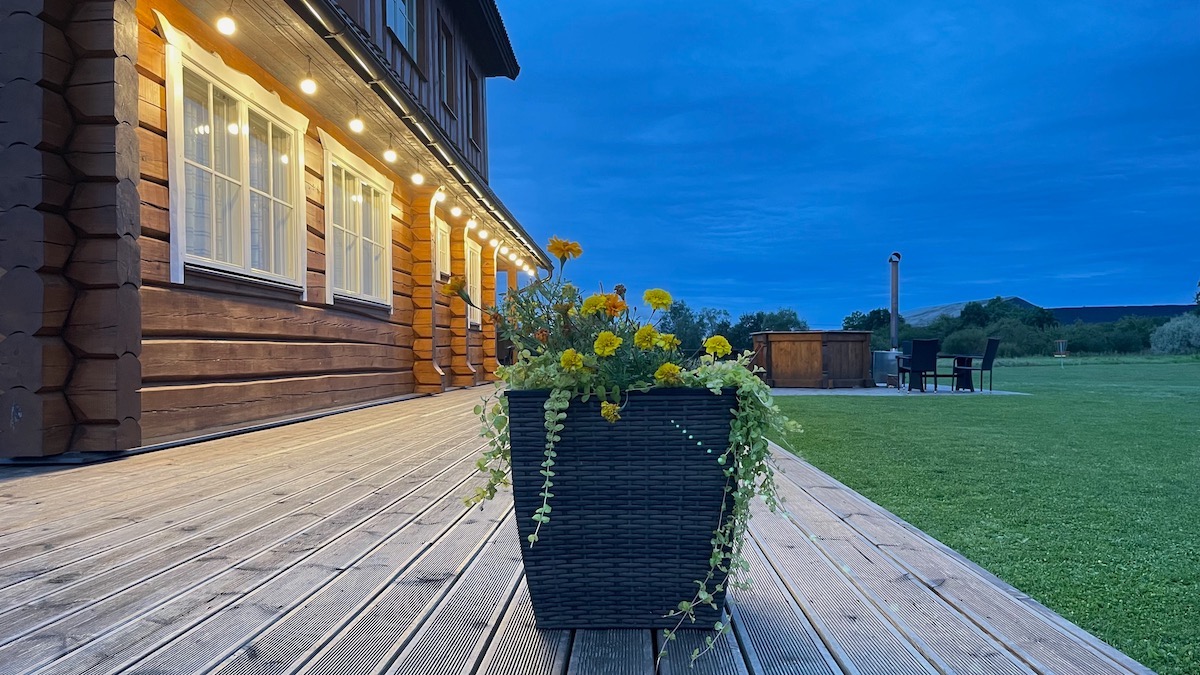 Rosi holiday home was really a pleasant surprise with its open space and cozyness - you can use the space to be social, have a nice lunch or dinner together and then curl up with a book for some much deserved me time. And when you get tired of staying inside or having a sauna, you can go explore around the area!

Ida-Viru county really deserves more attention and guests!

Book your stay inHERE

See more of our stay in ourInstagram!
Safe travels!
Liis and Ben