The perfect place for celebrations - Junsi Holiday Center
Already a half an hour before our arrivalt to the Junsi Holiday Center we both noticed that the surroundings had gotten more and more beautiful, so when we were only 10 minutes away from the destinations, we decided to have a small stop and just enjoy the beautiful Estonian September evening in the middle of the fields.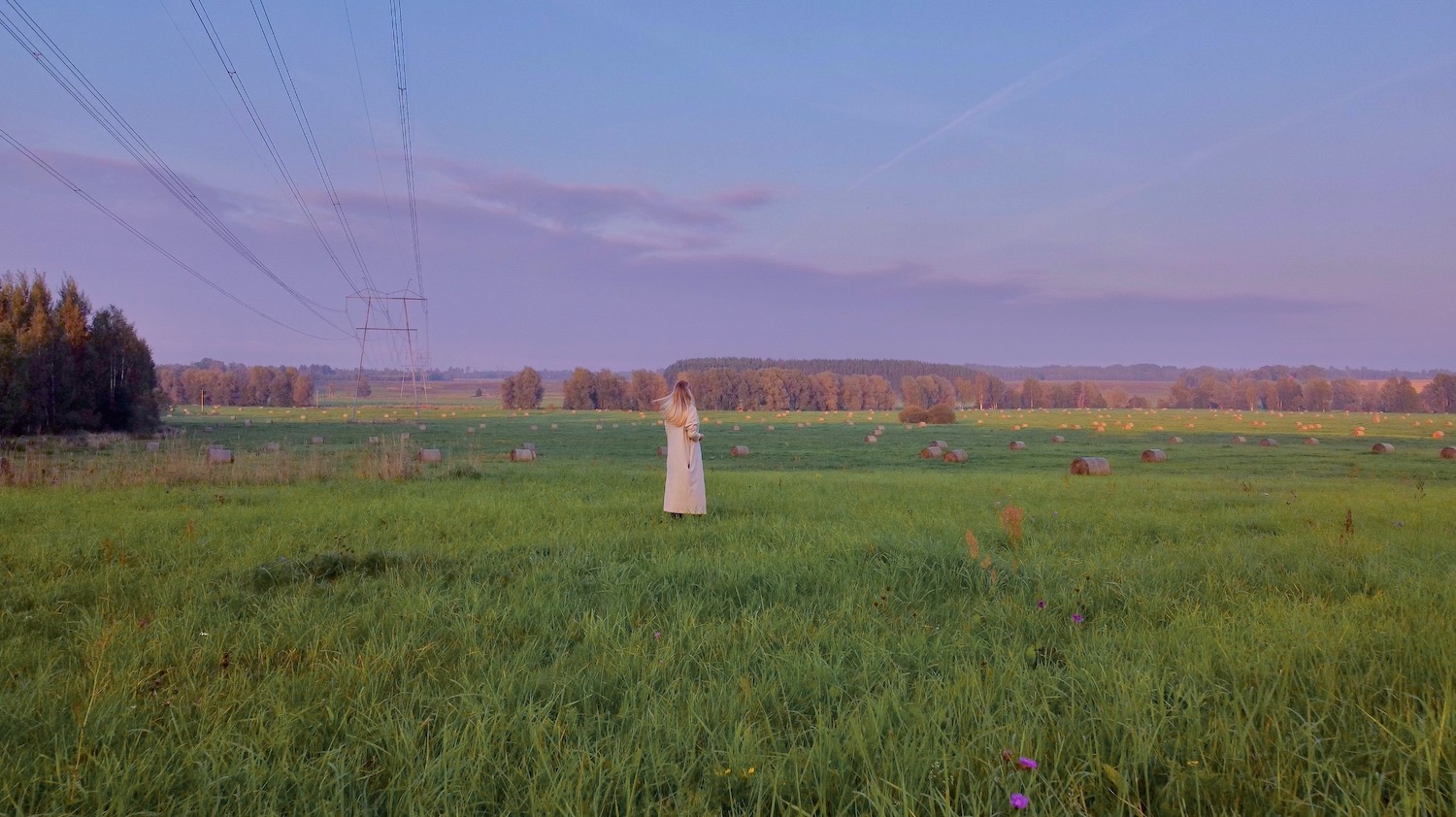 Junsi Holiday Center in Viljandi County is a perfect place for hosting a team event, a good old birthday party or even a private wedding party. The hosts are very flexible and helpful when it comes to planning, so you can count on them when you need help with the decorations, catering, entertainment - sounds perfect, right?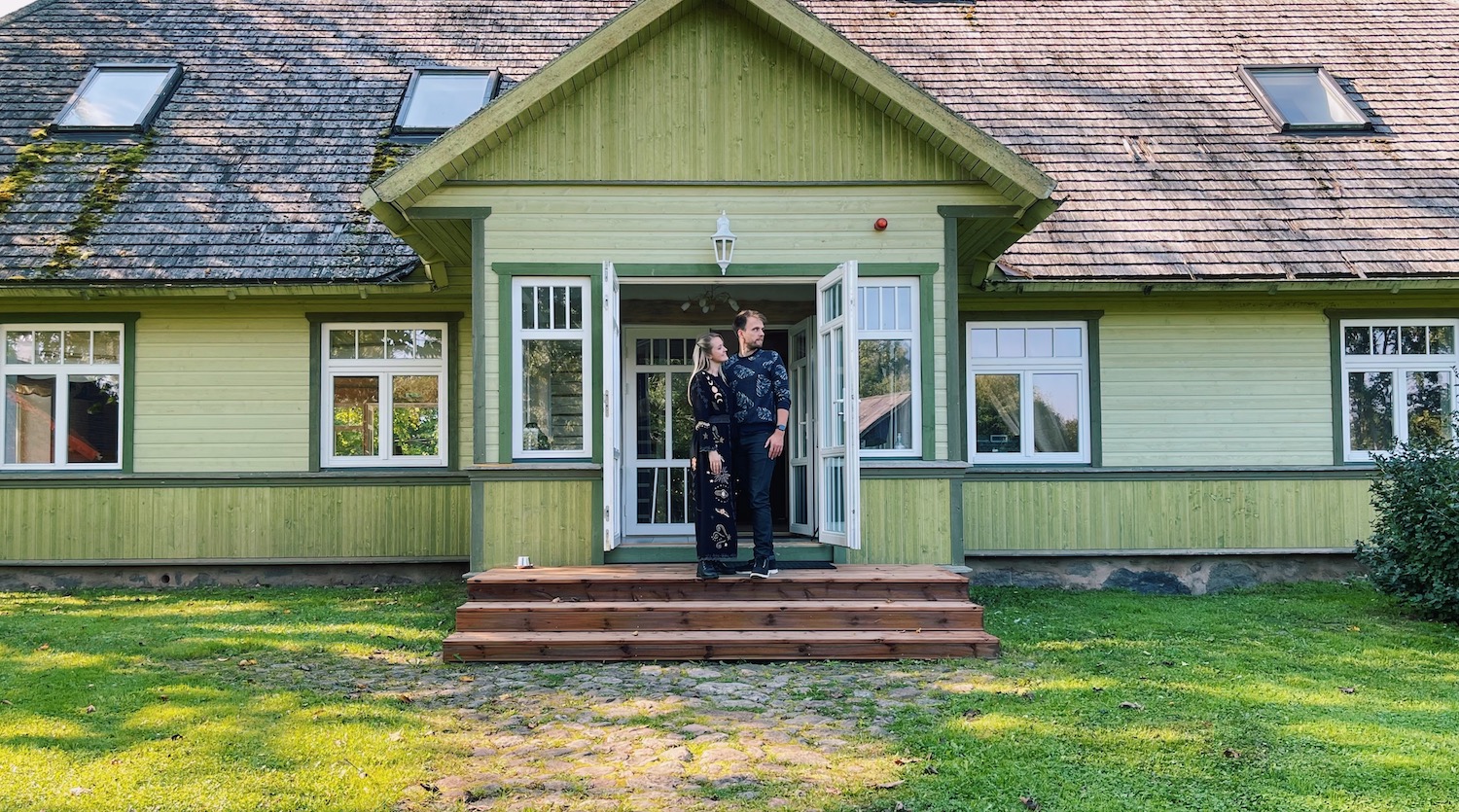 The light green house is the heart of the Junsi holiday center and also the house we stayed at. On the first floor you will find a nice cozy yet spacious (40m2) room with a chimney as well as a bar (why not have someone over the mix cocktails at your next event?) and a big kitchen that is perfect for catering.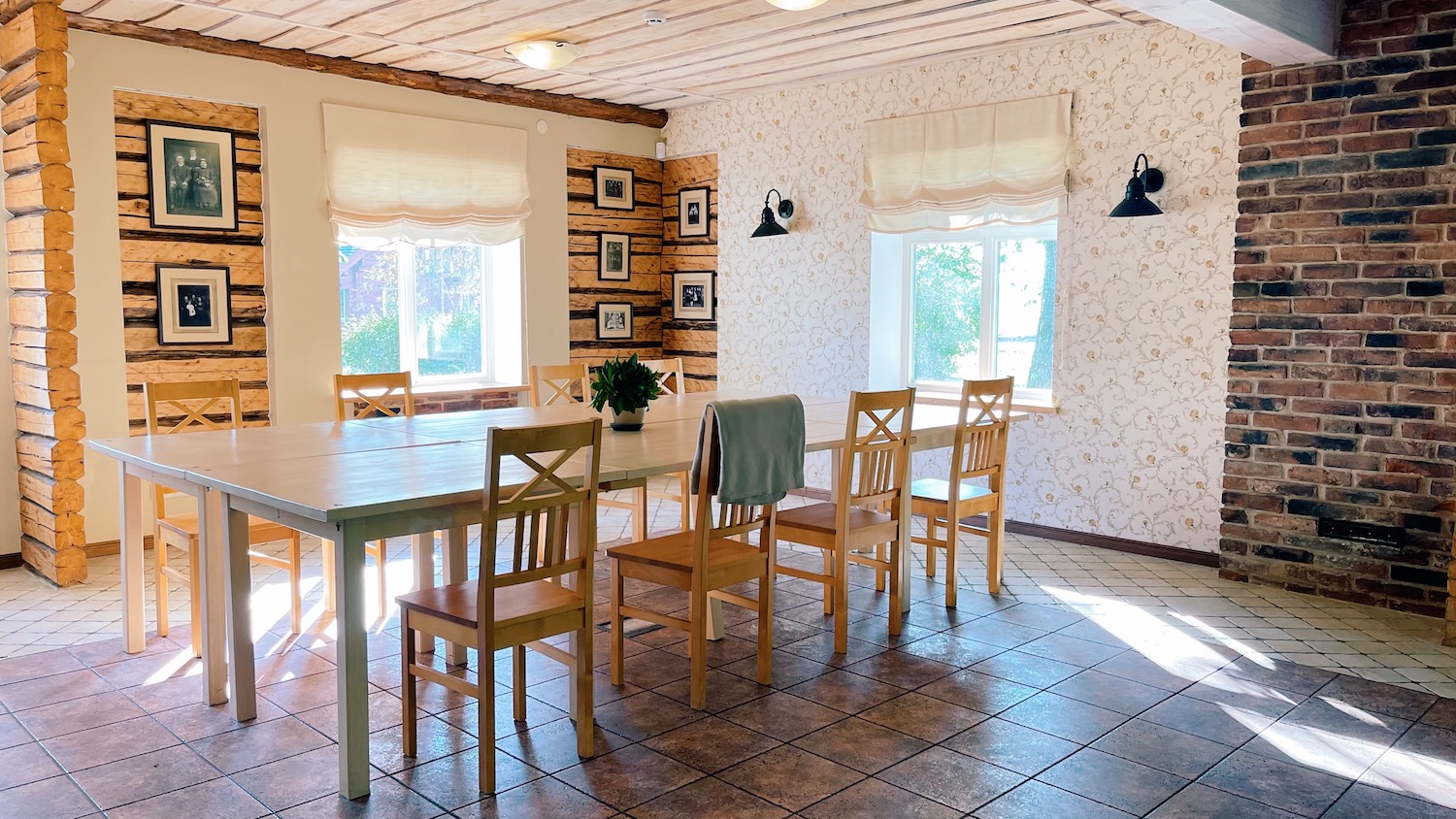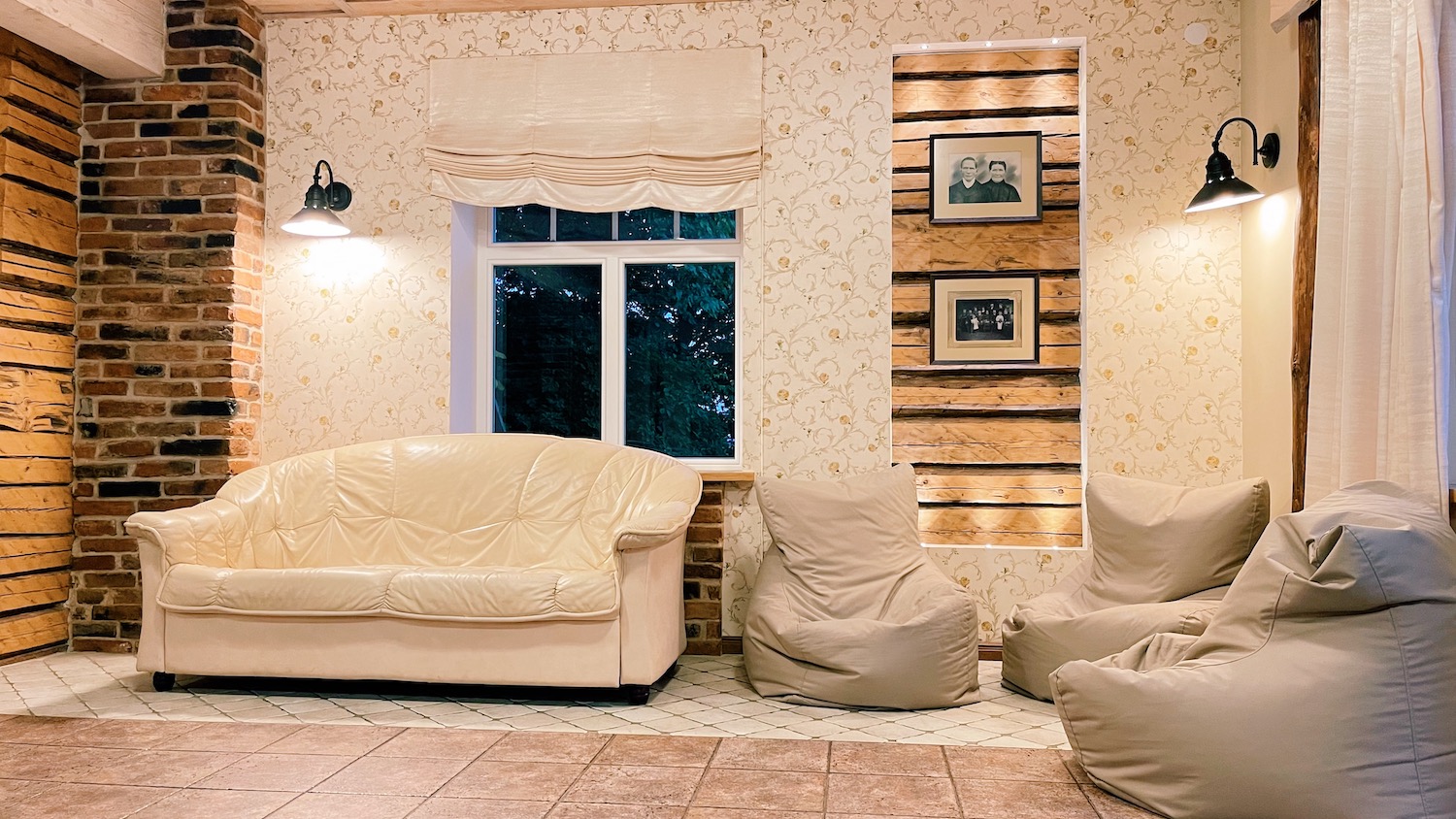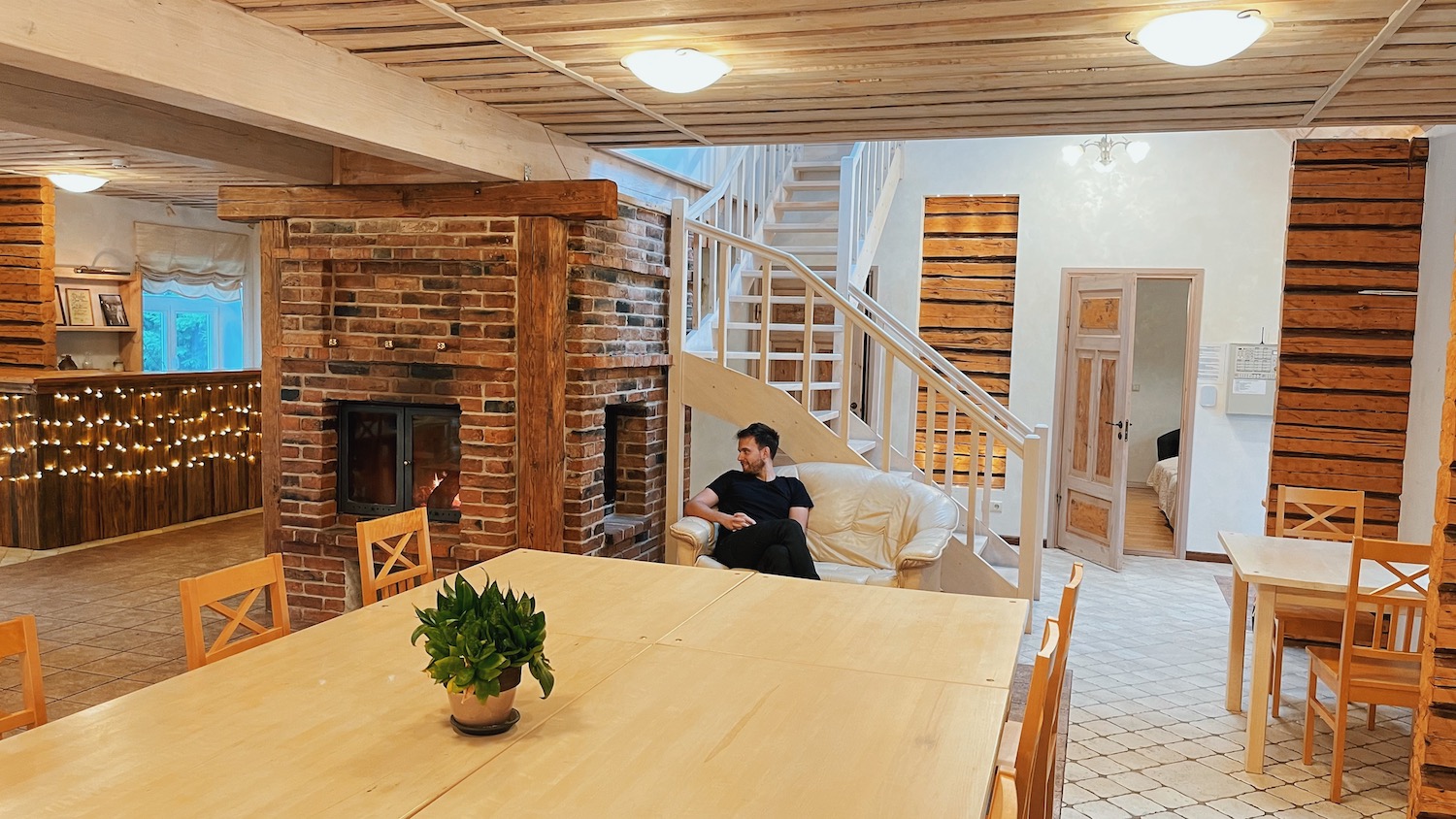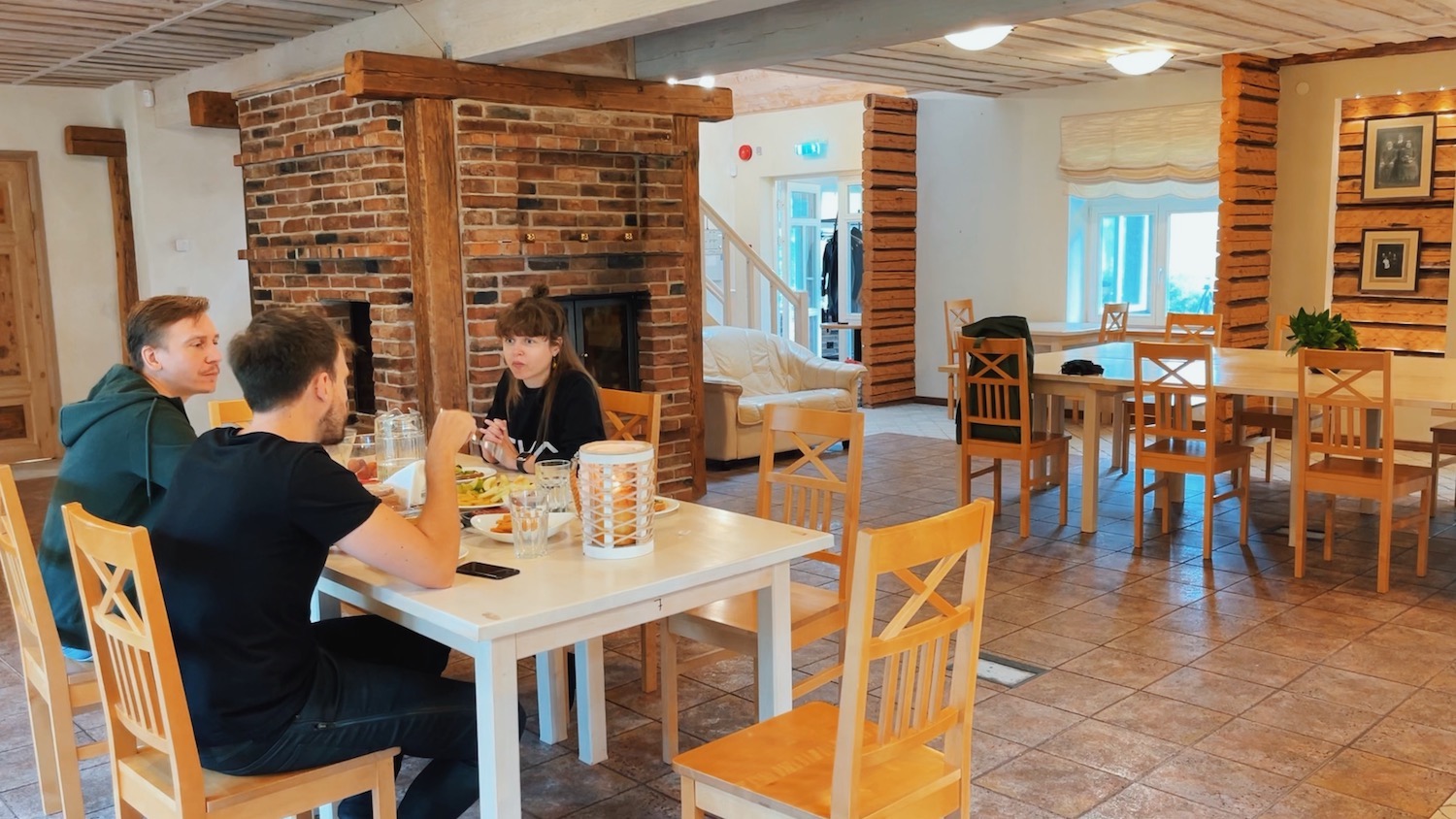 On the other side of the building there is a wide terrace with a dining table where we also decided to have our dinner at. Who knows when we will get the next chance to dine outside again?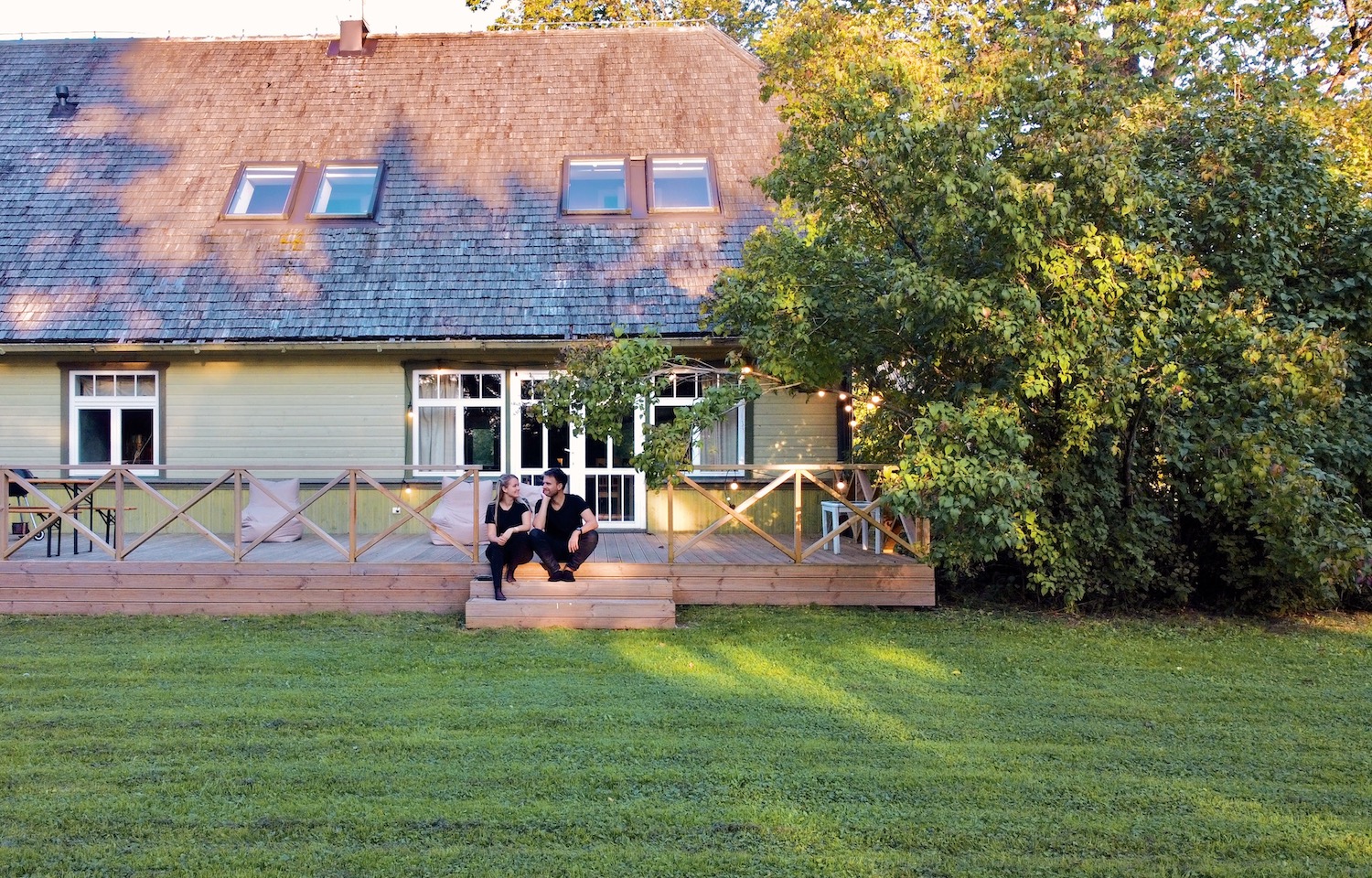 Margus told us that usually there is a higher chance to see falling starts in August, but perhaps it is not too late yet and we still might see some, as the sky was really clear that evening. Say no more - we turned off all the lights at the house and laid down on the grass to stargaze.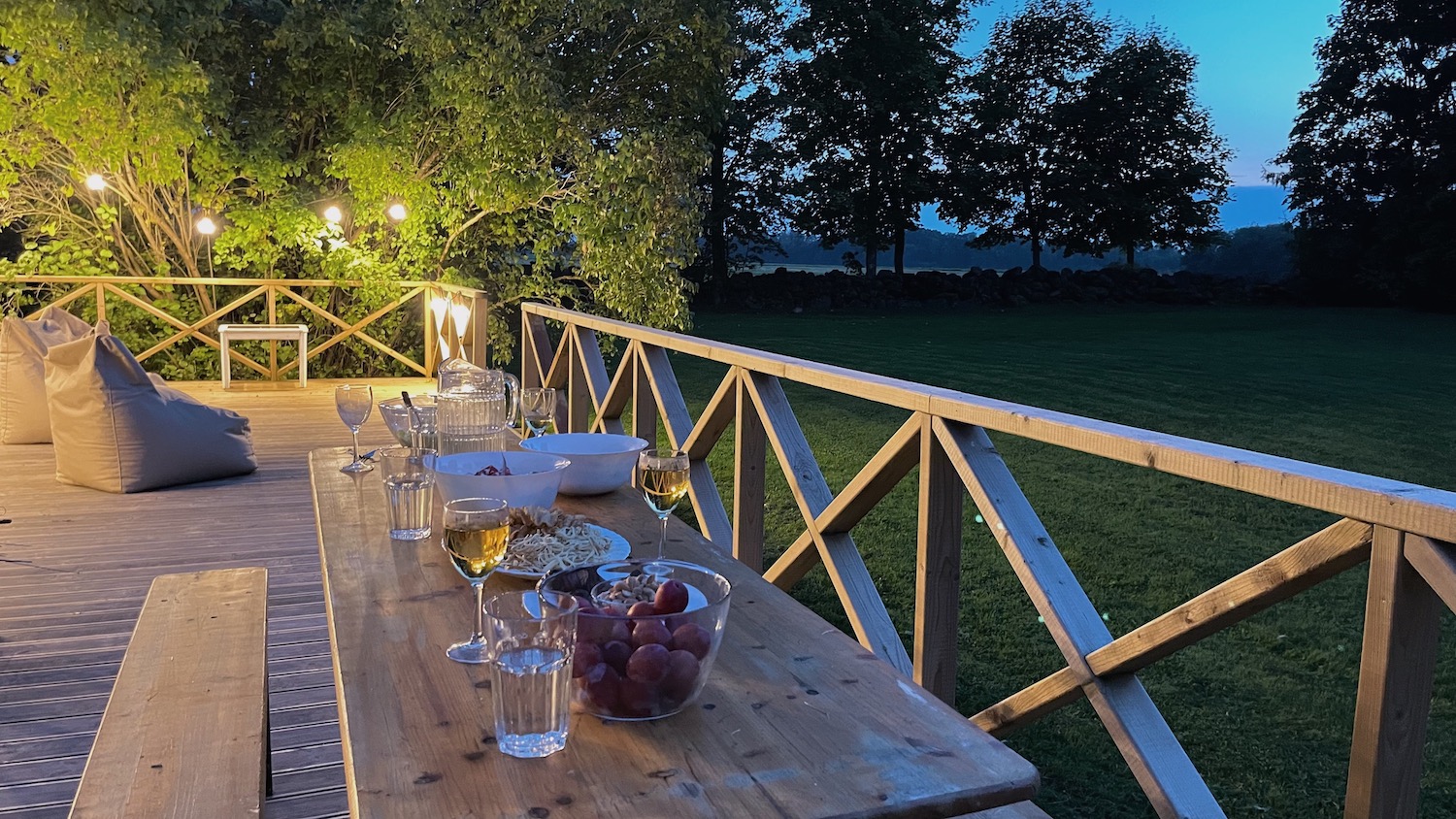 And it was completely worth it as we all got to see some falling stars. I'm pretty sure this will now become a new habit of ours.

This main house at the Junsi Holiday Center can accommodate up to 16 people - there are 7 bedrooms - five out of them are meant for two people with two separate beds, one is a room for two with a double bed and one room is family room - fits three people.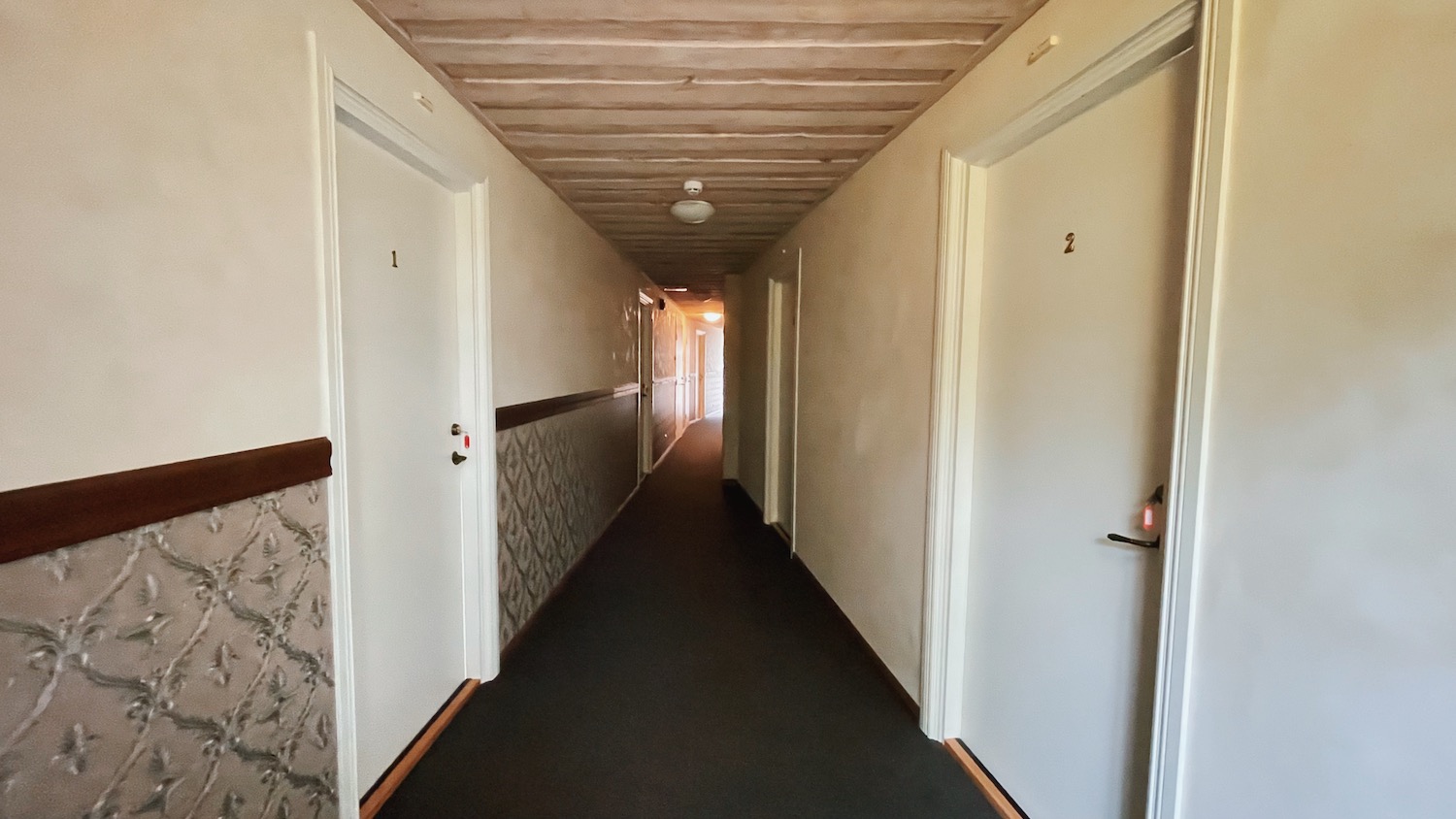 By the way, you can lock all of the rooms and they are rather sound proof, so you can have you beauty sleep even with a party going on downstairs.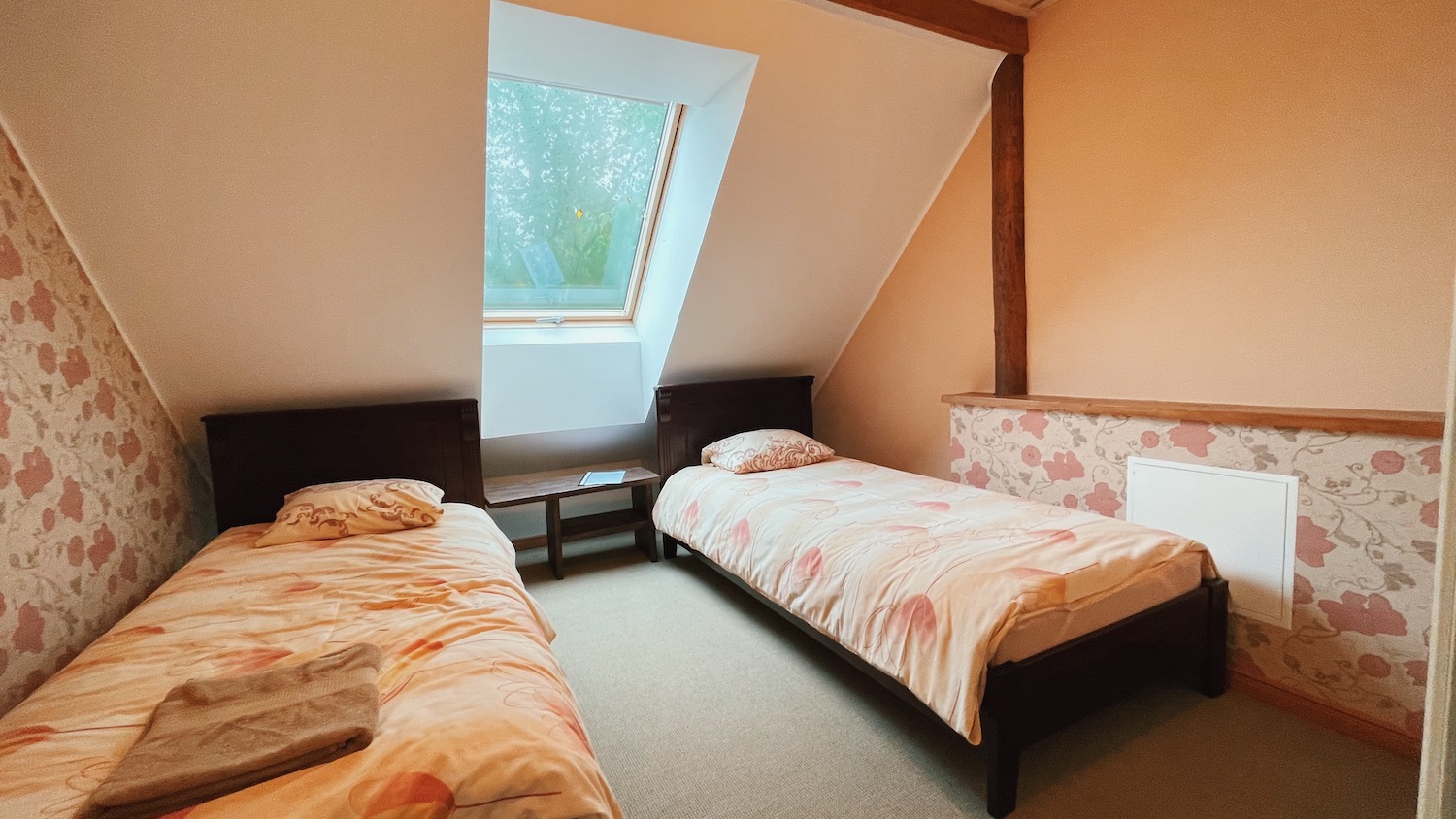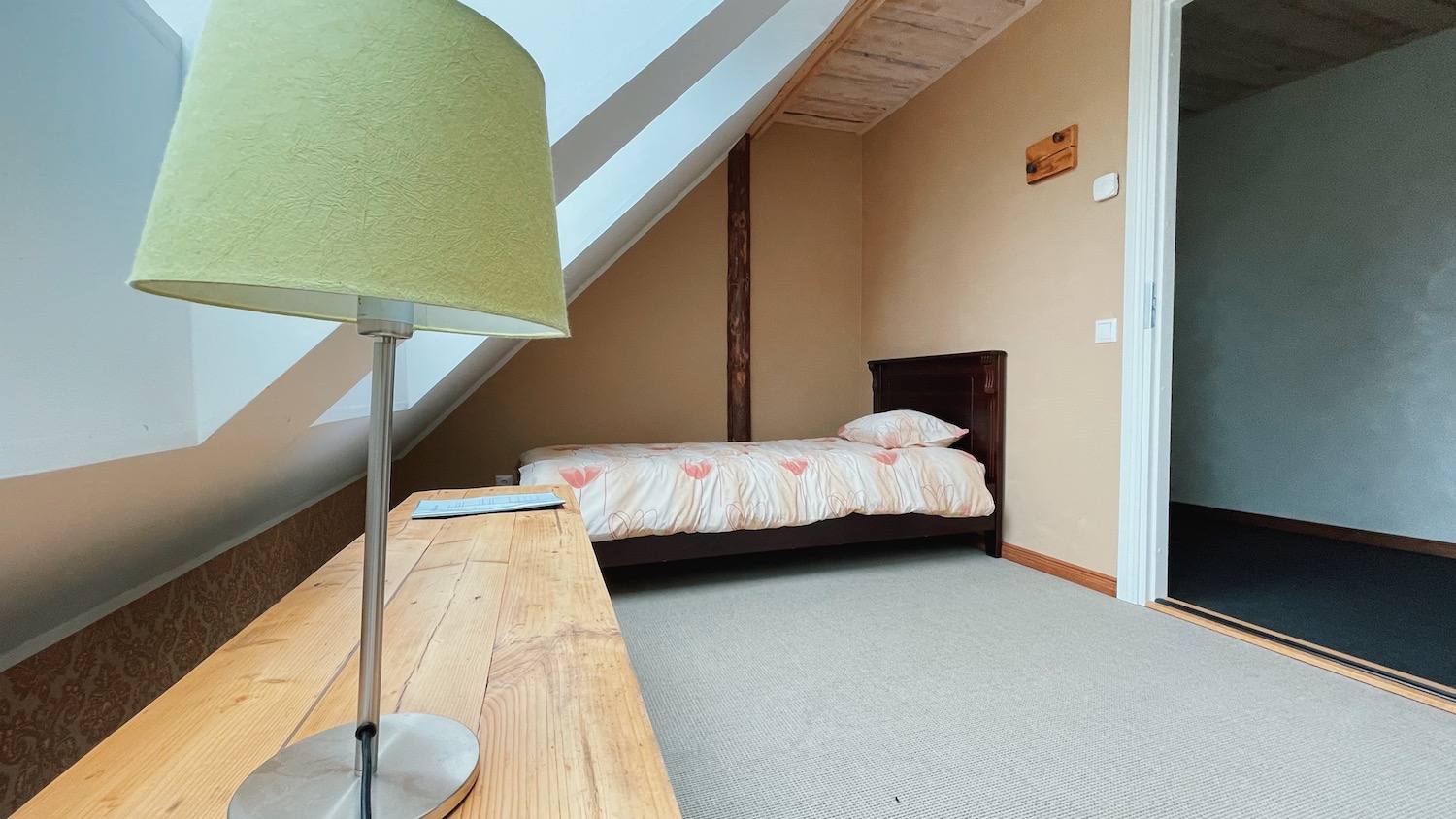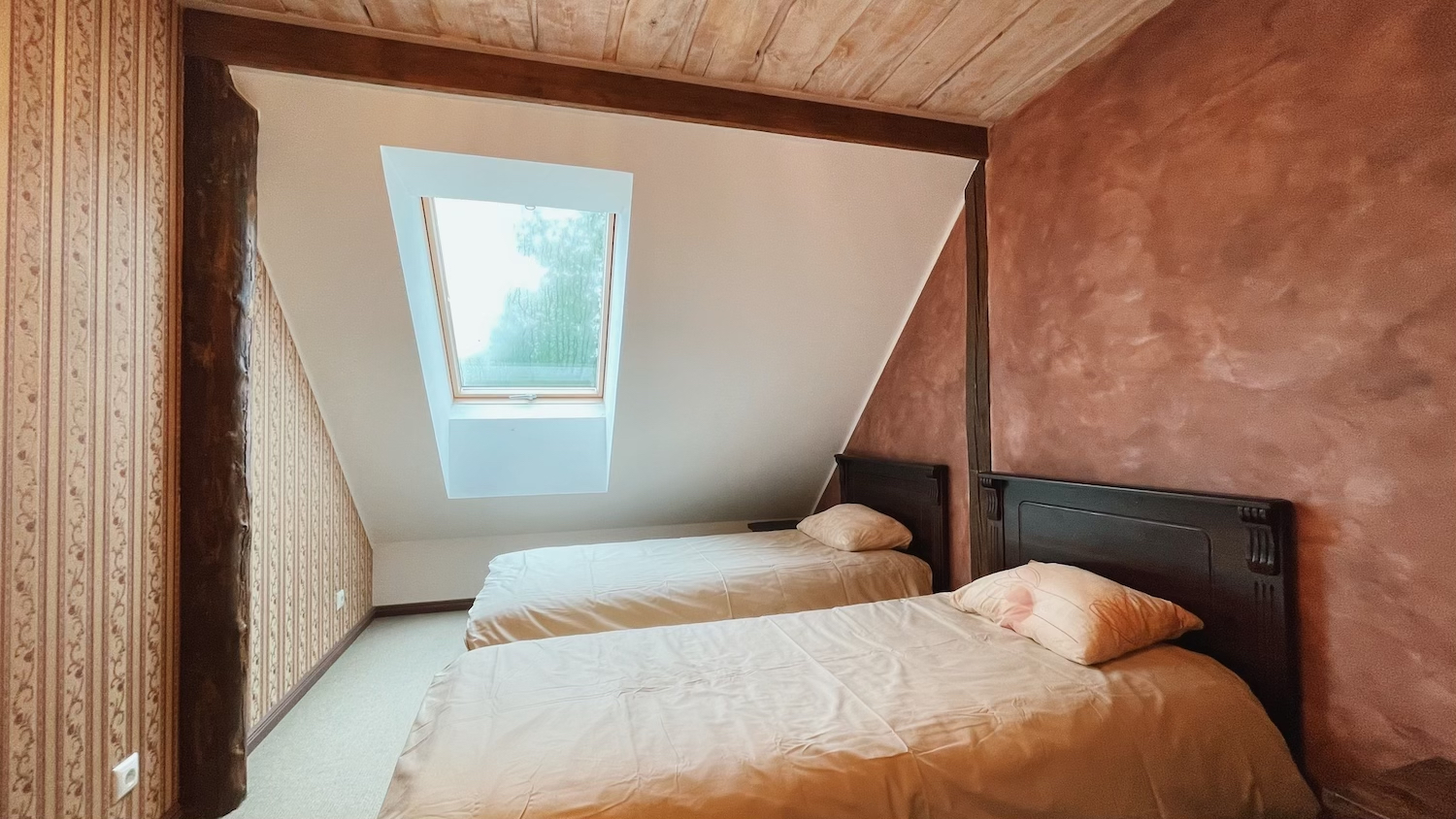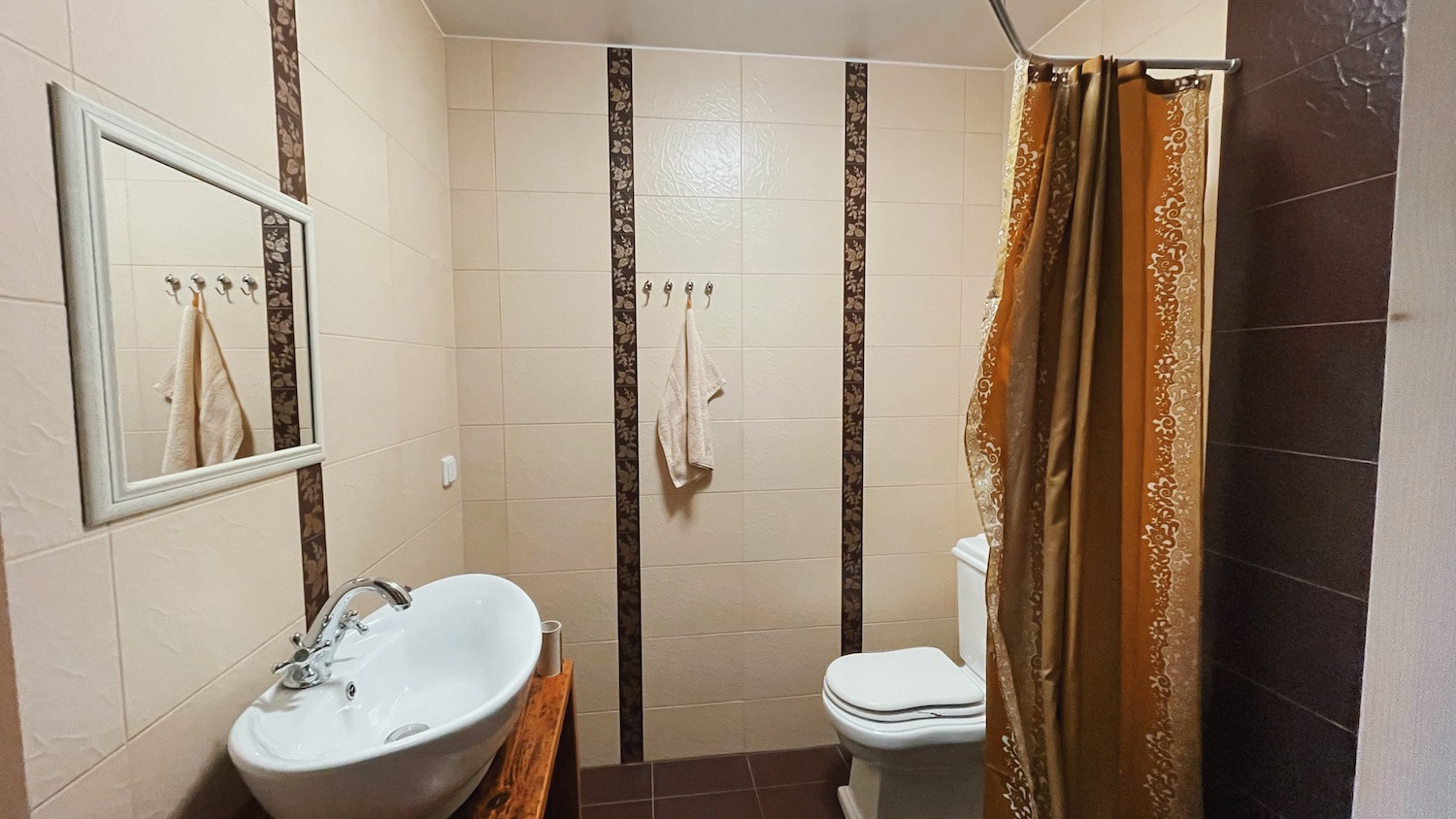 On the right side of the main house there is another small building - a read house that is yet another good solution for smaller group events. There is a big table that can be useful for seminars or meetings, as well as a pool table, a chimney and a spacious kitchen. On the second floor there is a open space with mattresses for 15 people.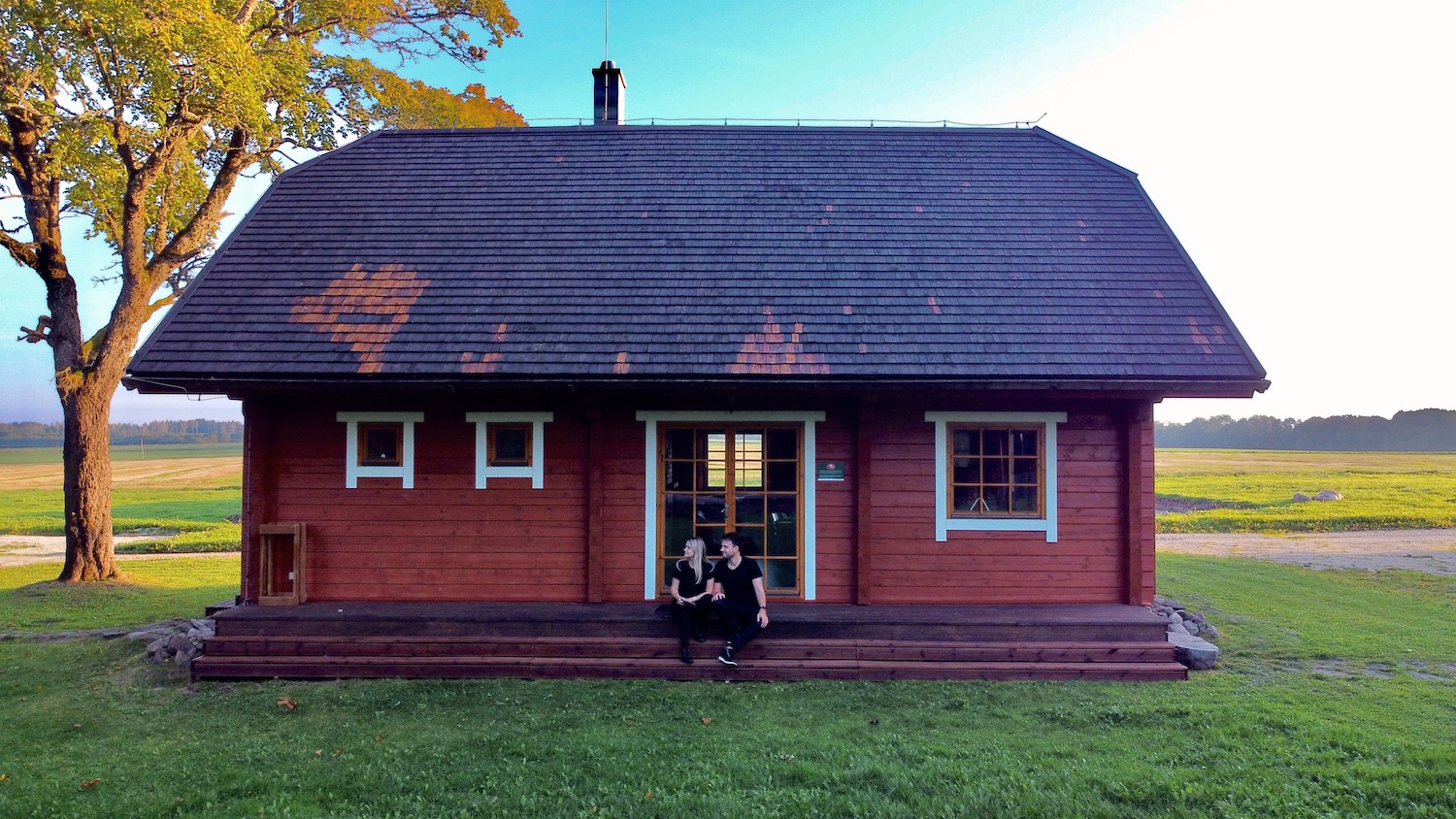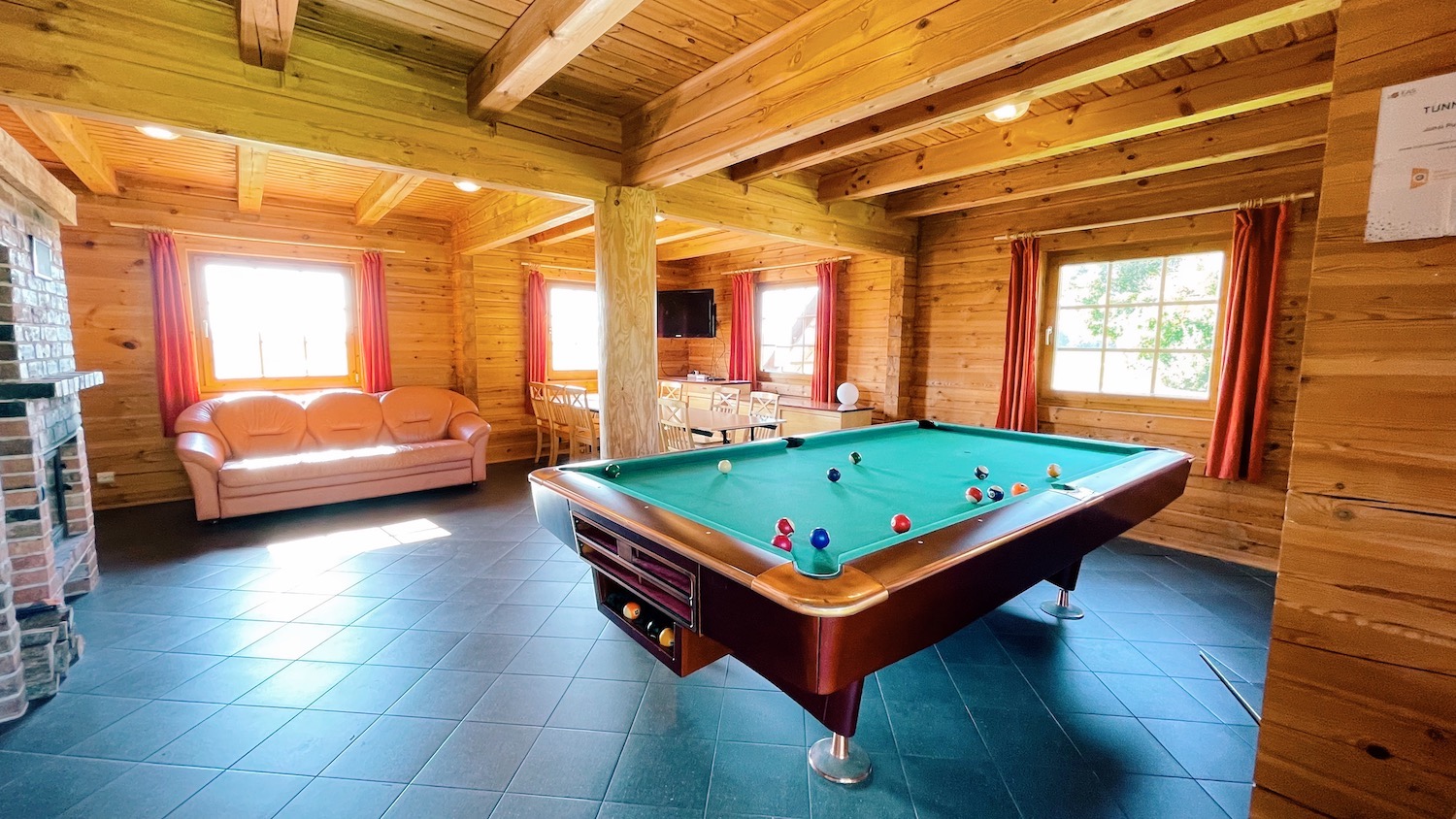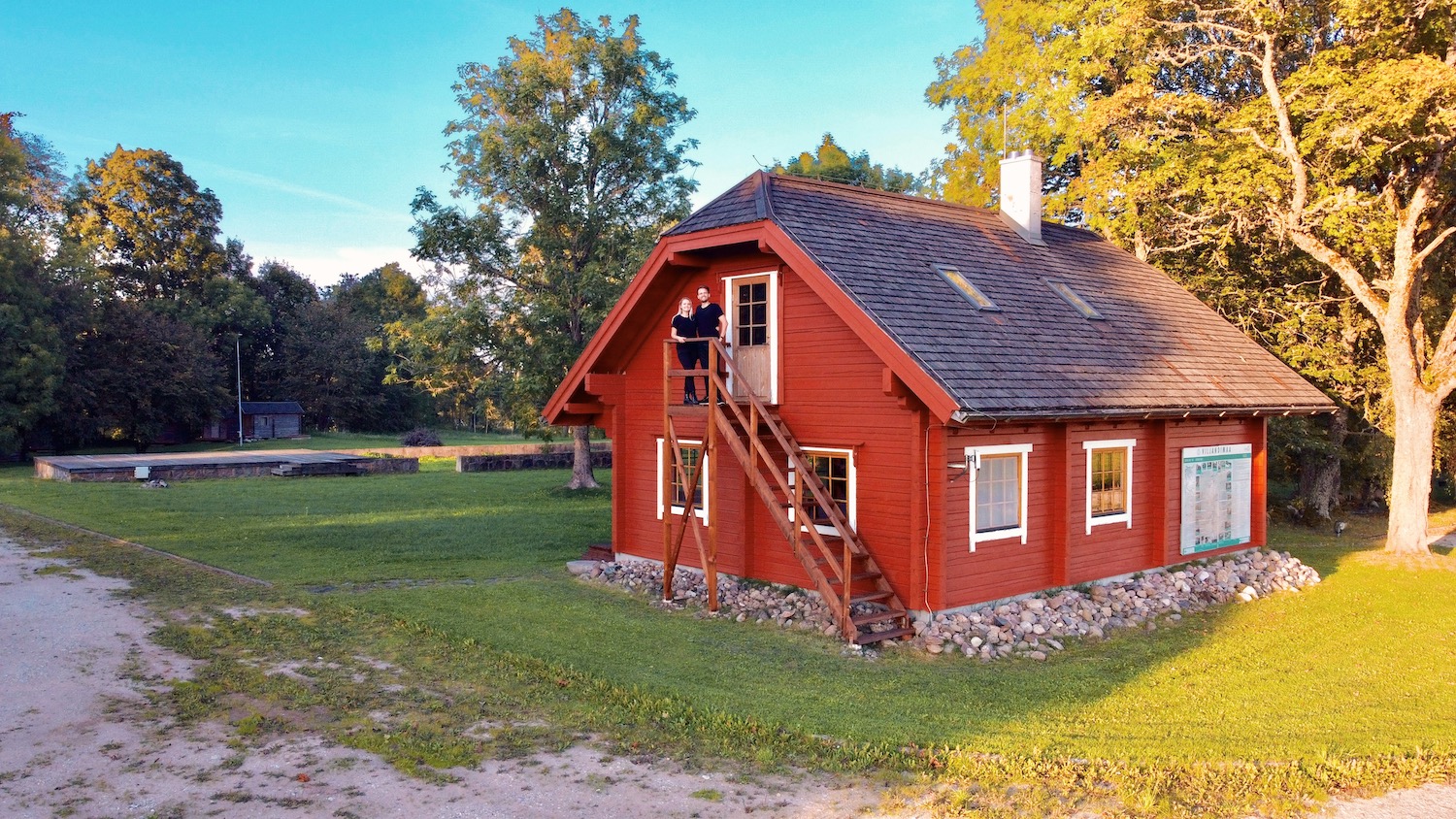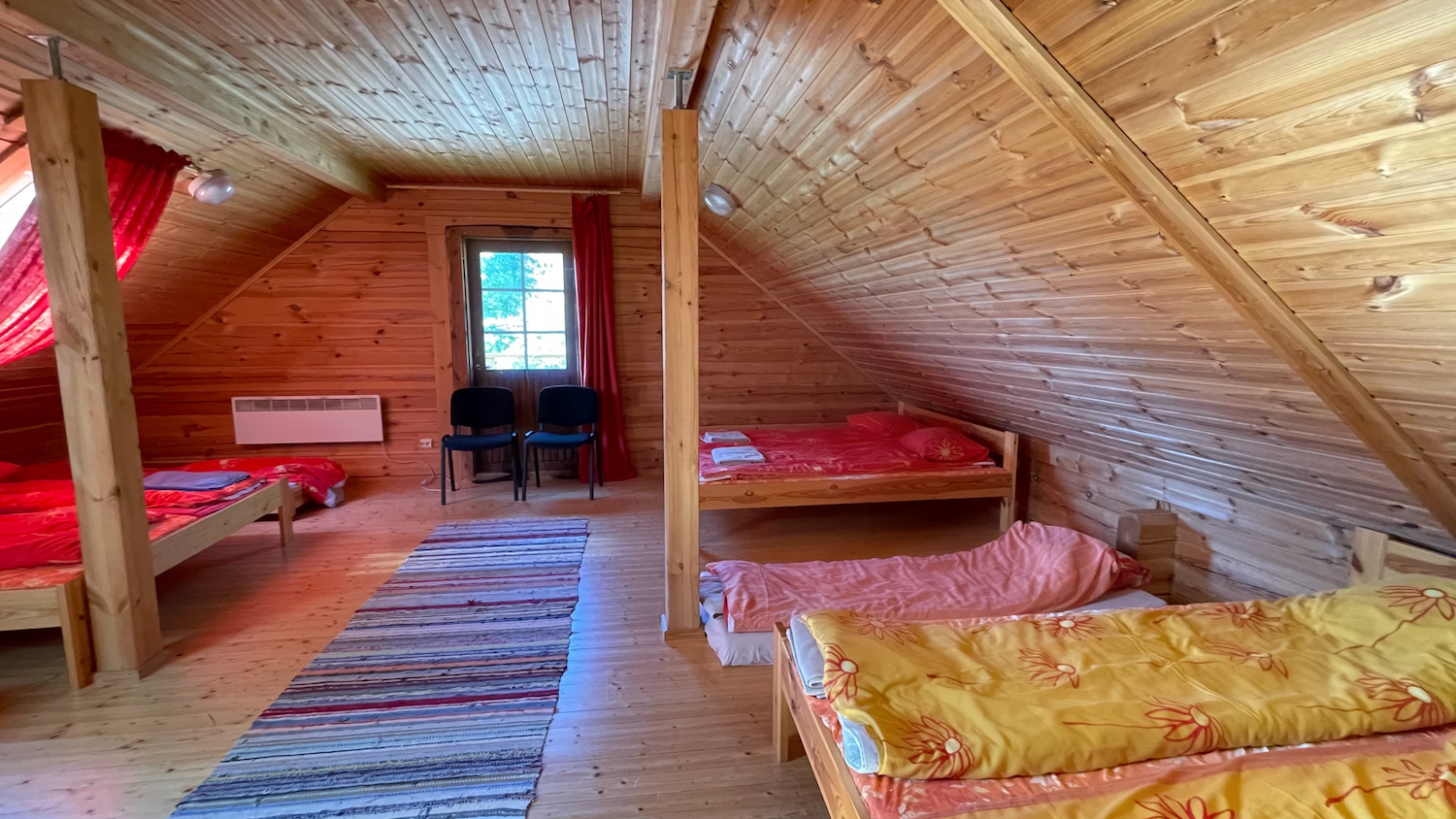 On the left side of the main house there is another smaller building - the sauna house with a small pond. The sauna house that has a big terrace leading to the pond and a proper hot tub, can host 6-8 people (depending on how well you get along) On the first floor there is small lounge area with a fridge and a chimney and on the second floor there is a sleeping area with mattresses. You can rent this sauna house either by hour or for a full day ;)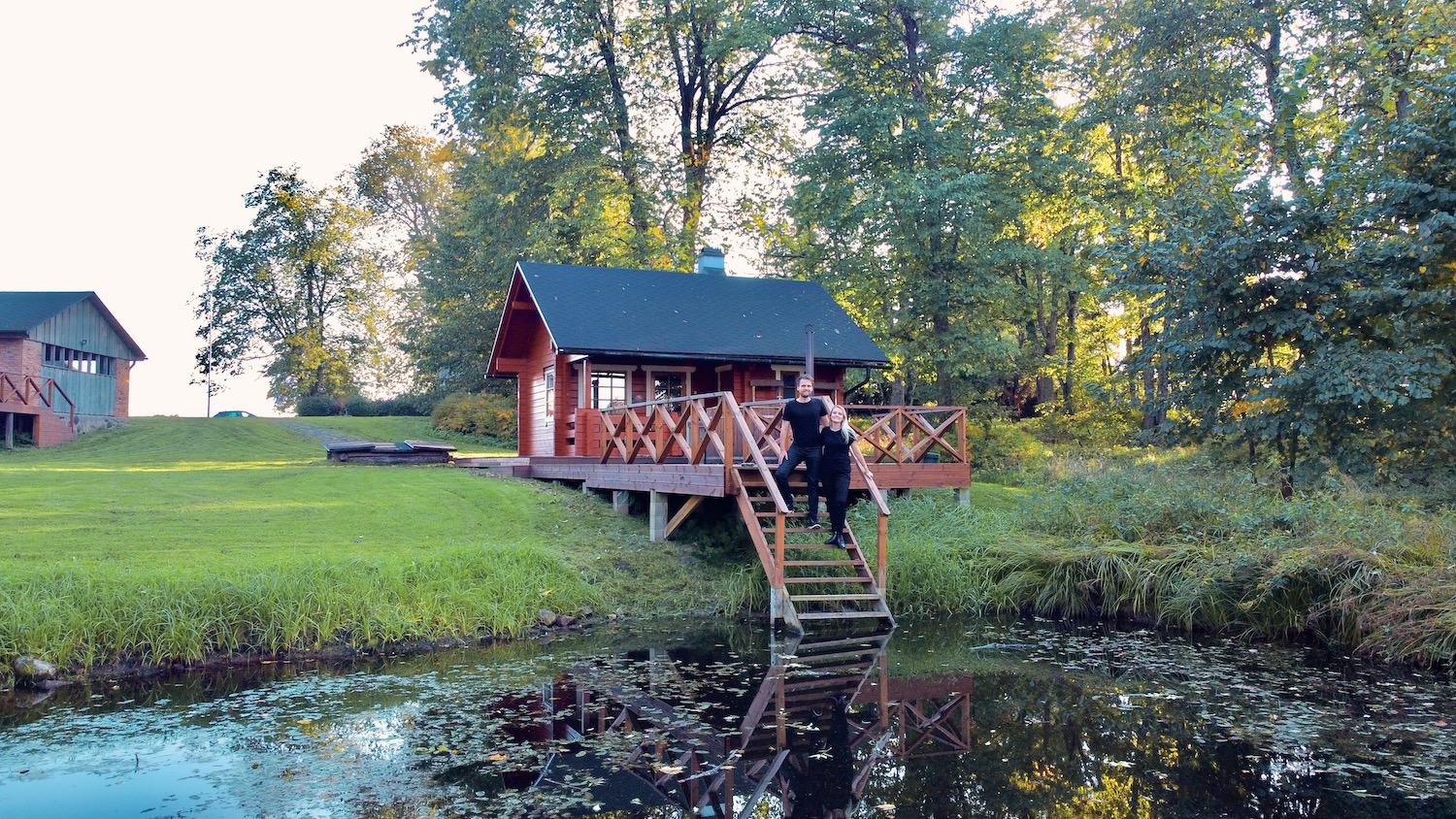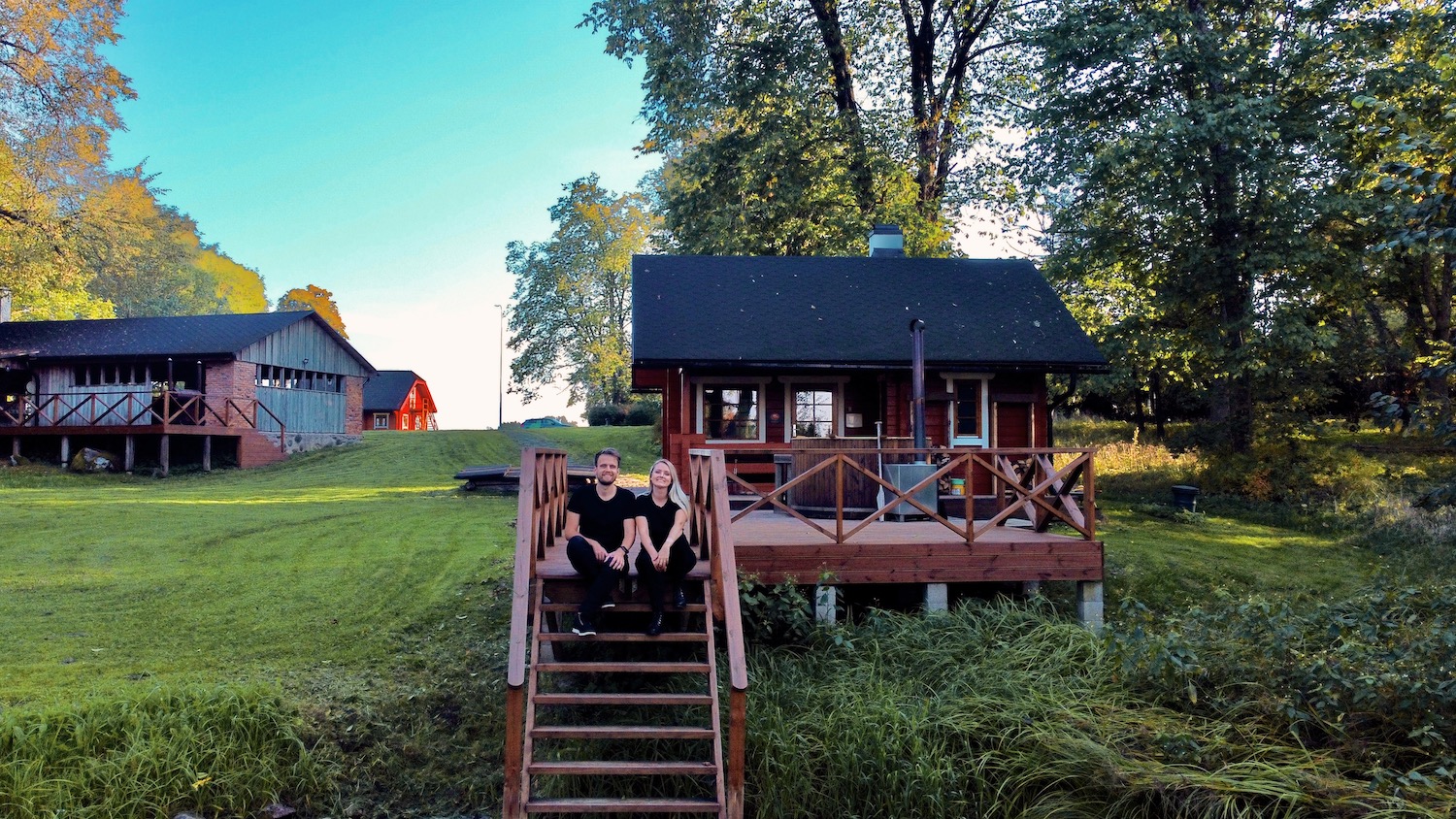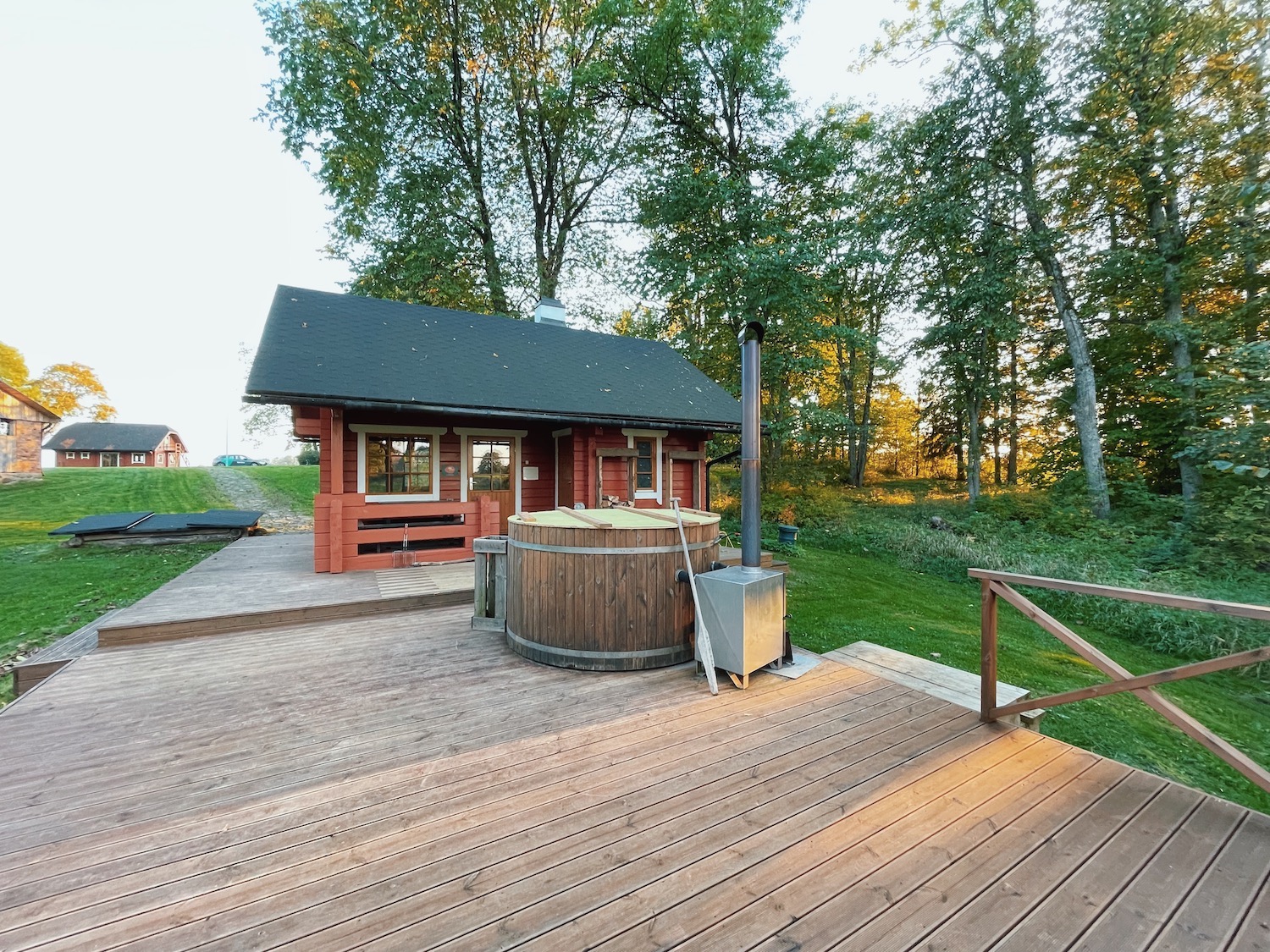 Additionally to these three buildings in the Junsi Holiday Center there are two additional buildings that are great for outdoor events. The owners are planning on renovating the bigger buidling so it can become yet another party house with sleeping area - then Junsi Holiday Center could host events that can accommodate up to 100 people.

Junsi Holiday enter there are two This number is also supported by the small classic camping houses that can also accommodate 20 people during summer time.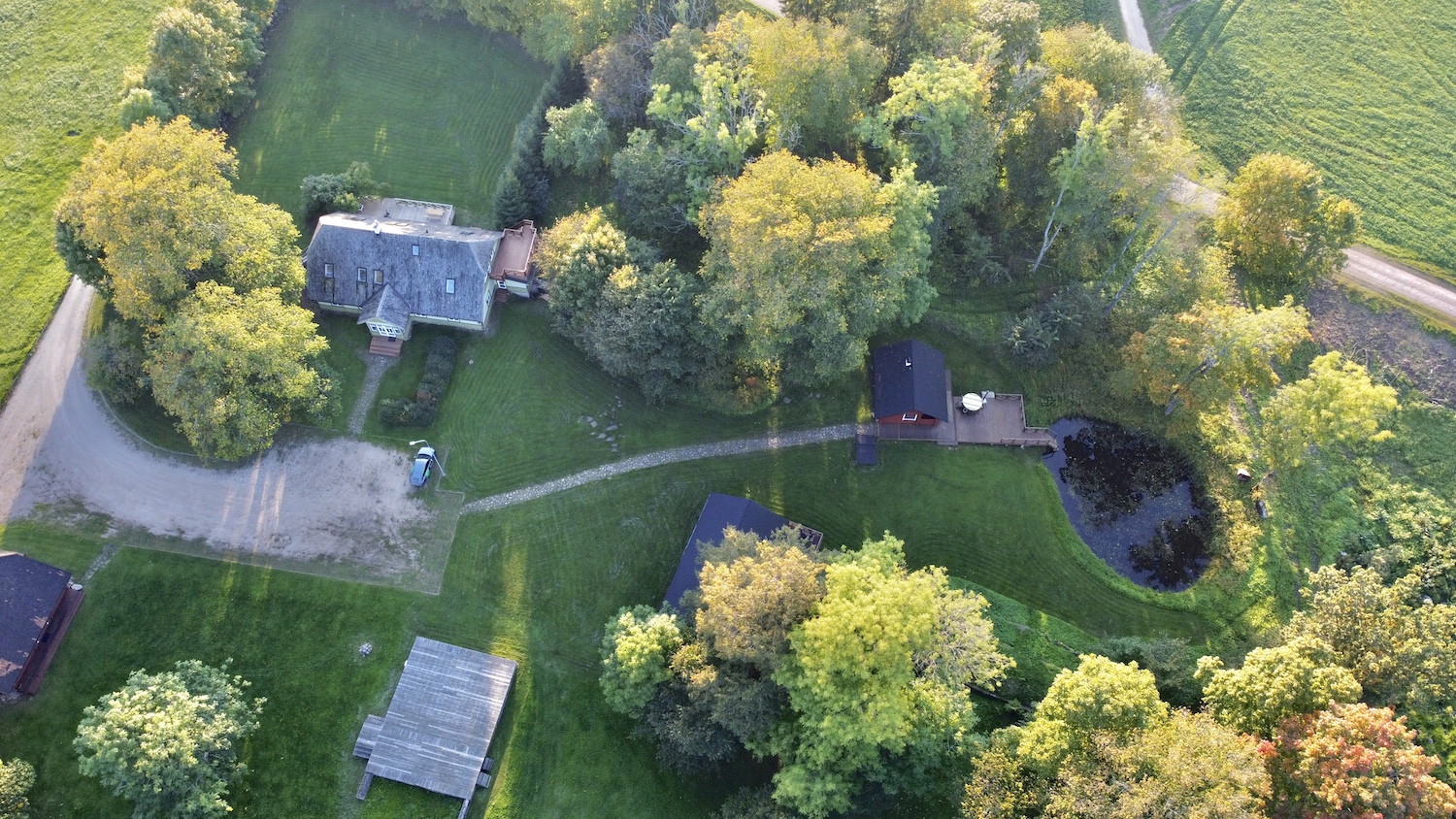 There are not that many holiday homes in Estonia that can host this many people at once so Junsi Holiday Center is surely a place to keep in mind. And let's be honest, Christmas in not THAT far anymore, maybe it's the perfect place for you next Christmas party?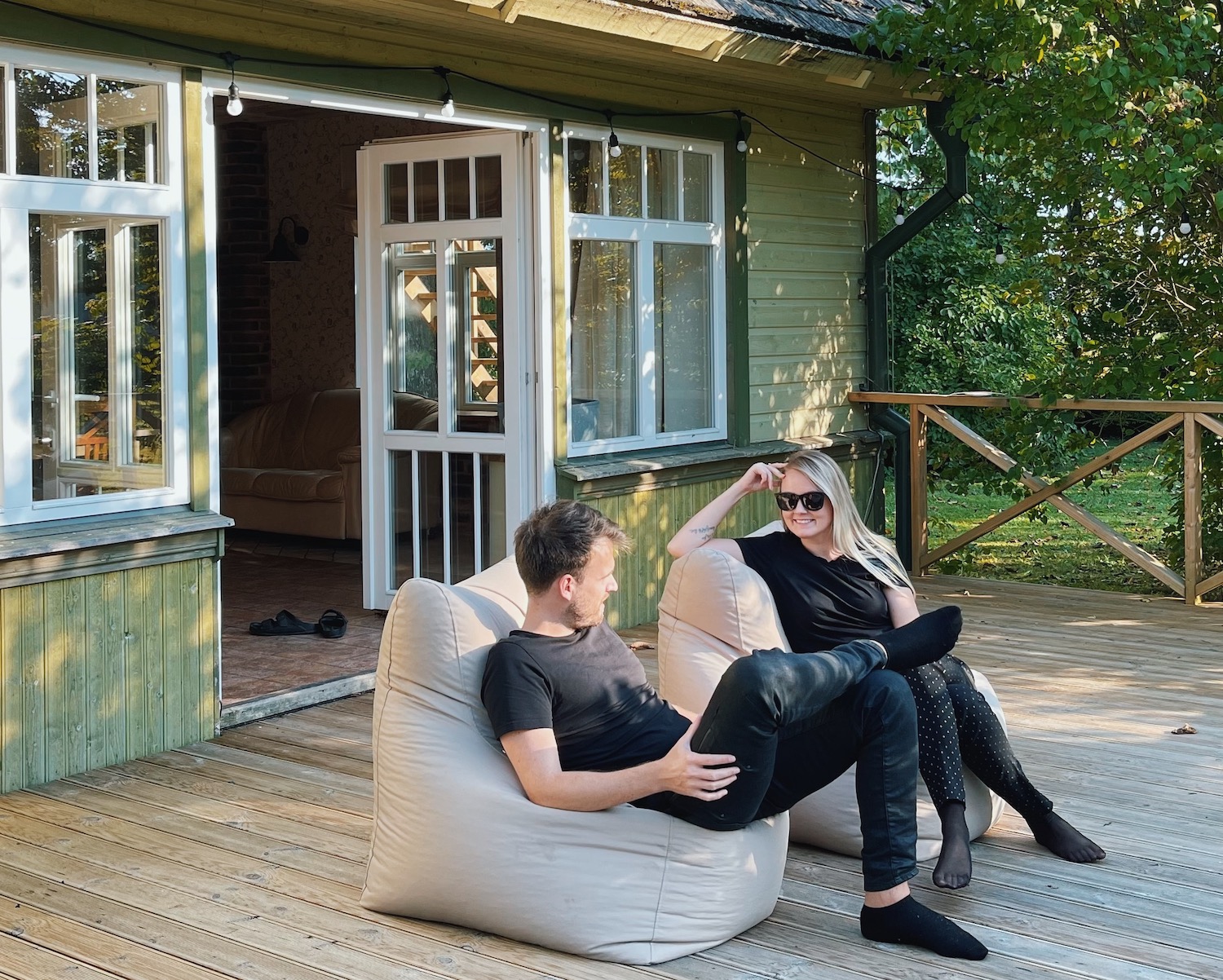 Book you stay in HERE

See more of our photos and stories in our Instagram!
Safe travels!
Liis & Ben